Roughriders sign DL Johnson to deal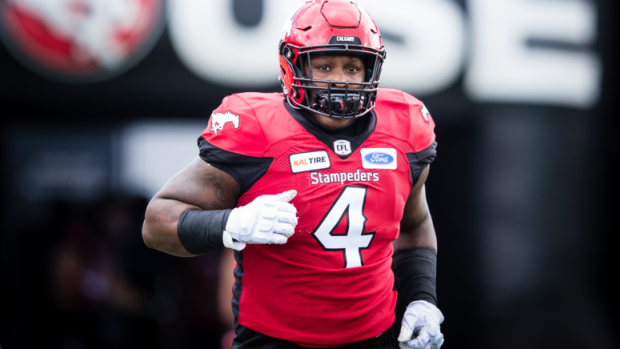 The Saskatchewan Roughriders have signed veteran defensive lineman Micah Johnson to a one-year deal.
Johnson, 30, finished last season with 28 tackles and 14 sacks, second in the league behind only Charleston Hughes with 15.
The Kentucky product has played in six seasons with the Calgary Stampeders, and has 158 tackles and 41 sacks in 81 regular season games.
Johnson was TSN's second ranked international free agent and was named a CFL All-Star last season.