Roughriders re-sign veteran DB Johnson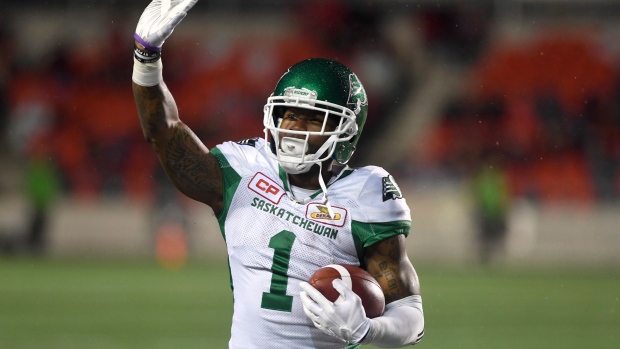 Veteran defensive back Jovon Johnson has signed a contract extension with to remain with the Saskatchewan Roughriders, the team announced Thursday.
Last season, Johnson recorded 39 tackles and two interceptions in 18 regular-season starts.
Johnson, 34, has 11 seasons under his belt since entering the CFL with Saskatchewan in 2007. He has also spent time with Winnipeg, Ottawa and Montreal in his career.
Over his 11 seasons, Johnson has totaled 560 tackles and 34 interceptions. He has scored 12 touchdowns: seven interception returns, three punt returns, one fumble return and a missed field goal return.
Johnson was eligible to become a free agent on February 13.