Roughriders to add Brouillette, Bouka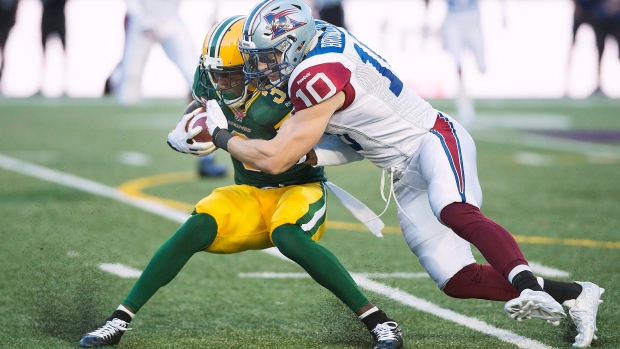 The Saskatchewan Roughriders are expected to add veteran Marc-Olivier Brouillette and Elie Bouka to their roster Wednesday.
Brouillette returns after retiring ahead of Roughriders' training camp this season. The veteran safety signed with the Roughriders this off-season after seven seasons with the Montreal Alouettes. He is coming off an East Division all-star season.
Bouka was a 2016 third-round draft pick of the Roughriders who spent last season on the Arizona Cardinals' injured reserve after signing with the NFL team as a free agent. Bouka spent training camp with the Cardinals this season before getting cut ahead of the season.