Roughriders to hold practice in Humboldt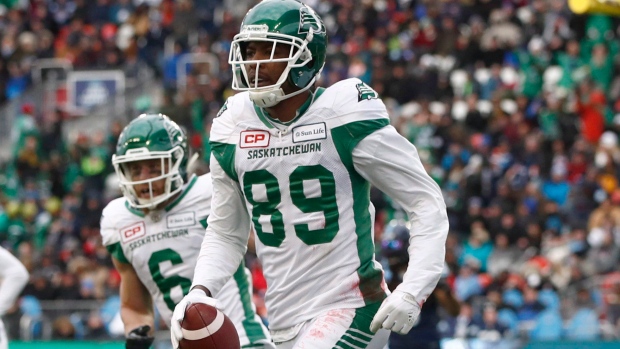 The Saskatchewan Roughriders announced Thursday the team will hold a walk-through practice in Humboldt on June 3. The team will also hold a lunch at the event for the Humboldt community.
"While we continue to mourn for all those affected by the devastating event of April 6, we want to demonstrate our ongoing support for the Broncos organization and the community of Humboldt," Roughriders President and CEO Craig Reynolds said in a team release.
"We have been working in partnership with the Broncos' organization since the tragedy, hoping to play a small role in assisting the team, victims, the community and entire province through this painful time by channeling the healing power of sport, and by lending the strength of Rider Nation."
"The Broncos are so grateful for the Saskatchewan Roughriders, who have proven to be an invaluable support and resource in recent weeks," Humboldt Broncos president Kevin Garinger said in the Roughriders' release. "We look forward to June 3rd, where we aim to bring the spirit of Rider Nation as well as an opportunity to enjoy the optimism for the exciting CFL season ahead, to all those in the community of Humboldt."