Russell Westbrook is partnering with Jordan Brand and Sony to release 'Why Not?' short film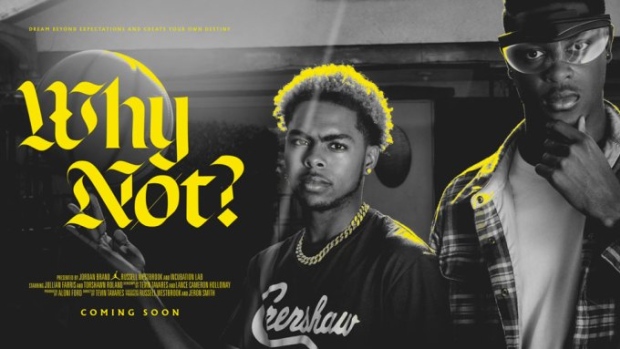 Russell Westbrook will partner with Jordan Brand and Sony's Incubation Lab to release a short film, Why Not?, according to Variety.
Based in Los Angeles' Crenshaw community, the film tells the story of a fictional young basketball star that finds a new way to impact his community through the technology industry. Tevin Tavares will be the film's co-writer and director, while Lance Cameron Holloway will be the writer.
The decision to focus on the tech industry and marginalized communities is intentional, according to Westbrook.
"A lot of the youth in Black and Brown communities look at the tech space as an almost impossible field to exist within," Westbrook told Variety. "They don't often see themselves represented at the major tech companies of the world and they don't see it as the 'cool' thing to do."
Westbrook previously produced a docuseries on the 1921 Tulsa race massacre with the History Channel.