Russian junior player dies after puck to the neck
Frank Seravalli, TSN Senior Hockey Reporter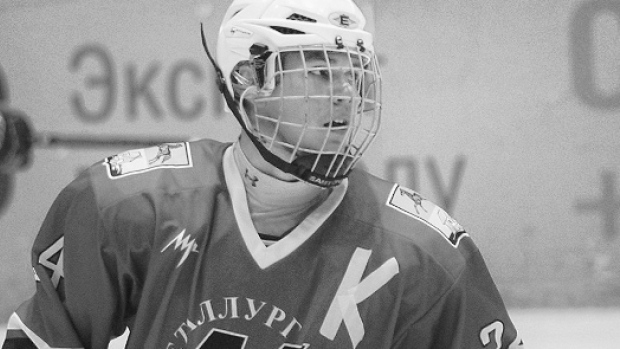 Tragedy has found Russian hockey again.
Russian junior league player Alexander Orekhov passed away on Tuesday at the age of 16, after being struck in the neck with a puck during a Jan. 14 game.
Reports indicated an errant shot hit Orekhov in the neck behind his ear. The impact reportedly ruptured Orekhov's carotid artery, causing him to go into cardiac arrest on the ice. He immediately lost consciousness. Medical personnel on the scene were able to resuscitate Orekhov, but he remained in a coma in a Novosibirsk hospital for the past three weeks.
Orekhov was the captain of the KHL's Metallurg Novokuznetsk Under-18 junior team and recognized as one of the best players among his age group in the Far East region. He was slated to be eligible for the NHL Entry Draft in 2017.
His club and the KHL confirmed Orekhov's passing with the release of statements.
"We just want to express my deepest condolences to the family," Metallurg Novokuznetsk GM Vladimir Rokkel said, according to Sport.sk. "This is an irreplaceable loss for all of hockey."
In last year's Russian Under-16 Finals, Orekhov collected five points in six games, and he was off to a strong start this season. His path toward professional hockey was just getting off the ground.
Orekhov isn't the first Russian prospect to be taken far too soon. In 2008, New York Rangers' first-round pick Alexei Cherepanov collapsed and died during a KHL game, playing for Avangard Omsk. Cherepanov was just 19. Investigators determined Cherepanov died as a result of a heart defect, which resulted in a change in KHL policy to have an ambulance at every KHL game.
An ambulance was reportedly on-site in Novosibirsk during the Jan. 14 game, and medical personnel attended to Orekhov immediately.
- Stats courtesy eliteprospects.com
Frank Seravalli can be reached at frank.seravalli@bellmedia.ca.