Rutherford reflects on former teammate Howe
Pittsburgh Penguins general manager Jim Rutherford spent his rookie season in the NHL as a teammate of the late Gordie Howe. On Saturday, Rutherford took the time to reflect on the impact Howe had on him as a teammate and friend.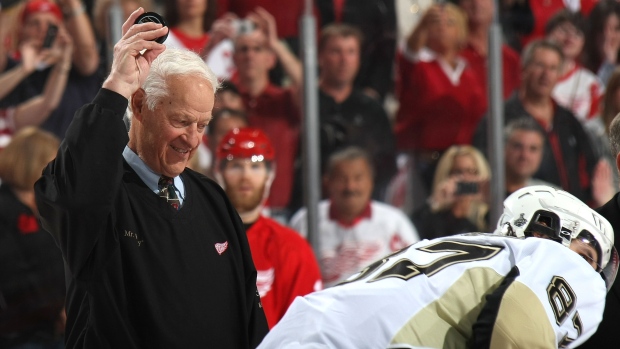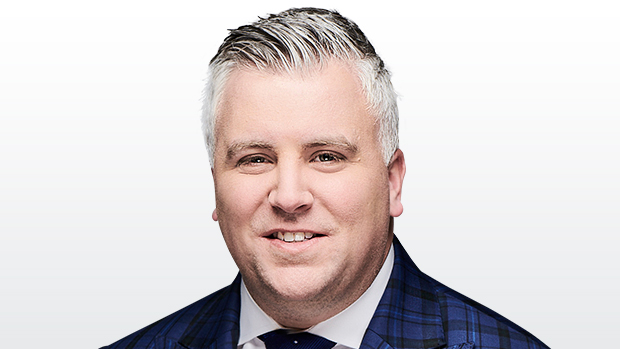 SAN JOSE, Calif. — As a goaltender, Pittsburgh Penguins general manager Jim Rutherford hated practice.
The pads weren't what they are today, so every session was an invitation for more bruises and puck burns that counted for nothing in the win column.
But Rutherford particularly hated practicing against teammate Gordie Howe.
"It wasn't fun," Rutherford said Saturday. "He had a very, very heavy shot. He practiced the way he played games. He played for keeps. He was trying to score all the time. It was a hard, heavy shot."
Then, Rutherford quipped: "Probably didn't hit me much. Went by me."
Rutherford, now 67, said he couldn't think of anyone in his five decades in the NHL to compare to Howe.
One win away from his second Stanley Cup in a decade, Rutherford joined the long list of former Howe teammates and big names in the hockey world to offer a remembrance and pay tribute to "Mr. Hockey," who passed away on Friday at the age of 88.
The hockey icon's body will lie in state on the ice level of Joe Louis Arena in Detroit on Tuesday for public visitation. After fans pay their respects, funeral services will be held in a Detroit Roman Catholic church prior to his cremation.
Howe's passing was the big topic of conversation as both the Penguins and San Jose Sharks readied for another Stanley Cup final elimination game on Sunday.
"When you think of hockey, you think of Gordie Howe - the way he played, the way he conducted himself," Penguins captain Sidney Crosby said. "He was a role model for a lot of people, including myself. I had the opportunity to meet him and feel pretty fortunate to have done that."
Crosby, 28, was born six years after Howe's final NHL campaign. He said he met Howe after one of his first career games in Detroit, an unexpected encounter that wasn't planned.
Like Wayne Gretzky before him, Crosby said he learned a thing or two about how to interact with people as a star hockey player just from watching Howe. It was Howe who embodied what it meant to be humble and approachable, recognizing his duty as a pro sports icon and power of his reach.
"Like anyone else, you don't even know what to say," Crosby said of their meeting. "You kind of shake his hand, you're in awe. The way he spends time talking to people, there's so many people who want to meet him, take a picture with him. He made you feel comfortable. Just a genuine person."
Rutherford was a 21-year-old rookie when he made his NHL debut with the Red Wings in 1971. Howe was nearing the end of his NHL career; that year was just his second following 20 straight seasons of finishing in the top five in league scoring.
"Of course, your first year in the league is exciting enough," Rutherford said. "When you enter that room with such a great player like him, it was special. But he was a guy that in some ways was hard to describe. He just had a special way about him. As a teammate, you looked around the room, if somebody was struggling with something, in his own way he'd go by and say something to them. Might not be long. Might not say, 'Hey, do you want to go somewhere and talk?'
"He'd walk by and kind of catch you from behind, give you a little poke, a little elbow, say a few words, which meant a lot. His character and his leadership were second to none."
A decade later, when Howe was retired but still around the organization, Rutherford was closing out his playing career with the Red Wings. His grandfather died and the Red Wings didn't want to let him leave the team to attend the funeral, but Rutherford decided he would anyway.
He got another elbow from Howe.
"He was the first one there to tell me," Rutherford said. "He come up to me … gives you a little elbow: 'Hey, kid, good for you, that's exactly what you should have done.' He was right there to support me."
Now, all these years later, Rutherford would like to return to favour. He said he planned to attend Howe's services if the Penguins can wrap up the Stanley Cup on Sunday night.
Contact Frank Seravalli on Twitter: @frank_seravalli