Ryan aiming for more goals, fewer tweets
Ottawa Senators winger Bobby Ryan hopes cutting back on social media will help him bounce back from disappointing 18-goal season, writes TSN 1200 Ottawa's Ian Mendes.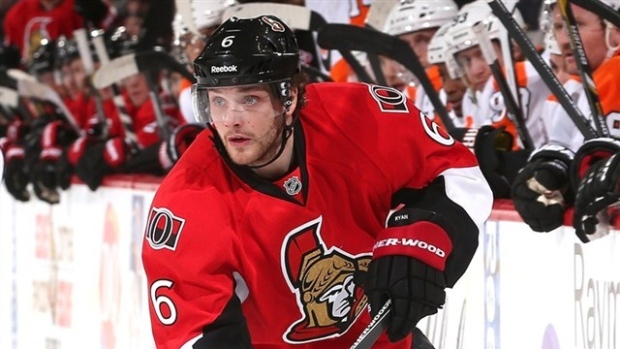 Fewer tweets and more goals.
That appears to be the strategy for Ottawa Senators forward Bobby Ryan heading into this NHL season.
Ryan - who has been one of the most active Sens players on Twitter - says he will be limiting the number of tweets he sends out and won't be paying as much attention to the local media either.
"I decided I was going to step away from social media a little bit more and not tune into [sports talk radio] as much," admitted Ryan on Thursday. "I'm going to take a break from it and leave the rink at the rink. And when I go home I'll refresh and come back and answer the hard questions. That's all I'm going to do - take away from the social media side a little bit."
Ryan is starting a brand-new seven-year, $50.75-million contract, but comes into this campaign off a disappointing 18-goal season in 2014-15. What was most worrisome for Ryan was his play down the stretch. While the Senators made a miraculous run to the Stanley Cup playoffs in the final two months of the season, their most talented offensive forward struggled to find the back of the net. Ryan scored just one goal in the final 20 games of the regular season, looking like a shell of the player who recorded four 30-goal campaigns with the Anaheim Ducks.
Speaking to reporters on Thursday as Senators camp officially opened, Ryan said he was not going to publicize any personal goals this season.
"Last year, I was so miserable towards the end with the way things went that I kind of wanted to take a step back and not put anything out there," said Ryan. "For me, what I want to do - whoever I play with - I just want to help contribute to that line for a full 60 minutes. That's all I told myself coming into camp."
The 28-year-old got married this past June. Ryan said that after his wedding he spent a significant amount of time training - and watching recordings of the final 20 games to see what exactly went wrong with his game. He said the recordings revealed the reason for his struggles and he believes it's something he can fix.
"I was playing on the outside a little too much. Even when I was getting to the front of the net I was allowing my own momentum to take me right out of plays," explained Ryan. "And that's been an M.O. for me that when I start to struggle, I start to swing and I try to cheat a little offensively. I watched the 15 games before that when our line was on a roll and I felt like we were doing more of the little things right. What a difference - it looks like two different players on two different lines. I try to identify with the player I was in January and February a little more."
Ryan had 24 points in 24 games in December and January and was named to the All-Star Game in Columbus. But after that his game tailed off and he was mired in an extended slump. To combat that, Ryan hired a new personal trainer near his off-season home in Idaho who was in contact with Senators strength and conditioning coach Chris Schwartz to create an off-season program.
"This summer we focused on core and leg strength and power and I'm certainly more explosive than I have been in the past," said Ryan, who said he was able to put in a full summer of work unlike last year when he was recovering from sports hernia surgery.
"I know what I had to address from the end of the year and that was consistency. And that can't come with anything more than training camp and getting ready," added Ryan.