Sabres' Kane sits Saturday vs. Capitals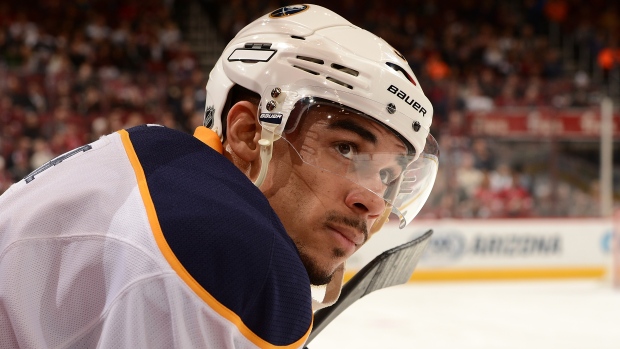 The Buffalo Sabres kept forward Evander Kane out of the lineup Saturday night against the Washington Capitals with the trade deadline just two days away.
"Management thought it was the best decision moving forward and the best decision for Evander," head coach Phil Housley said.
Kane currently occupies the No. 5 spot on TSN's Trade Bait list and acknowledged earlier this week that he anticipates a move.
"Yeah, if that's the answer you guys are waiting for," Kane told reporters following practice Wednesday. "I'm not going to get into what's been talked about or what hasn't been talked about, but I think you guys are all pretty smart hockey people."
In 61 games so far this season, Kane has 20 goals and 20 assists. Kane has scored 20 or more goals in two consecutive seasons since being acquired by the Sabres from the Winnipeg Jets in February of 2015. He is a free agent after the season.
Following their 5-1 loss Saturday night, they will be right back at it the following day at home against the Boston Bruins. The Sabres sit last in the Eastern Conference at 18-33-11.
The Montreal Canadiens kept forward Tomas Plekanec out of the lineup Saturday and the Ottawa Senators did the same with Johnny Oduya.