Sabres should have been hiring instead of firing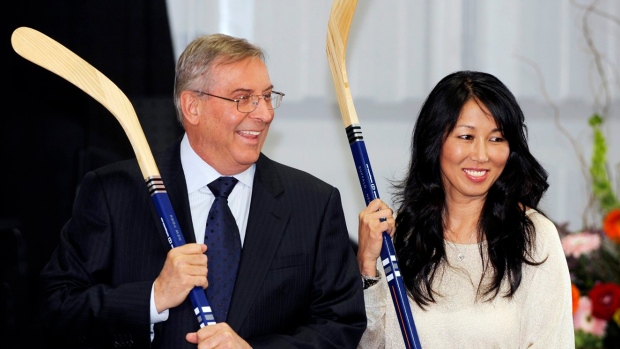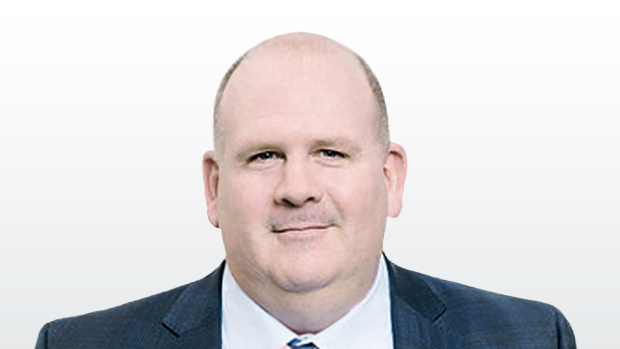 Firing people is always a move borne of desperation. The Buffalo Sabres are, indeed, a desperate organization.
Maybe owner Terry Pegula was right today when he said the Sabres need more structure, discipline and communication. Most of all, they need leadership.
There's a familiar maxim that even more important than what you know is that you know what you don't know. It's hard to determine if Terry and Kim Pegula know what they don't know.
The Western New York super couple clearly knows a lot. They've amassed an incredible fortune. Smart wouldn't begin to describe them. But, judging from their very uneven tenures as owners of the NHL Sabres and NFL Bills, pro sports are not their forte.
Firing general manager Tim Murray and head coach Dan Bylsma may or may not prove to be prudent decisions. Murray has done a nice job collecting assets. While the team hasn't produced on the ice, there are certainly impressive pieces in place. Are the Sabres contenders? Nope. But how many players are they away from being a playoff team? Two? Three or four? Firing Murray now smacks of panic.
Bylsma is a coach. Unless ownership has the steel of people like the Rooney family of the NFL's Pittsburgh Steelers ¬– where coaches never get fired – it's part of the gig. Don't win and you're bound to get clipped. Collect cheques on the beach, not the bench.
None of what Pegula did in the last few days is particularly surprising. This is what billionaire owners do when they're not happy.
A couple of asides here.
First, one has to wonder if any of this happens if Murray and Pegula had been able to land Mike Babcock. Hiring Babcock isn't a stroke of hockey genius and is really akin to drafting Connor McDavid – if he's available, you get him. The Sabres lost out to the Maple Leafs and the organizations have since experienced different trajectories.
Babcock would have calmed the fan base (he's as good a salesmen at the podium as there is in hockey) and he also would have instilled the structure the Sabres lack. None of the obvious discipline issues would surface under Babcock. He solves a lot of what ails the Sabres the minute he walks through the door.
Secondly, the Jack Eichel conspiracy theory doesn't hold water. Oh sure, maybe in a fit of pique the young star centre told someone he wouldn't re-sign if Bylsma was still the coach. But did he orchestrate a palace coup? No chance.
Somewhere along the way it became the accepted notion in pro sports that firing people was the route to success. It really doesn't make any sense, but it's the default reaction in pro sport.
Owners capitulate to fans far too often. Don't mistake that statement as a slap at fans. They pay the bills and deserve a voice. But the electric company doesn't make direction-altering business decisions based on slips of paper jammed into the suggestion box or cranky messages left on voice mail.
No business does, except for professional sports.
Pegula seemed earnest and honest on Friday morning when he addressed the press in Buffalo. None of what he had to say, however, shone the light of leadership on a new path for the Sabres.
This seems pretty simple from the outside. The Pegulas need some help in the form of a seasoned executive who can review a plan put forth by a general manager and oversee its progress.
They need someone who can't be buffaloed; who understands the process and can read the signposts along the way to know what's working and what isn't.
Murray was a rookie GM when he was hired. He was smart and experienced in lots of hockey jobs but never the owner of the big chair. He needed some guidance. Firing him with no one to ready to step in has left the Sabres in a terrible position at a critical time for the team.
There's an expansion draft, entry draft and free agency all coming up in the next nine weeks. Murray's replacement will have very little time to evaluate the organization before making critical decisions. Mistakes are going to be made.
The Pegulas don't have the answers they need right now. More accurately, they don't know the questions.
The Sabres needed to hire someone this week, not fire their top hockey man. They need a president of hockey operations to help the GM and soothe ownership when rocky days arrive.
The Pegulas should not have run the sabre through Murray. They should have handed that decision off to someone else. All that's left is the carcass of an organization without the most critical organ of all: its brain.