Saints' Bryant tears Achilles, to be out eight months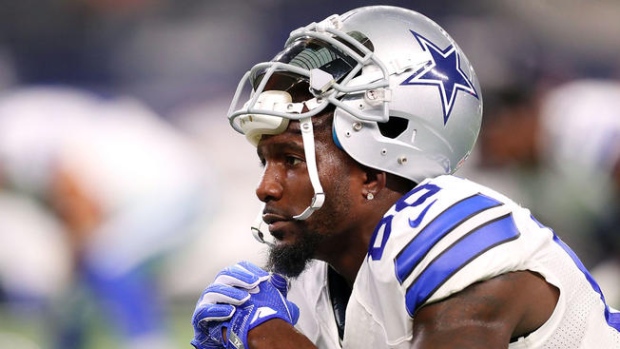 According to ESPN's Adam Schefter, an MRI confirmed that Dez Bryant tore his Achilles and it is expected to be an eight-month recovery.
Just two days after signing with the New Orleans Saints, Bryant was helped off the field with what is feared at the time to be a torn Achilles tendon.
Bryant was originally planning to make his Saints debut in Week 11 against the Philadelphia Eagles, but it's up in the air whether he will play at all this season.
In 16 games last year for the Dallas Cowboys, Bryant had 69 catches for 838 yards and six touchdowns.
Schefter also reports they could turn to veteran wideout Brandon Marshall, who they worked out last week in addition to Bryant and ex-Baltimore Ravens receiver Kamar Aiken in Bryant's absence.