Roughriders OL Clark injured in car crash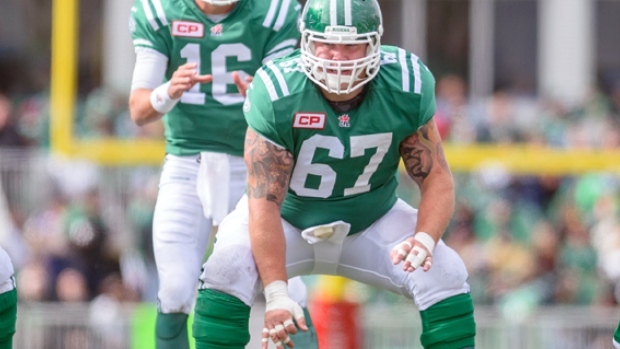 Saskatchewan Roughriders offensive lineman Dan Clark was injured in a single vehicle accident while travelling home from a community event Tuesday afternoon, the club announced.
He was taken to hospital for further assessment and is in stable condition.
Clark has spent the last seven seasons with the Riders, appearing in 15 games last season.