Scheifele gunning for Riverton Rifle's playoff goals record
Reggie Leach happy a player from the team in his home province has a chance to break a mark that has stood since his remarkable postseason run with the Philadelphia Flyers in 1976, Frank Seravalli writes.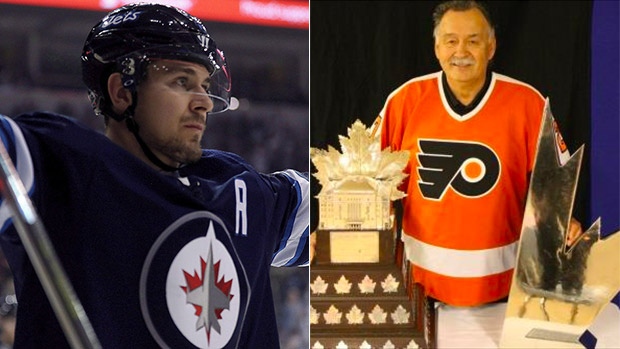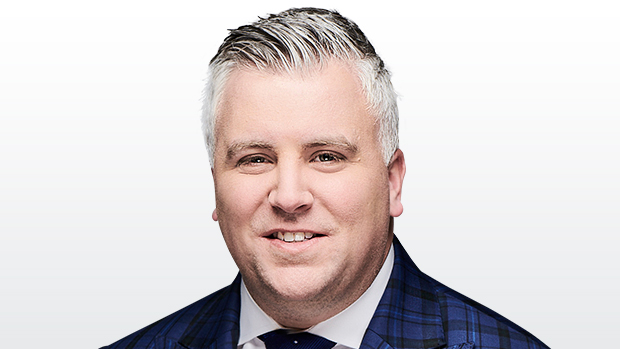 WINNIPEG - Reggie Leach chuckled, thinking back to that spring in 1976 and his taste of the magic Jets centre Mark Scheifele is feeling today.
The only skater to win the Conn Smythe Trophy in a losing effort in Stanley Cup history is one of the few who knows what it's like to be the man with the hot hands. Leach scored in a record 10 consecutive playoff games for the Philadelphia Flyers.
"I remember coming to the rink just knowing I would score, sooner or later," Leach said in a phone interview Sunday. "It didn't matter where I was on the ice, I could score. That's a pretty powerful feeling."
With 12 goals in 13 games, Scheifele is gunning for the Riverton Rifle's other playoff record set 42 years ago – the 19 goals he scored in a single postseason.
It's an incredible achievement considering an entire round has been added to the playoffs since 1976. While none of Leach's goals were empty-netters, Scheifele has three of those in these playoffs.
Edmonton's Jari Kurri tied Leach's mark in 1985, but as Leach pointed out, Kurri required two more games to do it. Kurri entered the Stanley Cup Final with 18 goals and netted only one against Dave Poulin and the Flyers. Two of Kurri's 19 were empty-net goals.
The most any player has scored this century is 15 – by Sidney Crosby in 2009 – and Scheifele still has potentially 13 more games to play.
Leach said if his record had to go down, he was happy it would be by a player from the team in his home province of Manitoba. He grew up 150 kilometres north of Winnipeg in Riverton.
"I've been watching all the games," Leach said. "If he breaks it, he breaks it. I give him a lot of credit, Scheifele has had a wonderful year. He is a very talented player."
Leach, now 68, is proud of his records, but they do not define him. His life now is dedicated to helping First Nations youth. He lives on Manitoulin Island, Ont., on the northern edge of Lake Huron – about a five-hour drive from Toronto – and said he drives 100,000 kilometres a year to mentor at-risk kids.
"Hockey was just a stepping stone in my life," said Leach, a member of Berens River First Nation. "These kids, they listen to me because I was a hockey player. The message is more important. We talk about life choices, drugs and alcohol, the difference between right and wrong. A lot of these kids, they don't have parents who deliver that message."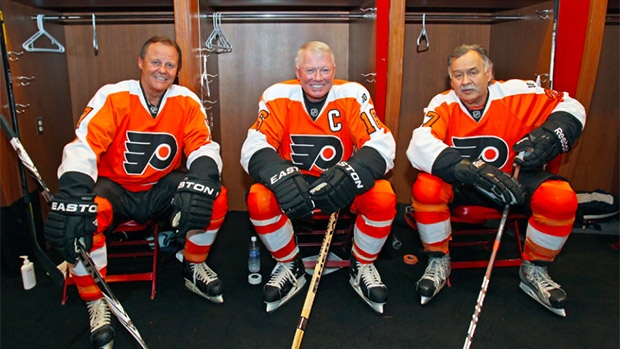 They listen to Leach's message because he's lived it. After battling alcoholism during his playing career, Leach entered rehab in 1985 and has been sober since.
Leach said he reaches 20,000 to 30,000 kids every year. At each event, Leach hands out an autographed photograph and on the back is his personal cell phone number with an invitation to call him at any time, day or night.
The 30 or so kids who have taken him up on his offer in their darkest moments are more important to him than any playoff scoring record.
"Sometimes, I will get a call at 3 o'clock in the morning," Leach said. "We will just sit there, with my wife, Dawn, and talk and try to help. Sometimes you only need to listen."
There is no question that Scheifele, a self-described "hockey nerd," knows about Leach's all-time mark that is 17 years older than him. Scheifele's roommate, Andrew Copp, said he's "always dialled in all the time."
"He's always talking hockey, thinking about hockey," Copp said. "He eats all the right things, does all the right things to recovery and prepare. He has a little bit of fun, too. It's not like he's robotic. But it's hard to give him too much credit because I'll hear about it all y."
Game 1 had to feel strange for Scheifele in that he scored his first goal on Bell MTS Place ice since Game 5 of the first round when the Jets spanked Minnesota. He scored seven goals in seven games in the second round, but all of them were in Nashville.
"Any time we've needed a big goal, he always finds the back of the net," Copp said. "He's been huge for us at huge times over the course of the playoffs so far."
Leach wasn't watching hockey in 1985 when Kurri tied his record. His 934-game NHL career wrapped up two years earlier and he remained living in Philadelphia. He rediscovered his love for the NHL when he remarried and moved back to Canada about 12 years ago and began speaking and mentoring.
"Best move I've ever made," Leach said.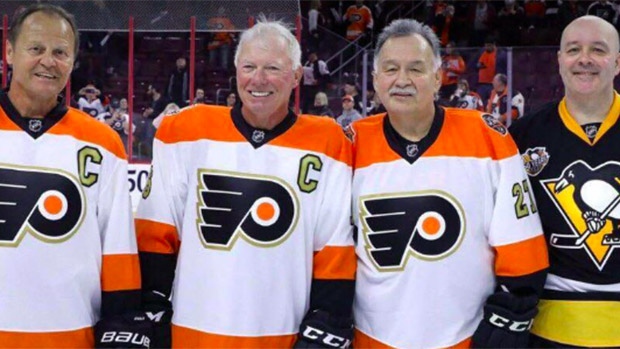 Leach coached for two seasons in the Northern Ontario Junior Hockey League. He runs a summer hockey school for eight weeks each year with his son, former Pittsburgh Penguin Jamie Leach, them being the only First Nations father-son duo with their names on the Stanley Cup.
Jamie lives in Winnipeg and has attended Jets games this season. Leach said he'd like to see the Jets in person, maybe even to be there if Scheifele has a shot to break his record.
"If he breaks it, I will be the first one to call him and congratulate him," Leach said. "Records are made to be broken, right? It's been a good run."
Contact Frank Seravalli on Twitter: @frank_seravalli​