Scheifele: We need to make the playoffs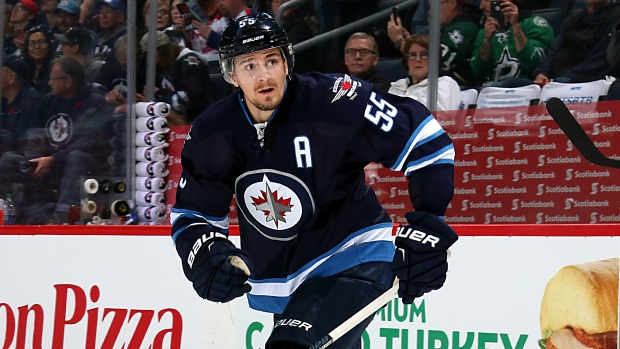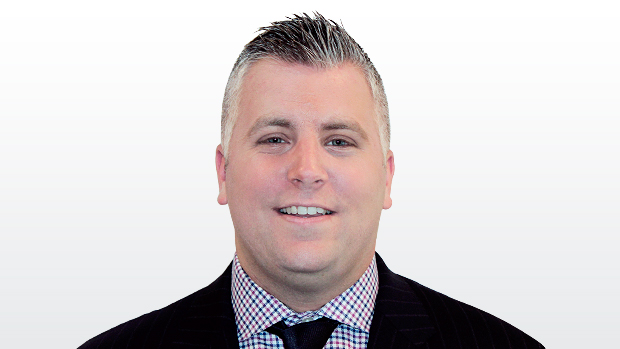 The NHL's annual preseason media tour in New York is nicknamed the "car wash," because it's a steady lineup of stars moving from one room to the next at league headquarters answering questions.
The questions range from silly to serious. One favourite: "When was the last time you cried?"
Winnipeg Jets centre Mark Scheifele was not asked that question, but he wasn't all business in his wide-ranging chat with TSN and ESPN last week following his breakout season:
Q: If you were Commissioner Bettman and you could make one rule change to better the game, what would it be?
Scheifele: "Go to the Olympics, I would say. I know I was definitely disappointed with the news last year about the Olympics."
Q: Why are the Olympics so important to you?
Scheifele: "It's like the next best thing. We all dream of winning the Stanley Cup, but right there is winning a gold medal, playing for Team Canada in the Olympics. It's a once-in-a-lifetime opportunity. I think when you have even the slightest chance of making the team you want to have that opportunity to play."
Q: Coming off last season, there has been a significant increase in expectations in Winnipeg. Do you sense that?
Scheifele: "I mean, we scored a lot of goals last year. With the buzz around [Patrik] Laine, a kid like [Nik] Ehlers, then we make pickups like [Steve] Mason and [Dmitry] Kulikov. We have a little bit of buzz around us, maybe a lot more in Winnipeg than around the hockey world, but we all feel those expectations every year.
We know that we've got to make the playoffs. It's not we hope to make the playoffs; we need to make the playoffs. I know I want to be in the playoffs. I want to go on a long run. There's nothing more fun than winning. But I think we're all feeling that pressure to do some big things this year."
Q: What do you think held the Jets back last year?
Scheifele: "Our whole team just didn't click. One game we'd be great defensively, but we couldn't score. The next game we'd score, but we'd be terrible defensively. We have to be consistent each and every night.
We do have the firepower to score. We have the horses on the back end, and we've got good goaltending that's going to keep the puck out of the net. That's a big thing for us – just finding that consistency together. Not half the time, all the time. Every game we have to know what we're getting out of each other.
It's an exciting time for us. Hopefully we start to make some more waves, start to make the playoffs and make the Stanley Cup. Hopefully we're right up there."
Q: What's it like having a 19-year-old celebrity in your dressing room?
Scheifele: "We always give it to him; tell him he's a god in Finland."
Q: Tuukka Rask was just here and he said Laine and Teemu Selanne are the two biggest names back home. He's almost like Teemu Jr.
Scheifele: "Honestly, it's crazy though. We don't think of it because we're in Canada and we don't see a lot of it, but this year with the media attention he had and the stardom he has, it is crazy. There was Finnish media there every day.
I was like, 'Give this guy a break, he's 18 years old. Let's get him a day off.'"
Q: If we didn't know Laine, how would you describe him?
Scheifele: "He's pretty quiet, actually. He's a pretty humble guy. Pretty soft spoken. He's not talking your ear off, that's for sure. I know in the media he got a [reputation] for being a little too confident, but he's literally the opposite if you were to talk to him outside of the rink."
Q: Do you think any of that "confidence" is a language barrier?
Scheifele: "A little bit, but I think he also knows he is good. He's a really talented hockey player. If he gets asked a question, he is going to answer it honestly. But if you talk to him off the ice, he's humble. He wants to do the best for his linemates. He wants the best for everyone. It's not, 'I'm the best. I'm the greatest.' It's something that before I met him I probably never would have thought, listening to the media interviews before the draft. The humility and quietness that comes with him was a little bit of a shock."
Q: How do you pass time on the plane?
Scheifele: "I watch shows and movies. I either sit with [Julian] Melchiori or [Michael] Hutchinson, which is tough because I don't know if either of them will be there this year. I might need to find new buddies. We'll rent a movie or buy a movie or show. I have a splitter so we can both put our headphones in. I watched The OC last year with Hutch. Great show.
With Melchiori, we'd talk the night before and figure out what movie we should watch. We usually pick stupid comedies, but I never saw Inception before this year. I was like, 'This is awesome.' Mind blown.
It's a good way to decompress. I don't like to think a lot. On the plane, it's like the one time you're not on your phone. You can watch a mindless show or good movie and relax."
Q: What do you know about Steve Mason?
Scheifele: "Calder Trophy winner. Good goalie. Obviously a little different style [Mason catches with his right hand], though we were kind of used to it with Hutch a little bit. We all know he is a solid goaltender and we're hoping that he continues to progress his game. I read in some interviews he said he's feeling the best he's ever felt in his career. Hopefully he's a good fit with our team and our system."
Q: What's the feeling going into the season with a new face in net? Would it be nice to not have to answer questions about goaltending anymore?
Scheifele: "I think excitement. We know we have a solidified NHL goaltender. There were always questions: Is it a young guy? Is it Hellebuyck or Hutch? Is it Pav [Ondrej Pavelec]? Obviously, Hellebuyck is an unbelievable goaltender and he's only getting better because he's young - goalies don't reach their peak until a little bit later. He can come in and take the starting job. But I think it's always comforting when you have a veteran, solidified goaltender in net."
Q: You've made consecutive jumps of 15, 12 and last year 21 points - netting a career-high 82 points last year. What's next? How do you improve on an already good year?
Scheifele: "Everything I worked on this summer. I had a pretty good plan in mind of things I needed to work on. I'm a pretty hard-working guy. I don't want to just be seventh in the league in scoring; I want to be at the top. That's something I can push for, whether it's in the gym or on the ice. No matter what it is, I want to be the best. I try to work harder than any other guy in the league. It's a tough thing to do but you've got to make some sacrifices to do that. I'm definitely willing to put them in."