Schultz believed to have suffered fracture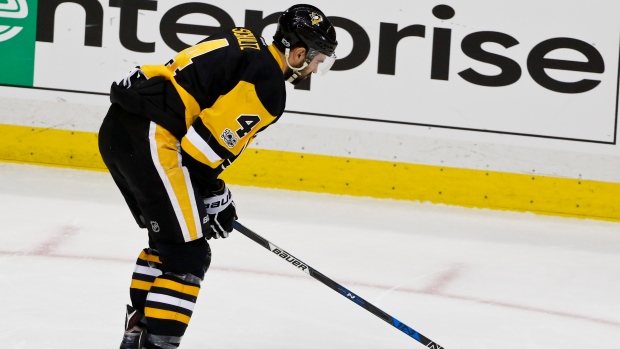 Pittsburgh Penguins defenceman Justin Schultz is believed to have suffered a fracture after leaving Saturday's loss to the Montreal Canadiens with a left leg/ankle injury, according to TSN Hockey Insider Bob McKenzie.
There is no official word on the injury from Pittsburgh, but the recovery timeline is expected to be significant, especially if surgery is needed, says McKenzie.
The 28-year-old suffered the injury in the first period when he fell awkwardly to the ice after taking a hit from Habs forward Tomas Plekanec. Schultz did not return.
"It's tough," said captain Sidney Crosby following the game. "We've been in that situation before. The defence did a good job of keeping it simple. But we have to help each other out when we're in a situation like that to take the pressure off and we probably could have done a better job of that."
The native of Kelowna, BC has four assists over four games this season, his fourth in Pittsburgh.