Schultz finds redemption in Pittsburgh
Former Edmonton Oilers defenceman has rediscovered his game on hockey's biggest stage with the Penguins, Frank Seravalli writes.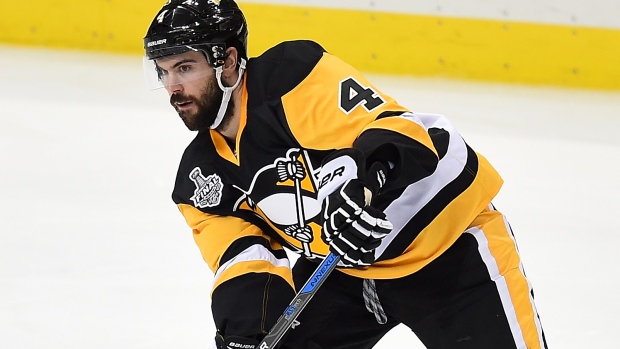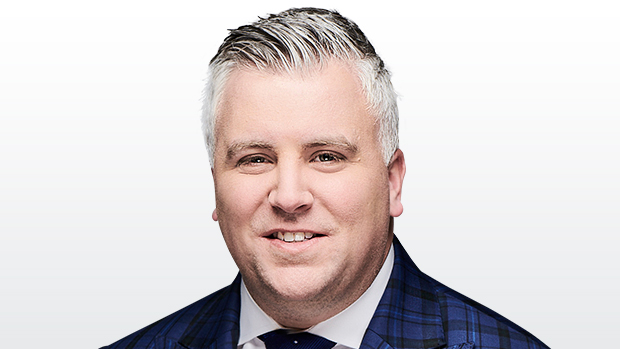 PITTSBURGH — Four months ago, a shot at the Stanley Cup was just about the furthest thing from his mind.
Justin Schultz was playing out the string on his $3.9 million deal with the Edmonton Oilers, unsure if a team would be willing to trade for him before the deadline. He was a struggling defenceman just trying to resurrect his career.
That he ended up in Pittsburgh, one of only four NHL teams that didn't pursue him as a free agent in 2012 from the University of Wisconsin, made it all the more ironic.
"Then you get traded here and you think 'Oh man, maybe this could happen,'" Schultz said Wednesday. "We got hot at the right time and now we're here. You never know what can happen. I definitely didn't think this was possible for a couple more years."
Schultz, 25, is turning heads in this Stanley Cup final. He logged 18:53 in Game 1 against San Jose on Monday night, his most minutes since his final game as an Oiler on Feb. 23. He also collected an assist on Bryan Rust's first-period goal.
For Schultz, this showcase on the game's biggest stage is a validation of sorts. He might not be showing the "Norris Trophy potential" that former Oilers GM Craig MacTavish tagged him with in 2014, but at the very least it is proof he's still a valuable player in the NHL.
"I heard people say in Edmonton that he's a defensive liability and all that, and I haven't seen any of that since he's been here," defence partner Ian Cole said. "He's been very responsible, very smart, very calculated in how he plays defence and joins the rush. And when he joins the rush, he's a special player."
Cole said it was apparent from the second Schultz arrived in Pittsburgh that he was ready for a fresh start.
"He was so excited to be here and be on a team that could put together a good stretch toward the end of the year," Cole said.
The environment change has been a positive. Schultz got a taste of winning, for once. He has also enjoyed more stability under the Penguins' coaching staff. He played under four different coaches in four seasons in Edmonton: Ralph Krueger, Dallas Eakins, Todd Nelson and Todd McLellan.
In Pittsburgh, Mike Sullivan is consistent in his message. Schultz has also benefitted from the tutelage of former all-star defenceman Sergei Gonchar, who works as a player development coach with the Penguins' blueline.
"He's been great," Schultz said. "He's helping me with a lot of little details in my game, getting shots through, stick details in the defensive zone."
Confidence is king in the NHL, though, particularly during the Stanley Cup playoffs. It is what separates the long-lasting veterans from the talented flashes in the pan. It is the reason, Schultz explained, that some have the poise to take an extra second to get a shot through to the net from the point.
His tenure in Pittsburgh has not been without bumps. Schultz was a healthy scratch for seven consecutive games in these playoffs, then for another run of two in a row. What has been most impressive about Schultz is that those trips to the press box did not break him. He never seemed rattled when he jumped back in, even against the Washington Capitals in an intense second-round series.
"What we tried to do since we got him was try to look at his strengths and put him in positions where he can play to his strengths," Sullivan said. "I've said this all along: We try to look at all of our players for what they can do and not necessarily what they can't."
Schultz is filling in admirably the hole Trevor Daley left in the lineup. He is set to be a restricted free agent this summer, but said Wednesday he'd "love" to be back in Pittsburgh next season.
"This was basically a second chance for me, a fresh start," Schultz said. "It's been huge just being around these guys. But I'm not really looking in the past anymore. It's all about Pittsburgh now and winning three more games."
Contact Frank Seravalli on Twitter: @frank_seravalli