Schultz's Week 10 picks: Take the Saints to win, cover on the road
TSN Football Expert Chris Schultz returns with his weekly NFL picks every Thursday.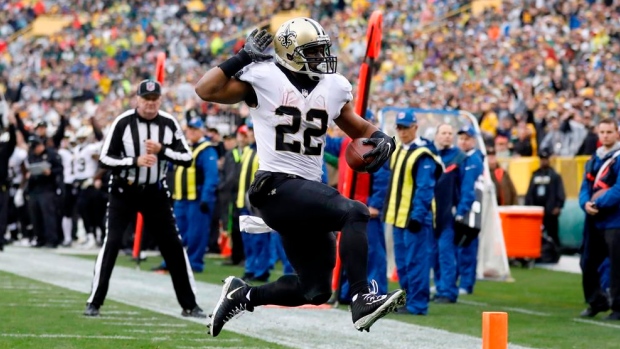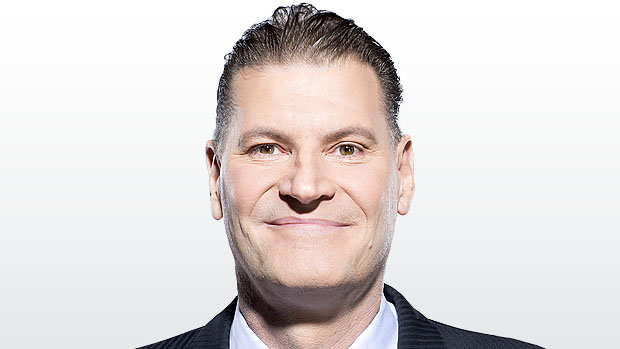 TSN Football Expert Chris Schultz returns with his weekly NFL picks every Thursday.
---
Locks of the Week
New Orleans (-2.5) @ Buffalo
The Saints are marching with six wins in a row – and all six of those victories have been by more than a touchdown. The Atlanta Falcons are fading and the Tampa Bay Buccaneers have underachieved, which has left the NFC South wide open for New Orleans and the Carolina Panthers. However, there is still a lot of football left to play and while the Saints have the inside track at a home playoff game right now they can't afford to let their foot off the gas. The Bills learned that lesson last week in a Thursday Night Football loss to the New York Jets. Buffalo will have had plenty of time to prepare for New Orleans, so they should be rested and focused. However, even with the home advantage on their side, this will be the toughest test that the Bills have faced this season. The addition of Kelvin Benjamin at wide receiver helps, but it will take time for him to grow and become more comfortable in the Buffalo offence. The Saints are the best team that the Bills have played all year, and as long as they approach this game with the same sense of urgency they've played with all year, they should be fine. I'll take New Orleans to win and cover on the road.
Minnesota (-1.5) @ Washington
The Vikings rank in the NFL's top-five in total defence, scoring defence, run defence, third-down defence, red zone defence and rushing touchdowns allowed this season. Minnesota is coming off a bye week, so their collective energy should be extremely high. Meanwhile, Washington is coming off an unlikely win over the Seattle Seahawks. Can quarterback Kirk Cousins lead them to a second upset win in a row? It's possible but unlikely. While this game is essentially a must-win for the Redskins at home, I can't see them beating a talented Vikings team that has had two weeks to prepare for this contest. I'll take Minnesota to win and cover on the road.
Dallas (+3) @ Atlanta
The Cowboys are a confident football team coming off a big win over the Kansas City Chiefs. Dallas has averaged 33.6 points per game over its last three wins and I don't expect their offence to slow down in Atlanta. There has been a lot of talk about teams regressing without their top quarterbacks but one thing I've noticed is the progress the Cowboys defence has made with their defensive quarterback in linebacker Sean Lee. Lee has 26 tackles in his last three games. As long as he is healthy, the Dallas defence has the potential to be good enough to win a lot of games. I'll take the Cowboys to win and cover on the road against a Falcons team that has looked far too inconsistent this season.
New England (-7.5) @ Denver
The Broncos are coming off an absolutely brutal stretch in their schedule where they were forced to travel to Los Angeles, Kansas City and Philadelphia for three straight road games. Considering how poor their quarterback play has been, it's no surprise they lost all three games. Denver returns home this week but will host the Patriots in another very difficult test. Broncos head coach Vance Joseph has to be disappointed with the play of his offence. However, it's unlikely things will get much better throughout the season with the personnel they have in place. Meanwhile, New England is rolling with four straight wins to improve to 6-2. The Patriots will be rested and focused coming off a bye week. I like New England to win and cover on the road.
Cautiously Optimistic
Arizona (+5.5) vs. Seattle
The Seahawks might be the better team, but they are coming off a brutal loss to Washington and they are giving up too many points on the spread. Seattle continues to rely far too heavily on Russell Wilson at the quarterback position. While Wilson could help the Seahawks bounce back with a win on the road, Arizona should be able to keep this game close. Running back Adrian Peterson has looked rejuvenated since arriving in the desert. Peterson's success with the Cardinals has been as much about improved run blocking as it has been his own ability as a rusher. Peterson is still an athletic freak and he should get plenty of touches on Thursday against Seattle. I will take the Cardinals to keep this game close and cover the spread.
Green Bay (+5) @ Chicago
The Bears can win this game with their defence and a running game that has impressed so far this season. Chicago should also get a substantial boost coming off its bye week at home. The Packers rely so heavily on quarterback Aaron Rodgers that their offence has been an absolute mess since he went down with an injury. The Packers just aren't built to rely heavily on their run game and defence to win games. Factor in an injury to tackle Brian Bulaga and Green Bay is in trouble. It will be very interesting to see if rookie quarterback Mitchell Trubisky continues to progress this week. He has a long way to go but he's shown a mental toughness while doing exactly what the Bears have asked of him since he took over as the starter. It's important to remember that Trubisky only played 12 college games at North Carolina and this will be only his fifth NFL start. The Packers will keep it close and cover in a game that could be decided by a field goal late.
Pittsburgh (-10) @ Indianapolis
The Steelers are coming off a bye week so the 10-point spread seems appropriate provided they are rested and focused heading in to this clash with Indianapolis. Pittsburgh has to beware of a potential trap game with the Colts coming off a big win over the Houston Texans. Jacoby Brissett has had his highs and lows at the quarterback position and now he knows he will be the starter in Indianapolis the rest of the way after it was announced Andrew Luck will miss the remainder of the season due to injury. However, I can't see the Colts keeping up with this high-powered Pittsburgh offence without Luck. Indianapolis cut No. 1 cornerback Vontae Davis on Thursday, so Antonio Brown could be primed for another big game. I'll take the Steelers to win and cover.
Los Angeles Rams (-12) vs. Houston
All of the attention in Los Angeles has been on the play of second-year quarterback Jared Goff, who has thrived under head coach Sean McVay this season. However, the Rams also have a top-10 defence that is certainly deserving of more attention. Los Angeles has held its last for opponents to an average of 11.0 points per game while posting a 3-1 record over that span. The presence of defensive coordinator Wade Phillips has been integral to the Rams success. Meanwhile, in addition to the offensive success, McVay has done an excellent job keeping his team grounded and focused in a city where football players are treated like celebrities. The Texans are a completely different team with Tom Savage at quarterback in place of the injured Deshaun Watson. I think the Rams continue to roll with a big win over Houston and cover the number.
Miami (+9) @ Carolina
Miami might not win this game but they should be able to keep it close. The Dolphins are 4-4 on the season and played well in a 27-24 loss to the Oakland Raiders on Sunday Night Football. Quarterback Jay Cutler threw for over 300 yards and three touchdown passes in the loss to Oakland. He will have a tough time duplicating that performance against a talented Carolina defence, but he should be able to do enough to keep this game close. The Panthers are at their best when Cam Newton is improvising on offence so it will be interesting to see if the Miami defence can slow him down. Open-field tackling and making stops on third down will be the keys for the Dolphins. Miami won't win a high-scoring game against the Panthers so their defence needs to show up in order to keep this one close. I'll take the nine points and bet on the Dolphins to cover on Monday Night Football.
Cleveland (+12) @ Detroit
Detroit is coming off an impressive win over the Green Bay Packers and will have an excellent opportunity to build on that victory this weekend. Quarterback Matt Stafford threw for 361 yards and a pair of scores against Green Bay. He should have another strong performance against a Cleveland defence that has allowed the fifth-highest points per game in the NFL this season. However, 12 points is a lot to give up even for Detroit at home. The Browns are 0-8 and every week that sense of urgency will continue to build as they attempt to avoid a winless season. The Lions will win this game but they won't cover the spread. Take Cleveland to cover.
Risky at Best
Jacksonville (-3.5) vs. Los Angeles Chargers
Both of these teams are led by excellent defensive lines that have the potential to completely change the outlook of games with their pressure up front. Jacksonville has excellent balance led by Calais Campbell, Yannick Ngakoue and Dante Fowler Jr., who have combined for 23 sacks this season. Meanwhile, the Chargers have leaned heavily on their defensive end tandem in Joey Bosa and Melvin Ingram, who have combined for 17 sacks this season. Another underlying storyline to keep an eye on is the play of Jaguars rookie running back Leonard Fournette, who was inactive last week after violating team rules. Fournette could be primed for a big bounce-back performance if he plays with a chip on his shoulder this week. I think Jacksonville is the real deal. I'll take them to continue their push for a division title with a third-straight win and cover this weekend.
New York Jets (-2.5) @ Tampa Bay
The Buccaneers have been one of the biggest disappointments in the NFL this season. It won't get any better with Ryan Fitzpatrick at quarterback this week in place of the injured Jameis Winston. Meanwhile, nobody expected the Jets to be 4-5 and yet here they are playing confident football with the chance to climb back to .500 this weekend. Josh McCown has thrown for just under 400 yards with three touchdowns and zero interceptions over his last two starts. As long as he doesn't turn the ball over New York should have a good chance to win this game. The Jets defence forced seven sacks in last week's win over the Bills on Thursday Night Football and should be able to get after Fitzpatrick in this game. Keep in mind that Fitzpatrick also won't have his best wide receiver available after Mike Evans was suspended. I'll take the Jets to win and cover on the road in Tampa Bay.
Tennessee (-4.5) vs. Cincinnati
The Bengals season is slowly slipping away following tough losses to the Steelers and Jaguars over the last three weeks. It won't get any easier for Cincinnati this week on the road in Tennessee. The Titans are tied with Jacksonville for the best record in the AFC South with a chance to at least keep pace in the race for a division title this week with a win. Tennessee has already won a game over the Jaguars this season so technically they have the edge in the AFC South race heading in to Week 10. Quarterback Marcus Mariota isn't having an excellent season according to the numbers but he has fought through injuries and looked increasingly comfortable in the pocket as the year has progressed. I expect Mariota to deliver one of his better performances of the year against the Bengals and lead the Titans to a win on Sunday.
I'll take Tennessee to cover the four.
San Francisco (+2.5) vs. New York Giants
As is the case with the Browns, the 49ers will approach this game with a sense of urgency as they attempt to secure their first win of the season. San Francisco is 0-8 but has five losses by three points or fewer this season. The 49ers addressed their future with the addition of quarterback Jimmy Garoppolo but it will be rookie C.J. Beathard back under centre this week. Beathard has to understand that every start he makes from now on is a showcase to the league's other 31 teams that he deserves a job. This might be more of an empathy pick than anything else, but I'll take San Francisco to pick up their first win of the season by beating the Giants on Sunday.