Schultz's Week 11 picks: Chargers pass rush too much for Bills
TSN Football Expert Chris Schultz returns with his weekly NFL picks every Thursday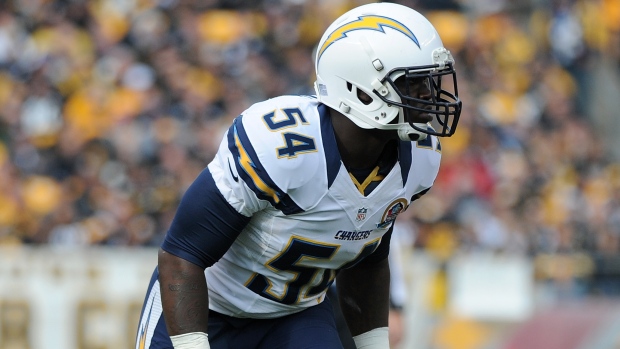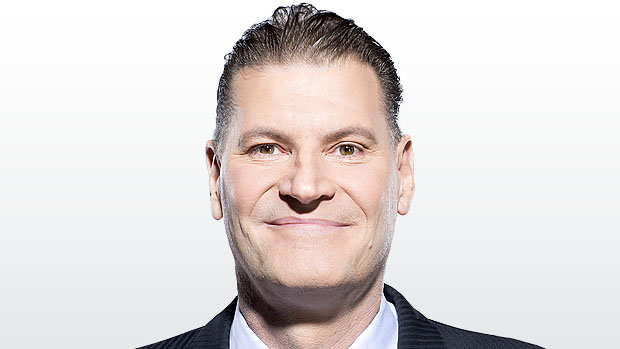 TSN Football Expert Chris Schultz returns with his weekly NFL picks every Thursday
--
Locks Of The Week
Detroit (-3) @ Chicago
If Brett Hundley can lead the Green Bay Packers to a win over the Chicago Bears last week then I'm willing to bet on Matt Stafford to lead the Lions to a win over those same Bears this week. Stafford and Golden Tate have connected for 56 receptions this season, which is six more than the 50 combined receptions that Chicago's wide receivers have recorded this season. Stafford has been one of the best fourth quarter performers in the NFL over the past couple of seasons and he should be able to deliver again versus the Bears. It will be on head coach Jim Caldwell to make sure his team doesn't get caught looking ahead to a Week 12 showdown with the Minnesota Vikings. I think he will have his team focused and prepared. The Lions avoid a potential trap game to win and cover on the road.
Los Angeles Chargers (-4) vs Buffalo
The Bills decision to make a change at quarterback in the middle of the week turned more than a few heads as rookie Nathan Peterman will be under center this week. The 6-foot-2, 225-pound passer out of the University of Pittsburgh will face a tough challenge on the road in Los Angeles. The Buffalo offensive line has struggled at times this season so Peterman could face a lot of pressure with Chargers defensive ends Joey Bosa and Melvin Ingram looking to get after him in the pocket. Meanwhile, Philip Rivers went through the concussion protocol for Los Angeles and should be good to play on Sunday. Rivers will be looking to hand the ball off early and often versus a Bills defence that allowed 298 rushing yards and six rushing touchdowns to the New Orleans Saints last week. With Peterman at quarterback, the Chargers could expect to see a lot of running back LeSean McCoy, so there is no doubt they will be prepared for a heavy dose of the run game. Los Angeles is in a must-win situation at 3-6. I'll take the Chargers to win and cover against Peterman and the Bills on Sunday.
Philadelphia (-3.5) @ Dallas
The absences of running back Ezekiel Elliott and left tackle Tyron Smith absolutely devastated the Dallas offence in last week's loss to the Atlanta Falcons. The Cowboys could also be without linebacker Sean Lee when they play Philadelphia this week. While Dallas is dealing with injuries and a key suspension, the Eagles are rested and healthy coming off their bye week. Philadelphia boasts the best run defence in the NFL and they have the pass rushers to get after Cowboys quarterback Dak Prescott and make his life difficult this Sunday. There is still a lot of football left to play, but the Eagles have an opportunity to move one step closer to locking up an NFC East division title with a win over Dallas. I'll take Philadelphia to win and cover.
Atlanta (+3) @ Seattle
The Falcons might be without running back Devonta Freeman, who is in concussion protocol, but they have a capable replacement on their roster in Tevin Coleman. Atlanta is coming off a big win over the Cowboys and it will be important to carry over the momentum from that victory this week. Seattle is a tough team to beat at home. However, the Legion Of Boom will be without cornerback Richard Sherman against a talented cast of wide receivers. The Seahawks offence is also dealing with issues of its own including an overreliance on quarterback Russell Wilson. Wilson leads the team in rushing yards and has been forced to make far too many pass attempts on the run because of the constant pressure he has faced in the pocket. Falcons defensive end Adrian Clayborn is coming off a six-sack performance versus Dallas and should be motivated to get after Wilson this week. Atlanta needs to win as they attempt to close the gap on the Saints and Carolina Panthers at the top of the NFC South. I'll take the Falcons to cover as road underdogs.
--
Cautiously Optimistic
Tennessee (+7) @ Pittsburgh
Don't look now but Tennessee has won four in a row to keep pace with the Jacksonville Jaguars atop the AFC South. Marcus Mariota hasn't blown anyone away with his numbers this season but he has looked much more comfortable in the pocket with each passing week since returning from injury. Meanwhile, former Steelers and current Titans defensive coordinator Dick LeBeau knows Ben Roethlisberger as well as any DC in the league so he will put his players in position to slow him down. Pittsburgh might win at home on a short week but the point spread is too high for me to take the Steelers. I'll take the Titans to keep it close and cover on the road on Thursday Night Football.
Baltimore (-2) @ Green Bay
The Ravens are coming off their bye week with a sense of urgency at 4-5. As bad as things have looked in Baltimore at times this season, John Harbaugh's team is still just one game below .500 and still in the Wild Card race in the AFC. The Ravens will need to open up their offence a little bit in order to start winning games. Joe Flacco's 5.3 yards per pass attempt isn't nearly good enough for a Baltimore offence that ranks 18th in the NFL with an average of 21.1 points per game. If Flacco can open things up with Mike Wallace and Jeremy Maclin then the Ravens could be a darkhorse team to challenge for a playoff spot. Baltimore has a relatively manageable schedule the rest of the way but can't afford to let many more winnable games slip away. I'll take the Ravens to win and cover.
Los Angeles Rams (+2.5) @ Minnesota
One of the most intriguing matchups of the week features the Rams visiting Minnesota in a meeting of two of the top teams in the NFC. Coaching has made all the difference in the world for a Los Angeles side that looks like a completely different team under first-year head coach Sean McVay than it did under Jeff Fisher a year ago. Minnesota has won five in a row but they allowed 30 points in last week's win over the Washington Redskins so I can't see them keeping the Rams from hitting that mark this week. The Rams lead the NFL with 32.9 points per game this season and ranks third in the league with an average of 18.0 points allowed per game. I'll take the Rams to win on the road.
Kansas City (-10) @ New York Giants
Kansas City has lost three of its last four but should be a lock to get back in the win column this week. Head coach Andy Reid has a 16-2 record in weeks following a bye and should have his team motivated and focused with an extra week to prepare for New York. The Chiefs still have a two-game lead atop the AFC West and should remain in control of the division with a bounce back win this week. The Giants just lost by 10 to a San Francisco 49ers team that was previously winless before their Week 10 meeting so I'm confident Kansas City can take care of business on the road this week.
New Orleans (-8) vs. Washington
Drew Brees and Kirk Cousins are playing exceptionally well heading in to Week 11. However, one of those quarterbacks has a lot more help around him than the other. New Orleans has managed to run the football at a very high level with Mark Ingram and rookie Alvin Kamara both stepping up following the Adrian Peterson trade. Meanwhile, the Saints defence has really demonstrated improvement over the past few weeks and now rank fifth in the NFL with an average of 18.3 points allowed per game. New Orleans recorded 298 rushing yards and six rushing scores against a good Buffalo defence last week. I expect a repeat performance from the Saints this week as they win and cover at home.
New England (-6.5) vs. Oakland (in Mexico City)
Attention to detail remains the key for a Patriots team that has won five in a row. The Patriots remained in the state of Colorado following last week's 41-16 win over the Denver Broncos in order to train at a high altitude in anticipation of this week's showdown in Mexico City. Tom Brady has led the NFL's best pass offence with a 19-2 touchdown-to-interception ratio this season. The Raiders are coming off a bye week but it's unlikely they will be more prepared for this contest than New England. The Patriots win and cover in Mexico City.
Jacksonville (-7.5) @ Cleveland
The Browns have seven games left on their regular season schedule in order to avoid going winless. However, it's unlikely they will pick up their first win of the year against the Jaguars this week. Jacksonville is in the thick of a battle for top spot in the AFC South at 6-3 and they can't afford to let complacency set in. Head coach Doug Marrone will have his players fired up in order to avoid a potential trap game. Jacksonville has one of the best defences in all of football with established playmakers at all three levels led by defensive end Calais Campbell, linebacker Telvin Smith and cornerback Jalen Ramsey. Executive vice president of football operations Tom Coughlin has put his stamp on this team in his first year back. The Jaguars are a legitimate playoff contender in the AFC. Jacksonville should be able to win and cover in Cleveland this Sunday.
--
Risky At Best
Houston (+1) vs. Arizona
The Cardinals will turn to Blaine Gabbert at the quarterback position this week, which should mean a heavy dose of running back Adrian Peterson on the road. The Texans are dealing with injuries on both sides of the football but they have enough talent to beat Arizona at home. Houston will load the box on defence in an effort to slow down Peterson and force Gabbert to try to beat them in the passing game. Meanwhile, Tom Savage has struggled since Deshaun Watson went down but he is a pair of dangerous weapons at wide receiver in DeAndre Hopkins and Will Fuller so the Texans should be able to score enough points to win. I'll take Houston at home in what is essentially a pick'em game.
Tampa Bay (-1.5) @ Miami
The Buccaneers are coming off their best defensive performance of the season after recording six sacks and forcing two turnovers in last week's 15-10 win over the New York Jets. They will need to deliver a similar effort on that side of the ball this week in order to beat the Dolphins. The common denominator for both teams is a lack of a productive rushing attack but it seems like it will be only a matter of time before running back Doug Martin heats up for Tampa Bay. I'll take the Buccaneers to win and cover on the road.
Cincinnati (+3) @ Denver
The Broncos have the worst turnover ratio in the NFL at minus-14. After making the switch from Trevor Siemian to Brock Osweiler, it will be interesting to see if they end up giving Paxton Lynch a shot at the starting job. Andy Dalton hasn't exactly looked good for the Bengals but I have a little more faith in him and A.J. Green than I do with the Broncos' offence. I'll take Cincinnati to win and cover on the road in a matchup of two desperate teams.