Schultz's Week 15 picks: Chargers stay hot
TSN Football Expert Chris Schultz believes the Los Angeles Chargers, who have reeled off four straight wins, will beat the Kansas City Chiefs on Sunday to take control of the AFC West.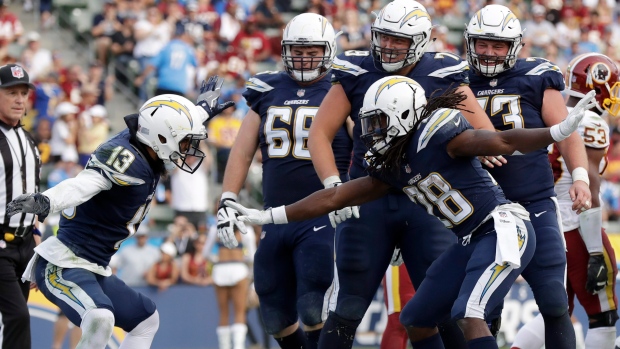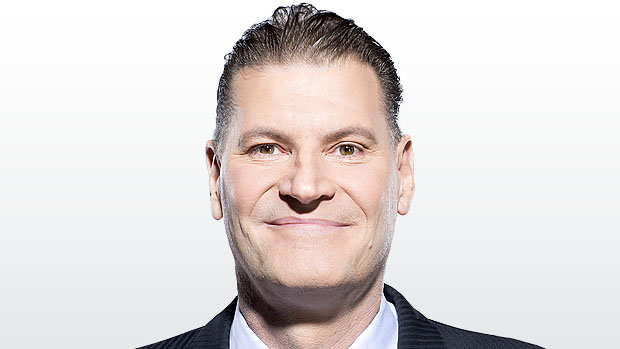 TSN Football Expert Chris Schultz returns with his weekly NFL picks every Thursday.
Locks Of The Week
Los Angeles Chargers (-1) @ Kansas City
The Chargers have lost seven in a row to Kansas City, including a 24-10 loss to the Chiefs back in Week 3. However, Los Angeles looks like a much different team than it did earlier in the year. Philip Rivers is playing at an MVP level, while the Chargers defence has dramatically improved thanks largely in part to the defensive end tandem of Joey Bosa and Melvin Ingram. Los Angeles is capable of putting up big point totals and then making life miserable for opposing quarterbacks trying to cut in to keep up with a ferocious pass rush. Kansas City is coming off an impressive 26-15 win over the Oakland Raiders, but has struggled with consistency following a 5-0 start to the season. The Chargers are headed in the opposite direction with four straight wins and can take control of the AFC West with a win on Sunday. I'll take Los Angeles to win this crucial division showdown in Week 15.
Jacksonville (-9.5) vs. Houston
After a big win over the Seattle Seahawks, the Jaguars sit alone atop the AFC South with an excellent opportunity to run the table and finish 12-4. Jacksonville hosts the Texans this week before back-to-back road games against the San Francisco 49ers and Tennessee Titans to close out the season. Houston has struggled to put up points without rookie quarterback Deshaun Watson. Tom Savage has been absolutely awful under center, even with a pair of excellent pass-catching targets in DeAndre Hopkins and Will Fuller. The Jaguars have one of the best cornerback tandems in the NFL in Jalen Ramsey and A.J. Bouye, who should be locked in against Hopkins and Fuller this Sunday. Meanwhile, Jacksonville quarterback Blake Bortles is coming off his best performance of the season against the Seahawks and as long as he isn't a detriment the Jaguars will be tough to beat. I'll take Jacksonville to produce another dominant win at home.
Seattle (-1.5) vs. Los Angeles Rams
The NFC West is essentially on the line in this Week 15 meeting between Seahawks and Rams. Seattle is one game back of Los Angeles for top spot in the division, but would leapfrog the Rams with a second head-to-head win over them after taking the first meeting 16-10 back in Week 5. Both teams are coming off tough losses with the Seahawks losing in Jacksonville and the Rams losing to the Philadelphia Eagles at home. Los Angeles might be the more complete team but they are on the road in a tough environment this week against an opponent that they couldn't beat at home in the first meeting. Meanwhile, Seattle is a much better team at home where the 12th man gives them an added edge at CenturyLink Field. Russell Wilson has performed at an MVP level and I expect him to step up again in a game that could essentially determine the NFC West division winner. The Seahawks will win and cover at home.
New England (-3) @ Pittsburgh
The Patriots are coming off an embarrassing loss to the Miami Dolphins on Monday Night Football in which they were completely dominated on the national stage. New England's offence was stuck in neutral without tight end Rob Gronkowski, as they finished with just 248 total yards and didn't convert a single one of their third-down attempts. The Patriots will be motivated to bounce back against an opponent they have dominated in recent years with a chance to retake the top seed in the AFC. Pittsburgh has won eight in a row to improve to 11-2 but they have had some close calls with three straight wins by three points or less over the Green Bay Packers, Cincinnati Bengals and Baltimore Ravens. Gronkowski returns for New England this week in what should be a high scoring affair. I'll take the Patriots to bounce back with a big win over the Steelers in Week 15.
Cautiously Optimistic
Indianapolis (+2.5) vs. Denver
Denver is coming off a big win at home after shutting out the New York Jets 23-0. However, an injury to Josh McCown left Bryce Petty under center for a Jets offence that looked absolutely anemic without its veteran starter. The Broncos will face a tougher test this week on the road against an Indianapolis team that has remained competitive despite a 3-10 record. The Colts have lost four in a row but that slide includes one-score losses to the Steelers, Tennessee Titans and Buffalo Bills. Jacoby Brissett is auditioning for a starting quarterback role and everything he puts on tape the rest of the year will be used to judge whether or not he deserves to be a starter for an NFL team in 2018. I think Indianapolis delivers a strong performance at home and does just enough to snap its losing streak with a win over Denver.
Chicago (+5.5) @ Detroit
The Lions kept their playoff hopes alive with a win over the Tampa Bay Buccaneers last week but still face an uphill climb to reach the postseason at 7-6. Detroit has actually produced a much better record on the road than at home with a 5-2 mark as the visiting team compared to a 2-4 mark as the host side. The Lions should be able to beat Chicago at home but I think this game will be closer than many think it will be. The Bears have found a pair of capable running backs in Jordan Howard and Tarik Cohen. That tandem will be in line for a heavy workload this week against a Detroit side that has struggled to stop the run. Rookie quarterback Mitchell Trubisky has shown some positive signs and head coach John Fox has done an excellent job of limiting his exposure early on. Chicago will lean heavily on its efficient rushing attack in order to keep this game close and cover on the road in Week 15.
Philadelphia (-7.5) @ New York Giants
Football fans in Philadelphia suffered a substantial blow when franchise quarterback Carson Wentz was lost for the season to a torn ACL. However, the Eagles have a capable backup in Nick Foles. Just like yours truly, Foles is a graduate of the University of Arizona and he has shown the ability to perform at a high level in the NFL. Philadelphia's roster is absolutely loaded on both sides of the football, which means Foles might not have to perform at an MVP level for them to make a deep playoff run. Meanwhile, the Giants can't wait for this disaster season to be over as they limp in to Week 15 with a 2-11 record. New York has been rocked by injuries and dysfunction and while they haven't completely packed it in just yet the focus has clearly shifted towards the future. The next step for the Eagles is to clinch the top seed in the NFC, a first-round playoff bye and home-field advantage throughout the playoffs. I think Foles will deliver a quality performance in his first start of 2017 to help Philadelphia move one step closer to locking up the No. 1 seed. The Eagles win and cover on the road.
Minnesota (-10) vs. Cincinnati
The Vikings are right behind Philadelphia in the race for the NFC's top seed following a 31-24 loss to the Carolina Panthers last week. Minnesota's defence actually wasn't as bad as the numbers from that game indicated but gave up several big plays that resulted in its first loss since Week 4. The Vikings can clinch an NFC North title with a win this week and they are still on track to earn a first-round playoff bye if they win out. A date with the Bengals should provide an excellent opportunity to bounce back this week. Cincinnati is coming off a lopsided 33-7 loss to the Bears and its only two road wins this season have come against the Broncos and Cleveland Browns. Marvin Lewis is in the final year of his contract and it will be very interesting to see if the Bengals decide to bring him back after a disappointing season. I'll take Minnesota to win and cover at home.
New Orleans (-15.5) vs. New York Jets
The Saints are another NFC contender coming off a tough loss after falling to the Atlanta Falcons on Thursday Night Football. As is the case with the Vikings, New Orleans should be primed to bounce back with a big win at home against an inferior opponent. The Saints will have running back Alvin Kamara back in the lineup after he left last week's loss to the Falcons with concussion symptoms. Kamara and Mark Ingram have been outstanding for New Orleans this season and could be in line for another big game against New York. The Jets offence looked absolutely awful after McCown went down with a broken hand against the Broncos. I don't expect them to be any better against the Saints with Petty back under center this week. With 10 days between games, New Orleans should be focused and motivated to bounce back with a big win at home. I'll take the Saints to win and cover a substantial double-digit spread on Sunday.
Baltimore (-7) @ Cleveland
The Browns are coming off another tough overtime loss in which they moved one step closer to a 0-16 season. Cleveland has five losses this season by six points or less including two overtime defeats. Their schedule won't get any easier as they host Baltimore this week before back-to-back road games against Chicago and Pittsburgh to close out the season. The Ravens are coming off a tough loss to the Steelers on Sunday Night Football but remain on track to clinch a Wild Card spot if they can win out with a very manageable schedule the remainder of the way. Baltimore gets the Browns this week followed by back-to-back home games against Indianapolis and Cincinnati. Running Back Alex Collins is coming off a monster performance against the Steelers and should be in line for another big game versus Cleveland. The Ravens bounce back with a win and cover in Week 15.
Dallas (-3) @ Oakland
The Cowboys and Raiders will fight to keep their slim playoff hopes alive when they meet on Sunday Night Football. Dallas is coming off back-to-back wins over the Redskins and Giants to get to 7-6 but has a difficult remaining schedule and even if they win their final three games there is no guarantee they make the playoffs without some help. Meanwhile, Oakland is 6-7 with the Cowboys, Eagles and Chargers left on its schedule. The Raiders aren't going to throw in the towel but they have to realize at this point that reaching the playoffs is more than a longshot. Derek Carr really struggled in last week's loss to Kansas City. While he should bounce back with a better performance, there is no guarantee it's enough to beat Dallas. The Cowboys have averaged 34.0 points in their last two wins and could improve to 8-6 with running back Ezekiel Elliott set to return from suspension next week. I'll take the Cowboys to win and cover versus Oakland.
Atlanta (-6) @ Tampa Bay
The fact that the Falcons picked up a big win over New Orleans on Thursday Night Football last week is that much more impressive considering Matt Ryan threw three interceptions. Ryan has struggled with consistency this season and will need to be more efficient down the stretch if Atlanta is going to clinch a playoff spot. The 2016 MVP gets a favorable matchup this week against a Tampa Bay defence that ranks dead-last in the NFL with 17.0 sacks on the season. The Falcons won the first meeting between these teams 34-20, as wide receiver Julio Jones went off with 12 receptions for 253 yards and a pair of touchdowns. Jones should be in for another big performance in Week 15 with Atlanta needing a win to stay in a playoff position. I'll take the Falcons to win and cover on Monday Night Football.
Arizona (+4.5) @ Washington
Washington has been hit hard by injuries this season. Those injuries have taken their toll in back-to-back blowout losses to the Cowboys and Chargers. The Redskins are home to the Cardinals this week but they are 4.5-point favorites and could be in tough to cover. Arizona has won two of its last three to improve to 6-7. The Cardinals still have a reasonable shot at finishing above .500 with games against the Redskins and Giants before their season finale against Seattle. These next three games will represent an excellent opportunity for Kirk Cousins to cash in if he can produce at a high level before hitting free agency. However, Blaine Gabbert has done just enough to help Arizona pick up a couple of close wins and he should be able to help them at least keep this game close. I'll take the Cardinals to cover the 4.5-point spread as road underdogs this week.
Risky At Best
Buffalo (Pick'Em) vs. Miami
Miami is coming off a big win over the Patriots and isn't out of the playoff hunt just yet at 6-7. If the Dolphins can sweep their remaining schedule and get a little help they could surprise as the second AFC Wild Card at 9-7. Meanwhile, Buffalo is 7-6 and could also make the playoffs by sweeping its remaining schedule, which includes two games against Miami. The Bills have the longest active playoff drought in the NFL so the pressure is there for them to deliver a strong finish in order to finally get back to the postseason. The greatest unknown for Buffalo is the quarterback position, as Tyrod Taylor and Nathan Peterman are both dealing with injuries but should be available for Sunday. Taylor is expected to start. The Bills should have the advantage at home in December. If they can beat Miami this week, they will improve to 8-6 with games against the Patriots and Dolphins to close out the year. I'll take Buffalo to win a close game this week and move one step closer to ending their playoff drought.
Carolina (-3) vs. Green Bay
Aaron Rodgers makes his highly anticipated return for the Packers this week with plenty of hype surrounding his potential to lead them to a playoff spot. However, even if Rodgers helps Green Bay run the table they need some help to get in to the postseason in the loaded NFC. Even more importantly, Rodgers hasn't started since Week 6 and will face a tough Carolina defence in his first game back from injury. The Panthers are coming off a big win over the Vikings and are also chasing down a playoff spot in the NFC South. As good as Rodgers is at the quarterback position, the Packers simply have too many questions elsewhere to expect them to beat Carolina on the road this week. I'll take Cam Newton and the Panthers to pick up a big win at home.
San Francisco (-2) vs. Tennessee
Jimmy Garoppolo looks like a legitimate franchise quarterback in San Francisco. The 49ers will need to upgrade their offensive line and skill positions on offence, but at least they can feel comfortable with Garoppolo under center moving forward to 2018. For now, Garoppolo will look to help San Francisco play spoiler in a home game against a Titans team that is desperate for a win this week. Tennessee fell a game back of the Jaguars in the AFC South with a loss to the Cardinals last week and will be in tough travelling across the country for the second week in a row. Marcus Mariota is dealing with nagging injuries and the travel could take its toll on the Titans this week. The 49ers are playing with house money and I like them to find a way to win at home. I'll take San Francisco to win as a slight home underdog in Week 15.