Schultz's Week 17 picks: Take the Steelers to win big
TSN Football Expert Chris Schultz returns with his weekly NFL picks every Thursday as divisional matchups run rampant in Week 17.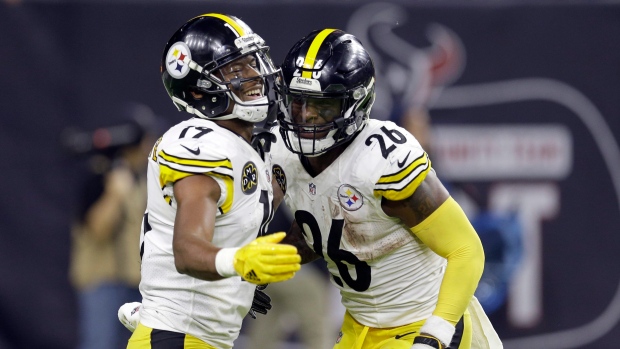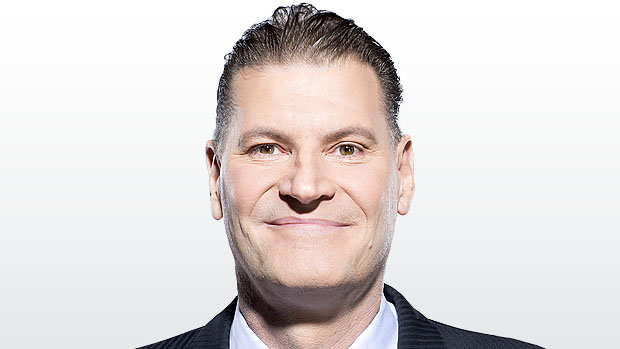 TSN Football Expert Chris Schultz returns with his weekly NFL picks every Thursday.
Locks of the Week
Pittsburgh (-11) vs. Cleveland
The Steelers could still clinch the AFC's top seed with a win and a New England Patriots' loss to the New York Jets on Sunday. While it might be a long shot, Pittsburgh's head coach Mike Tomlin made the point that whomever he puts on the field, the expectation is to win. The winless Browns are coming off a double-digit loss to the Chicago Bears in which they scored just three points. One of these organizations expects to win. The other hasn't won yet. I'll take the Steelers to win big and cover.
New Orleans (-7) @ Tampa Bay
Saints quarterback Drew Brees torched Tampa Bay for 263 yards and two touchdowns while completing 22-of-27 pass attempts in a 30-10 win the first time these teams met back in Week 9. The running back tandem of Mark Ingram and Alvin Kamara combined for 145 yards on the ground in that game. New Orleans can clinch an NFC South title by sweeping the season series and there isn't much reason to expect a letdown this week. The Saints are coming off a big win over the Atlanta Falcons and now visit a Buccaneers side that has dropped five in a row. Tampa Bay has played better of late but it's hard to imagine them matching the intensity New Orleans brings to the table in a game where the stakes aren't nearly as high for them as they are for the Saints. Brees should have no problem beating up on the 32nd-ranked pass defence in the NFL. I'll take New Orleans to win and cover.
Indianapolis (-3.5) vs. Houston
The Colts have lost six in a row to fall to 3-12 on the season. However, with the exception of a 30-10 loss on the road to the Jacksonville Jaguars in Week 13, Indianapolis has been competitive in each of those defeats. While the Colts aren't contending for a playoff spot, they still have plenty left to play for in their home finale. Quarterback Jacoby Brissett, who hasn't thrown an interception in his last three games, is auditioning for a starting job either for Indianapolis or somewhere else in 2018. Meanwhile, head coach Chuck Pagano's job could be on the line. The Texans are coming off back-to-back blowout losses to Jacksonville and Pittsburgh. Houston has dropped five in a row and eight of its last nine overall. I'll take the Colts to win and cover at home in Week 17.
Los Angeles Chargers (-8) vs. Oakland
The Chargers need a win over Oakland and some help if they are going to make the playoffs with a 9-7 record. Los Angeles has won five of its last six to complete a substantial turnaround following an 0-4 start to the season. They will have the home advantage this week against a Raiders side that they beat 17-16 when these teams met back in Week 6. Oakland showed up on the road last week after being eliminated from playoff contention but this will be the second of back-to-back road games and it's on a short week against a desperate opponent. The Chargers should be able to score enough points to win and cover. If they get the help they need, they could end up sneaking in to the playoffs in one of the most impressive turnarounds to a season ever.
Kansas City (+3.5) @ Denver
Kansas City righted the ship just in time to clinch the AFC West. The Chiefs have followed four straight losses with three straight wins. After clinching a playoff spot, Kansas City will allow rookie first-round pick Patrick Mahomes to make his first start. The Chiefs might not approach this game with the same intensity they will bring to their AFC wild-card game but that doesn't mean they won't beat Denver on the road this week. Kansas City's offence has scored 85 points over the last three weeks and Mahomes has the potential to put up decent numbers against a Broncos defence that just allowed 27 points in a 16-point loss to the Washington Redskins. Denver will turn back to second-year passer Paxton Lynch in this contest. Lynch completed 9-of-14 pass attempts for 41 yards with one interception in his only other appearance this season. If he delivers a similar performance on Sunday, it should mean that the Chiefs win and cover on the road.
Cautiously Optimistic
Detroit (-7) vs. Green Bay
Both teams are coming off demoralizing losses in Week 16. Detroit was officially eliminated from playoff contention with a 26-17 loss to the Cincinnati Bengals. Green Bay was shut out in a 16-0 loss to the Minnesota Vikings at home. The Lions took the first meeting between these teams 30-17 at Lambeau Field back in Week 9 and should have the edge in the rematch at home. Stafford threw for 361 yards and two touchdowns in that initial win and it's hard to envision the Packers defence doing much more to slow him down this week. Detroit wraps up a disappointing season at 9-7 by sweeping the season series with Green Bay to give the home fans something to cheer about on Sunday.
New England (-15.5) vs. New York Jets
The Patriots are in position to lock up the No. 1 seed in the AFC with a win in Week 17 so there really is no reason to expect Bill Belichick and company to take their foot off the gas pedal. Tom Brady is the MVP favourite and it won't be a surprise if he ends his age-40 season on a high note at home against a division rival. Brady has thrown for 4,387 yards and 30 touchdowns with eight interceptions this season. Six of those eight interceptions have come over New England's last five games so Brady should be motivated to clean up the turnovers on the final Sunday of the regular season. Meanwhile, an injury to Josh McCown has forced the Jets to turn to Bryce Petty at the quarterback position. Petty was held to just 119 passing yards in last week's 14-7 loss to the Chargers. New York has averaged less than nine points per game while losing each of its last three games with Petty under center. While the spread for this game is fairly inflated, five of the Patriots last six wins have been by 18 points or more. I'll take New England to finish the regular season on a high note with a lopsided win at home.
Washington (-3) @ New York Giants
Could this be Eli Manning's final game as the quarterback of the Giants? Both teams were hoping at the beginning of the year that this would be a meaningful game but if you combine the win totals of both teams it still wouldn't be enough for a wild-card spot in the NFC. Washington is coming off a 27-11 win over the Broncos while the Giants were shut out in a 23-0 loss to the Arizona Cardinals. For as bad as the Redskins have looked at times this year, they haven't been anywhere close to as bad as a New York side that has dropped five in a row to fall to 2-13. I'll take Washington to end the Giants' nightmare season on a sour note with a win in New York on Sunday.
Dallas (-2.5) @ Philadelphia
This could have been another marquee NFC East matchup if it wasn't for Dallas being eliminated from playoff contention. Cowboys fans will wonder what could have been if running back Ezekiel Elliott wasn't forced to miss six games due to suspension. Dallas split those six games and then faltered in Elliott's return last week when they lost 21-12 to the Seattle Seahawks. Meanwhile, the Eagles have won back-to-back games without injured quarterback Carson Wentz. Nick Foles has thrown for 400 yards and five touchdowns with one interception in wins over the Giants and Raiders. He can help Philadelphia secure the No. 1 seed in the NFC with a win over the Cowboys this weekend. However, even after being eliminated Dallas is still playing for something with a chance to secure a winning record at 9-7 with a victory. I think the Cowboys will keep this game close with a chance to win it at the end. I'll take a chance on Dallas to win as a road favourite on Sunday.
Baltimore (-10) vs. Cincinnati
The Ravens control their own path to the playoffs with a chance to clinch the AFC's fifth seed with a win over Cincinnati. Baltimore dominated the Bengals in the first meeting between these teams in a 20-0 shutout win. The Ravens will need a similar performance in Week 17 to clinch a return to the postseason. The Cincinnati offence has struggled all season and will be in tough to move the football against one of the better defences in the NFL. Meanwhile, the Baltimore offence has figured things out over the past few weeks with running back Alex Collins providing a spark and quarterback Joe Flacco demonstrating steady improvement as the season has progressed. Collins should be in for a big day against the Bengals 31st-ranked run defence. After winning six of their last seven, the Ravens should have no problem beating Cincinnati at home to clinch an AFC Wild Card spot. Take Baltimore to win and cover.
Jacksonville (+6) @ Tennessee
Three weeks ago, the Titans were 8-4 and looking forward to potentially hosting a playoff game. After three straight losses, Tennessee could very well miss the playoffs altogether with another loss this weekend. Titans quarterback Marcus Mariota looked better in last week's loss to the Rams but has still been far too inconsistent at the game's most important position this season. Mariota will be in tough against a Jacksonville defence that is coming off a humbling loss to the San Francisco 49ers. Tennessee could also be without running back DeMarco Murray, who is day-to-day with a knee injury. The Titans are playing for their season this week but the Jaguars understand that if they lose this game they could end up meeting Tennessee in the opening round of the playoffs just one week later. Jacksonville will bring a sense of urgency to the table as they attempt to bounce back and eliminate the Titans. At the very least, the Jaguars should be able to keep this game close and cover on the road.
Risky at Best
Minnesota (-12) vs. Chicago
The high for Sunday's game between the Vikings and Bears is expected to be minus-18 Celsius in Minnesota. That means both players and fans will be happy that this game is going to be played indoors. The Vikings are still in contention for the NFC's top seed, which could mean home-field advantage through to this year's Super Bowl in Minnesota if they make it that far. Minnesota has been on a roll since Week 5 when they rolled over Chicago 20-17 at Soldier Field and they should be able to double down by sweeping the season series this Sunday. The Bears have yet to win a game against an NFC North opponents this season. I don't expect that to change in Week 17. Take the Vikings to win big and cover.
Carolina (+4) @ Atlanta
Atlanta is coming off a tough loss to the Saints but can still clinch a playoff spot with a win over Carolina this week. Meanwhile, the Panthers have already clinched a spot after winning seven of their last eight but can still win the NFC South with a win and a New Orleans loss. Carolina's offence has completely turned things around following a slow start and has averaged just over 26.0 points per game over its last four contests. The Falcons have averaged less than 17 points per game over that same span. Atlanta is the more desperate team and will have the home-field advantage this Sunday but I expect this to be a close game. I'll take the points and bet on the Panthers to cover on the road.
Miami (+3) vs. Buffalo
Buffalo needs a win and some help to snap the longest playoff drought in the NFL. The Dolphins have already been eliminated from postseason contention, but they can still end their season on a high note by taking down a division rival at home. The Bills edged Miami 24-16 when these teams met just two weeks ago but it was a very close game. Jay Cutler threw for more yards than Tyrod Taylor, Kenyan Drake rushed for more yards than LeSean McCoy and Jarvis Landry was the leading receiver. The difference was turnovers and the three touchdowns that Taylor and McCoy accounted for in the game. It will be interesting to see if they can get the job done again on the road this week. Miami has been a much better team at home where it has posted a 4-3 record. While Buffalo might have the edge, I think the Dolphins will keep this game close. I'll take Miami to cover as a home underdog.
San Francisco (+4) @ Los Angeles Rams
Los Angeles is playoff-bound as the NFC West division winner. Head coach Sean McVay has hinted that he might not field his best lineup on Sunday, noting that a playoff game the following week is much more important. The Rams have already turned their attention to hosting an NFC wild-card game, which opens the door for the legend of Jimmy Garoppolo to continue to grow this weekend. Garoppolo is 4-0 since taking over as the starter in San Francisco and he will have an opportunity to finish the year on a high note and provide even more optimism for the 2018 season with a win this weekend. Garoppolo completed 21-of-30 pass attempts for 242 yards and two touchdowns in last week's win over Jacksonville. I expect a similar performance from him this weekend in Los Angeles. I'll take the points and bet on the 49ers to cover.
Arizona (+8.5) @ Seattle
A win over Dallas kept the Seahawks alive heading in to Week 17. Now Seattle needs a win over Arizona and some help from the Panthers in order to get in. The Seahawks have plenty of momentum behind them after last week's big win over the Cowboys and it will be important to carry that confidence over to this game. The Cardinals won't contend for a playoff spot but they are 7-8 heading in to what could be Bruce Arians' final game as head coach. Arizona will be motivated to finish .500 with a chance to eliminate Seattle on Sunday. The Cardinals are coming off a shutout win over the Giants and their defence should at the very least be able to keep this game close. I think the Seahawks will win, but Arizona keeps it close enough to produce some anxious moments at CenturyLink Field. Take the Cardinals to cover as substantial underdogs on the road.