Schultz's wild-card weekend picks: Take the Saints to win and cover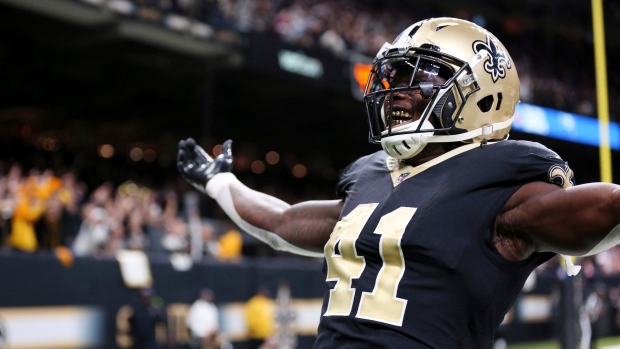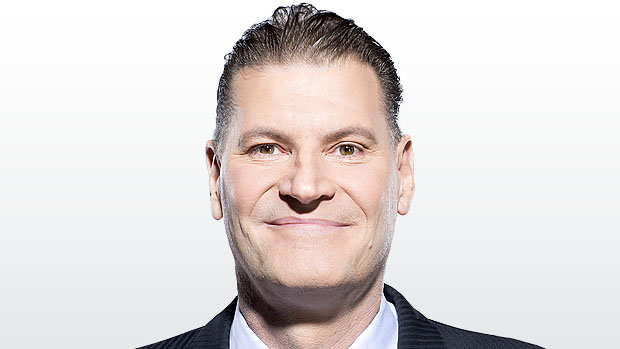 TSN Football Expert Chris Schultz returns with his weekly NFL picks every Thursday.
Tennessee (+8.5) @ Kansas City
Eight points is a significant number for a point spread in a playoff game. Kansas City won the AFC West with 10 wins, but the Titans clinched a wild-card spot with nine wins and can't be completely overlooked.
Home-field advantage and the fact that Tennessee lost three of its last four games in December likely contributed to the spread being as high as it is. However, the Titans are coming off a 15-10 win over the Jacksonville Jaguars to clinch a playoff spot and that should give them some confidence heading in to the postseason.
The Chiefs' season can be divided in to three sections. Kansas City opened with five straight wins, then went 1-7 over their next eight games before winning four in a row to close out their regular season. The Chiefs have a capable quarterback in Alex Smith who has limited his turnovers and done a good job for the most part using both his arm and his legs to make plays. Smith has a number of playmakers at the skill positions and as long as he continues to put the ball in their hands Kansas City should be able to put up some decent numbers against the Tennessee defence.
That means it will be on Titans quarterback Marcus Mariota to make smart decisions and avoid turnovers. Mariota has the mobility to make plays on the ground and his ability to run the ball for first downs will be important to keep the Chiefs defence off balance.
Meanwhile, the Tennessee defence will need to keep rookie running back Kareem Hunt in check. Derrick Morgan, Brian Orakpo and Jurrell Casey need to step up and perform at a high level in order for the Titans to win the battles at the line of scrimmage and keep Hunt in check.
The Titans have the potential to upset Kansas City on the road. Even if they fall short of that goal, Mariota and company should keep it close. Each of Tennessee's three December losses were by five points or fewer. I'll take the Titans to cover as 8.5-point underdogs this Saturday.
Los Angeles Rams (-6.5) vs. Atlanta
It has been 13 seasons since the Rams last hosted a playoff game. It will be fun to see playoff football back in Los Angeles this weekend.
The Rams went from worst-to-first in the NFL in scoring and there are plenty of reasons to expect them to put up a high point total in this matchup. First-year head coach Sean McVay has installed a very unique offence that his players have executed at a high level this season.
Running back Todd Gurley led the NFL in scrimmage yards this season. Jared Goff became one of the league's most efficient quarterbacks thanks to the improved talent level around him, scheme, coaching and his own personal development. Goff and company should deliver a strong performance against the Falcons defence.
Matt Ryan and the Atlanta offence will have to match every Rams score but it won't be easy against the Los Angeles defence. Wade Phillips has done an excellent job as defensive coordinator of the Rams and he will have a game plan in place to slow down a Falcons offence that might already be limited by injuries to wide receiver Julio Jones and running back Devonta Freeman.
If this game was in Atlanta, I would give the defending NFC champions a chance at the upset. However, the Falcons will be in tough on the road against an L.A. side that rested some key players in Week 17 while Atlanta threw everything it has at the Carolina Panthers just to clinch a playoff spot. I'll take the Rams to win and cover the 6.5-point spread at home.
Jacksonville (-8.5) vs. Buffalo
It was fun to see the Bills players in the locker room watching the Cincinnati Bengals beat the Baltimore Ravens to open up the final AFC wild-card spot. With so much negative publicity throughout the league this season it was nice to see that genuine reaction from the Buffalo players overjoyed to end the NFL's longest active playoff drought. While the Bills might not go any further, this season should be considered a tremendous victory for a franchise that most predicted wouldn't even compete for a postseason spot.
Buffalo would have had a difficult time matched up against the Jaguars if they were fully healthy, but the fact that running back LeSean McCoy is dealing with an ankle injury makes their outlook that much worse.
Everybody knows that former Bills head coach and current Jacksonville bench boss Doug Marrone wants this one bad after the way his time in Buffalo came to an end. The Jaguars have a dominant defence that led the NFL in sacks. They have a talented rookie running back that helped them lead the league in rushing yards in Leonard Fournette and they might actually have a capable quarterback in Blake Bortles.
I think Jacksonville runs the football effectively and plays good defence to win and cover at home.
New Orleans (-6.5) vs. Carolina
The Saints won both of their meetings with Carolina this season. New Orleans won he first meeting by 21 points, then won the second by 10 points. It's tough to beat a team three times in one season but the Saints have the talent on both sides of the football to do it.
Running backs Alvin Kamara and Mark Ingram have been outstanding with more than 3,000 total yards and 26 touchdowns between them. Drew Brees didn't need to carry the New Orleans offence the way he had in past years but he still completed 72 per cent of his pass attempts.
Cam Newton is coming off a strong season but he only completed 59 per cent of his pass attempts and relied far too heavily on his rushing ability. Newton actually led the Panthers in rushing yards this season, but was held to 67 rushing yards in his two meetings with the Saints while throwing for 350 yards with two touchdowns and three interceptions. Dennis Allen did one of the most impressive jobs by a defensive coordinator in the NFL this season and he will have a game plan in place to slow down Newton's rushing ability. If New Orleans can keep Newton in the pocket and force him to throw, they should have an excellent chance to win this game at home.
The Saints are one of the most balanced and talented teams in the NFL this season. I'll take them to win and cover at home on Sunday.