Seattle officially approved as the NHL's 32nd franchise
Dreger: Logistically, 2021 start date makes the most sense for Seattle franchise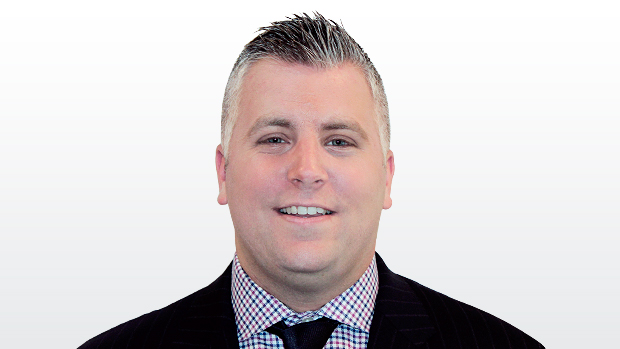 SEA ISLAND, Ga. — Say hello to Seattle.
A century after Seattle became the first American residence of the Stanley Cup, NHL hockey is finally coming to the U.S. Pacific Northwest.
Commissioner Gary Bettman announced Tuesday that the league's board of governors voted unanimously to approve Seattle as home to the 32nd franchise, with play to begin in October of 2021. The Arizona Coyotes will move from the Pacific Division to the Central Division that season to provide perfect balance with four divisions of eight teams.
"Seattle, the NHL is thrilled to welcome you," Bettman said. "The league's expansion decision was only made possible because Seattle will possess the three pillars essential to the success of any franchise – terrific and committed ownership, a thriving market and a state-of-the-art venue."
Beverley Parsons, niece of Frank and Lester Patrick - the founders of the Pacific Coast Hockey Association, was on hand to mark history. The PCHA's Seattle Metropolitans toppled the Montreal Canadiens in 1917 as Stanley Cup champions.
Parsons wore an old Metropolitans scarf to the announcement, but Seattle hopes to put a name to the team next spring.
"I've wanted it for years and years and years and always dreamed about it, and it didn't seem like we would ever [get a team]," said Parsons, a Seattle resident.
The truth is the NHL has wanted to be in the Emerald City for years and years, too.
Tuesday realized the NHL's long-held fascination with Seattle, a city better known for the Space Needle and Starbucks, which has been without a major professional winter sports team since the NBA's SuperSonics bolted to Oklahoma City in 2008.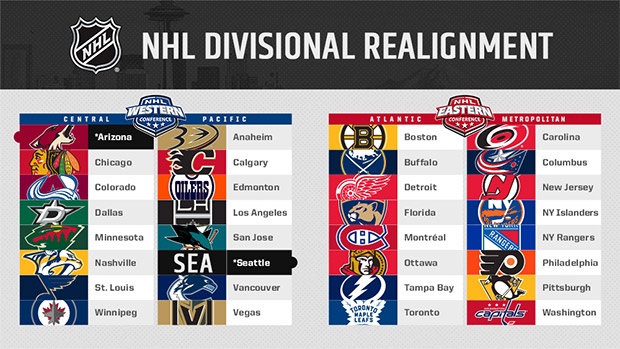 Movers and shakers from Seattle first pitched Bettman on the idea in 2007, along with representatives from Winnipeg, Las Vegas, Houston and Kansas City. The NHL sifted through various potential ownership groups and waited out three failed arena projects to find what they believe is the best fit in the United States' 15th-largest market. They will break ground on an $800 million gut-job renovation of Key Arena on Wednesday.
"This has been a real journey that's had challenges and it's not been for the faint of heart," Seattle Hockey CEO Tod Leiweke said. "I'm holding in a lot of emotions. Today, I think about the fans. I woke up today thinking about the fans. What did they feel on March 1st when they put down deposits without knowing anything? Today is a great day for the fans and we owe them so much. That's why today happened."
Those fans are ready to explode and a rivalry is already brewing. Located just 110 miles south of the Canadian border, Seattle is a ready-made rival for the Vancouver Canucks.
The Canucks and owner Francesco Aquilini were very supportive of Seattle's bid from the start. The team issued a statement welcoming Seattle to the league, saying "today is an exciting day for the NHL and especially hockey fans in the Pacific Northwest."
"I don't want to stoke the flames here, because those guys are my friends, but bring it on," Leiweke said. "We can't wait. It's going to be an intense rivalry and it might be the one night I walk into the locker room and say to the boys, 'Give it a little more tonight.'"
Leiweke will be the face of Seattle's ownership group as the former CEO of the NFL's Seattle Seahawks. Billionaire David Bonderman, 76, brings the financial backing, along with Hollywood producers Jerry Bruckheimer, vice chair David Wright, and a host of minor local partners. They will be responsible for wiring the initial payment toward a record $650 million expansion fee later this week.
Hockey operations decisions are expected to be made by longtime NHL coach Dave Tippett, who hosted the watch party back in Seattle on Tuesday. Off the ice, Bruckheimer is part of the creative genius tasked with following the Vegas Golden Knights and their famous on-ice pregame productions. He is expected to be heavily involved in the team naming process.
"Every name has a chance right now," said Bruckheimer, the man behind the Pirates of the Caribbean and CSI franchises.
Popular candidates for the team name include Steelheads, Kraken, Totems, Metropolitans and Pilots.
"We want a name that will stand the rest of time, not only in Seattle, but has the chance to grow as a global brand," Leiweke said. "We're going to take our time, we're going to listen to our fans and we're going to do it right."
A giant red flag that said "NHL 2020" flew over the Space Needle in March, on the day 32,000 fans plunked down money on season-ticket seat deposits for an arena with a 17,300 capacity.
Clearly, Seattle envisioned an earlier entrance to the league to convert this momentum to cash, but a new timeline for the Key Arena renovation completion was pushing Dec. 2020. That was too late for the NHL to feel comfortable guaranteeing a 2020 arrival, a delay that also makes a potential work stoppage a non-issue.
Deputy commissioner Bill Daly said a work stoppage was not the primary concern: "If we had adequate assurances that the building would be done on time and the team could be launched correctly, I think we would have gone forward with 2020."
Instead, as Leiweke said, a 2021 start date will allow Seattle to "do it right," hold the expansion draft in the building in June 2021 and then be ready to roll for opening night.
That will be a moment more than five years in the making, a night Leiweke is already thinking about.
"It's going to be an incredible night, but there's a lot of work to get to that point," Leiweke said. "Today is a day of hope, promise, and we've got a lot of hard work in front of us."
Contact Frank Seravalli on Twitter: @frank_seravalli