Seattle one vote away from becoming NHL's 32nd home
NHL commissioner Gary Bettman said Tuesday the league's executive committee unanimously recommended to proceed with Seattle's franchise bid in the form of a full Board of Governors vote on Dec. 3 with the plan to have a team in place for an October 2020 puck drop, TSN Senior Hockey Reporter Frank Seravalli writes.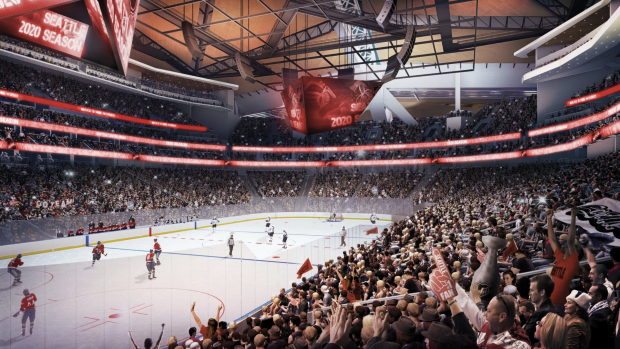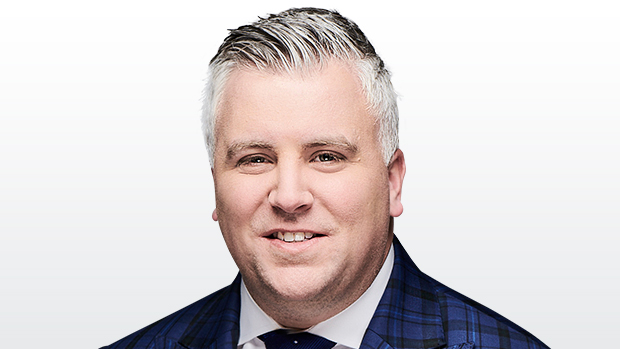 NEW YORK — Seattle is one December vote away from becoming home to the NHL's 32nd franchise.
NHL commissioner Gary Bettman said Tuesday the league's executive committee unanimously recommended to proceed with Seattle's bid in the form of a full Board of Governors vote on Dec. 3 in Georgia.
An expansion franchise can be conditionally awarded, pending completion of a $700 million renovation to Key Arena, with 75-per-cent affirmation.
"The committee's recommendation is: 'Let's do this,' " Bettman said. "The plan is to have a team in place for 2020. If everything that's supposed to be in place is in place, we'll go in 2020."
Tuesday's recommendation was a big step forward toward meeting that 2020 objective. That the committee recommended a full vote triggered the contractual green light the Seattle Hockey Partners and Oak View Group needed to begin the two-year renovation project on the city-owned Key Arena, according to a league source.
That approval is what Seattle Mayor Jenny Durkan flew to New York to help secure with Tuesday's presentation. There was previously a chicken-and-egg predicament; the NHL wanted a firm commitment for an arena to award a team, while Seattle wanted a firm commitment of a team to award an arena. It's all but a done deal now.
Because in Bettman's world, no agenda item even comes to a vote without complete confidence of the result beforehand.
"I think it's imminent," Vancouver Canucks owner Francesco Aquilini said.
Now, demolition crews can begin work in November pending proper financing, which would make an Oct. 2020 puck drop a reality.
"They know we want it in 2020," Durkan said. "And they [the NHL] want it in 2020, too."
After all, the sooner Seattle joins, the sooner 31 other owners can divide the $650 million expansion fee amongst themselves. That is 30 per cent more than the $500 million the Vegas Golden Knights paid to join in 2017.
Seattle seems to check all the boxes for the NHL. It taps an affluent new market in the U.S. Pacific Northwest, it becomes the only main winter professional sport sans the NBA, it creates a healthy rivalry with Vancouver and it creates geographic and competitive balance.
(As for potential realignment, the smart money would be on Arizona moving from the Pacific to the Central division.)
"Seattle's one of the fastest growing cities in the country," Bettman said. "It gives us a geographic balance. It creates a nice geographic rivalry with Vancouver. I know Vancouver's particularly excited about the possibility. The ownership group, the plans for the arena. It's all of the above. It's never one factor."
One factor that Bettman insisted the NHL is not thinking about is a potential work stoppage in 2020, which could come at the exact wrong time to be welcoming a new team. Any agreement would likely provide the NHL with flexible language to delay admission pending arena completion or collective bargaining.
"People are a little mystified as to why there's all this commentary [about a work stoppage]," Bettman said. "At the end of the day, if we can do 2020, we will. If for a variety of reasons, including the building not being done, we'll go to 2021."
Bettman said the vote would come in December to allow Seattle to get moving on the arena renovation and also give current NHL teams ample time to prepare for an expansion draft. He reiterated the same expansion draft rules as 2017 would apply and the Golden Knights would not be subject to losing any players.
In addition to Durkan, billionaire lead investor David Bonderman, Hollywood producer and longtime hockey fan Jerry Bruckheimer, and bid president and CEO Tod Leiweke were part of the two-and-a-half-hour pitch to the NHL's 10 most powerful owners.
Leiweke did not want to be presumptuous about Seattle's chances, but felt confident about the proceedings.
"Our job wasn't to read the tea leaves today. Our job was to come in and tell our story," Leiweke said. "Ultimately, I think, what always carries the day is the 32,000 depositors and the fans who believed in this so early on. We felt really good. I think Seattle has put its best foot forward and now we'll let the cards fall where they will."
They are falling Seattle's way. NHL hockey will be played in the shadow of the Space Needle. It's just a matter of when.
"Everything seems to be on track," Bettman said. "The presentation was excellent, the application's excellent, and then [the] closer we get, the better sense we'll have as to the variables that need to be accomplished, particularly the construction."
Contact Frank Seravalli on Twitter: @frank_seravalli​