Seguin, Stars closing on extension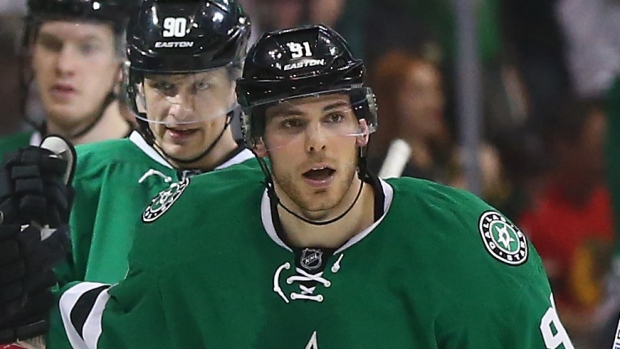 After opening contract talks last week, the Dallas Stars appear to be closing on an extension for centre Tyler Seguin.
According to TSN Hockey Insider Darren Dreger, there's still work to be done, but sources indicate a deal is getting close.
Seguin expressed his disappointment in August that talks between the two sides had gone quiet after trading numbers early in the off-season. The team then re-opened contract talks last week, according to The Athletic.
Dallas Stars general manager Jim Nill said in July he hoped to have Seguin signed before the first game of the regular season.
Seguin, 26, scored a career-high 40 goals last season and added 38 assists to post his highest point total since the 2013-14 season, his first in Dallas.
Sean Shapiro of The Athletic wrote in July that Seguin's contract could match whatever John Tavares signed for. Tavares joined the Toronto Maple Leafs on July 1 for average annual value of $11 million. Jamie Benn is currently the Stars' highest-paid player, carrying a cap hit of $9.5 million through the 2024-25 season.
Seguin is currently slated to carry a $5.75 million cap hit in the final season of the six-year contract he signed with the Boston Bruins in 2012.
Acquired from Boston in the summer of 2013, Seguin has topped the 30-goal mark in four of five seasons since joining the Stars and has yet to fall short of 70 points.