Sens reach 3-year, $9.3M deal with Pageau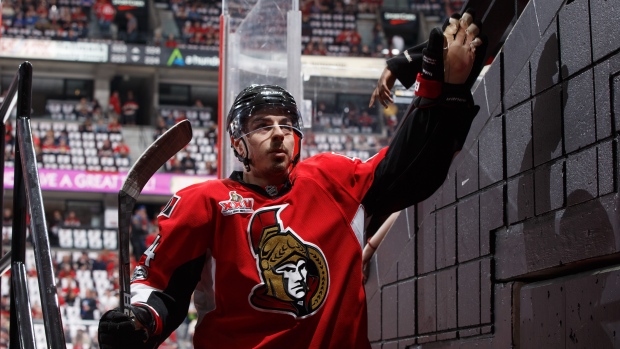 Jean-Gabriel Pageau has agreed to a three-year, $9.3 million contract with the Ottawa Senators, avoiding arbitration.
Pageau will carry an annual cap hit of $3.1 million. His arbitration hearing had been set for July 28.
The 24-year-old scored 12 goals and added 21 assists in 82 games last season and had one of the more memorable performances in recent playoff history in Game 2 of the second round against the New York Rangers, scoring four goals – including the winner in overtime – in a 6-5 Sens victory.
Pageau helped lead the surprising Ottawa Senators to their best season since they reached the Stanley Cup Final in the 2006-07 season.
The talented centre is coming off a two-year, $1.8 million contract he signed back in June of 2015. He will make $2.6 million in the first year, $3.3 million in the second and $3.4 million in the final year of the contract.
Pageau will be an unrestricted free agent when the deal expires in 2020.
He was selected in the fourth round with pick No. 96 by Ottawa in 2011 and made his debut with the Senators in 2013.
Pageau owns 45 goals and 101 points in 251 games over the past five season.