Senators remove 1,500 seats from arena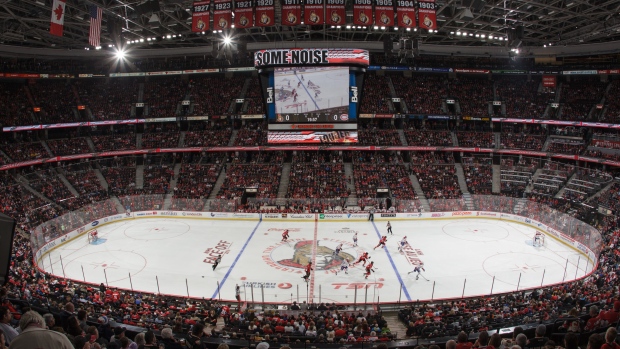 The Ottawa Senators have removed approximately 1,500 seats from the Canadian Tire Centre in order to drive demand in season ticket sales according to Brett Wallace. They have one of the lowest season ticket bases in the NHL.
The change will be seen at the top of both ends.
In 2016-17, the Sens sat at No. 21 overall in attendance, with an average of 16,744 per game. That was slightly down from their numbers a season before, ranking 17th at 18,084. The team also had close to 2,000 seats left empty for a second-round playoff game.
The Senators also renovated some of the banners hanging in their arena in an effort to "reflect the appropriate look and feel of those teams."
Ottawa is set to open the season at home against the Washington Capitals on Thursday, Oct. 5.