Sens let Cup champs off the mat in Game 4 loss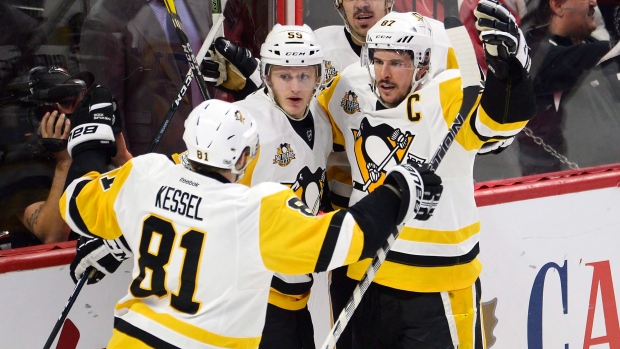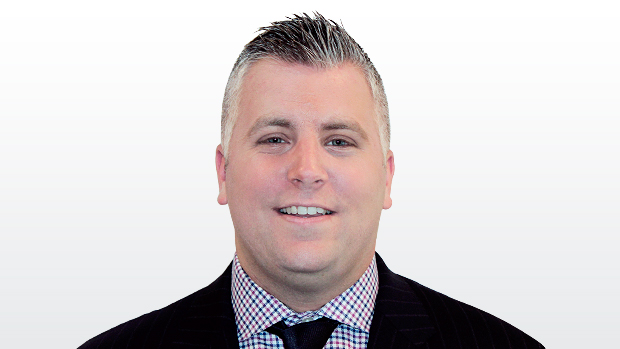 OTTAWA — If the demise of the defending Stanley Cup champions has been greatly exaggerated, the Ottawa Senators have themselves to blame.
They let them off the mat on Friday night, making this Eastern Conference final a toss-up.
Just when it seemed the Pittsburgh Penguins might have been running out of gas, playing their 204th game since the start of last season, they guaranteed Friday night there will at least be a 206th.
"You can't expect to come in here and play an average game and go up 3-1 in the series against Pittsburgh. It's just not going to happen," Clarke MacArthur said. "We had to have our best game and we fell short of that."
Instead, the Senators poked a sleeping giant in Pittsburgh's two-headed monster.
Sidney Crosby collected his first multi-point game since sustaining a concussion on May 1 and Evgeni Malkin saved his best night of the series for Game 4 as the Penguins matched their combined goal total from each of the first three games to down the Senators, 3-2, and even this best-of-seven battle at two games a piece.
Friday marked the first time the Penguins scored more than two goals since Game 4 of the second round against Washington, a skid of six games that fell just short of a franchise playoff record. They have life now.
"It starts with our captain," Penguins coach Mike Sullivan said. "I thought he had one of his best games tonight. But it doesn't just stop with Sid. It goes down the bench."
Sullivan's bold move to go with Matt Murray over Marc-Andrey Fleury paid off in a big way. Instead of facing elimination on Sunday, the Penguins will have a chance to take the series lead for the first time.
Murray outdueled Craig Anderson - who allowed more than two goals for the first time in five games - to make 24 timely saves in his first start since April 6. The Penguins are now a sparking 12-2 under head coach Mike Sullivan following a loss in the playoffs.
"It's always a big boost when your coach has the confidence in you to play a game like this, especially after so long," Murray said. "It's not easy. All I can really do is kind of jump in and try not to think about it. Just try and play with the flow of the game and kind of let yourself get lost in the game a little bit."
The Senators looked actually lost at times on Friday. If they "were just alive" as head coach Guy Boucher says they were in Game 3, the Sens simply weren't crisp in Game 4 - from Anderson through the power play. Any sustained offensive zone time seemed to be doomed by an errant pass, a puck hopping over a stick, or an offside sequence. Then Ottawa managed just three shots in three opportunities with the man-advantage, which is now mired in an 0-for-25 slump.
At one point, the cameras captured Erik Karlsson and Kyle Turris jawing on the bench.
"I think everybody's frustrated," Turris said. "We just weren't connecting."
MacArthur admitted Ottawa didn't deserve to win Game 4 but "at the same time, we know we're still OK here."
Game 4 was an opportunity missed nonetheless. That's probably what the Sens would have said if you told them before the series they'd limit this Penguins attack to just six goals in four games, yet head back to the Steel City all square.
"I mean, we deserved two games, and we got two games," Senators coach Guy Boucher said. "They deserved two games, and it's 2-2. That's how it is."
It's a best-of-three coin flip now. This series is as wide open as it gets.
Game 5 is on Sunday afternoon in Pittsburgh.
Boucher said the Penguins have "the most star power in the league" on Friday night. That should make them the logical favourite now - as the Vegas oddsmakers had the Pens, even trailing 2-1 in the series.
But this isn't just any circumstance. This Eastern Conference final has become a slugfest, a war of attrition. Pittsburgh lost yet another defenceman when Chad Ruhwedel sustained a first period concussion, according to Sullivan, on a hit from Bobby Ryan that made head contact.
"It's a hard series," MacArthur said. "The hits are getting vicious. There's big plays out there. You've got to be at your best."
If you're counting at home, that's Kris Letang, Justin Schultz, now Ruhwedel gone - and Trevor Daley is obviously not 100 per cent.
It's possible Schultz, who appeared to injure his right shoulder in Game 2, could return for Game 5. If not, the Penguins would presumably dress six left-shooting defencemen for Game 5 including 39-year-old Mark Streit.
At some point, you would have to think those losses amount to something significant.
Then again, if Friday night taught the Senators anything, it was just how hard the Penguins will be to knock off - no matter who is in the lineup. On a night the Penguins played with five defencemen yet again, they got goals from two of them.
"They're the defending Cup champs. We knew they were going to push," Turris said. "We didn't counter like we should have."
Contact Frank Seravalli on Twitter: @frank_seravalli