Sens put high price tag on Brassard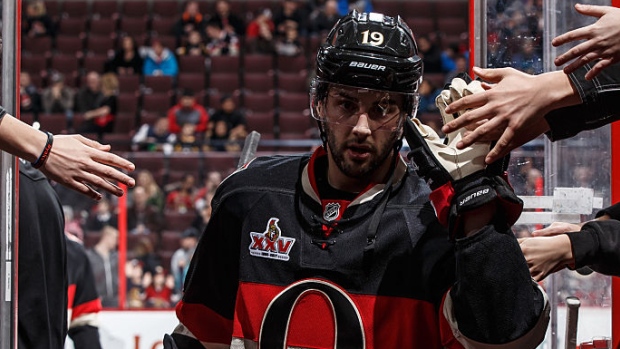 The Ottawa Senators are talking to teams about centre Derick Brassard, but TSN Hockey Insider Pierre LeBrun reports he won't come cheap.
According to LeBrun, the Senators are seeking a first-round pick, a top prospect and a third piece in any trade for the 30-year-old centre.
Brassard is under contract through next season at a $5 million cap hit, though his salary drops to $3.5 million in 2018-19.
He has 14 goals and 30 points in 52 games this season after posting 14 goals and 39 points in 81 games last season.
A former Columbus Blue Jacket and New York Ranger, Brassard has 155 goals and 412 points in 696 career games.
He also has 22 goals and 55 points in 78 career playoff games.