Seven NHL storylines to watch this week
Draft Week has quickly become Trade Week, and TSN Senior Hockey Reporter Frank Seravalli writes in his look at the biggest storylines to keep an eye on for each of the Canadian clubs.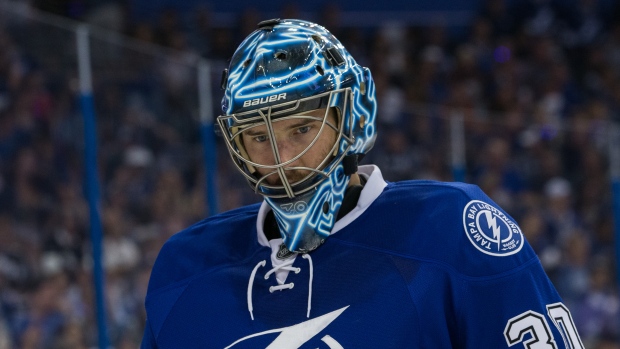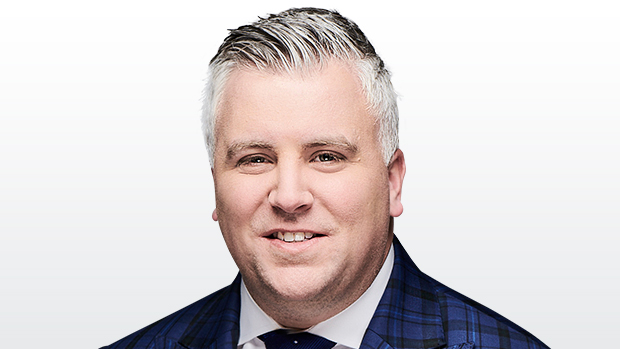 One of the busiest weeks on the NHL calendar is upon us.
Draft Week has quickly become Trade Week, with a flurry of activity surrounding this year's entry draft thanks to the likeliness of an expansion draft one year from now.
Here's a look at the biggest storylines this week for all seven Canadian clubs:
What does Frederik Andersen do for the Maple Leafs' rebuild?
The pieces are coming together in Toronto. On Monday, the Maple Leafs added their netminder for the foreseeable future in Andersen via a trade with the Ducks. They will likely check off another box with the addition of a franchise centre in Auston Matthews on Friday night.
To be sure, the Maple Leafs needed a long-term solution in net. Jonathan Bernier was not going to be the answer. But it is also fair to wonder whether Toronto hammered out a five-year deal with Andersen to help legitimize a play for Steven Stamkos.
The Maple Leafs will make a strong push for Stamkos should he hit the market on July 1. Adding Andersen leaves one less question for Stamkos and his camp to ask about the construction of the Maple Leafs. The competitiveness of the team - or how quickly the Maple Leafs can be playoff-bound - has to be one of the biggest issues for Stamkos since he'd be leaving a team that was one win away from a second straight trip to the Stanley Cup final.
Maple Leafs GM Lou Lamoriello said at the start of last season that Toronto has a "five-year plan that changes every day."
Rather quickly, the foundation is forming. The pillars are being put into place: Andersen in goal; Matthews down the middle; Morgan Rielly on the blueline; Mitch Marner and William Nylander on the wing; Mike Babcock steering the ship. It started with ping-pong balls and winning the lottery, but there is suddenly a lot less to wonder about now with the rebuild, something that has to catch the eye of any potential addition - Stamkos included.
With Andersen off the board, will the Flames turn their attention to Ben Bishop?
Some believe Andersen was the Calgary Flames' No. 1 target in goal, ahead of both Marc-Andre Fleury and Bishop in GM Brad Treliving's ultimate pecking order. TSN colleague Pierre LeBrun reported Monday the Flames made a hard push for Andersen before he was dealt to Toronto.
Now what?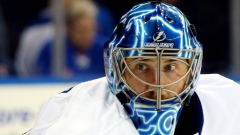 Treliving is likely to circle back to Tampa Bay to inquire about Bishop now. Andrei Vasilevskiy's impressive Eastern Conference final and a looming expansion draft might be enough to draw Bishop out of Tampa Bay. Treliving has also reportedly asked Pittsburgh about the availability of Fleury. Keep in mind, though: unlike Fleury, who is under contract for three more years, Bishop would not need to be protected by Tampa Bay in a 2017 expansion draft since his contract expires after next season.
Trading Bishop now, while his value is highest, would free up a much-needed $5 million in cap space for Tampa Bay, an amount that could change the dynamic of the Steven Stamkos negotiations. It would also provide a clearer window for general manager Steve Yzerman into his team's cap future with extensions needed for Victor Hedman, Nikita Kucherov, Tyler Johnson, Alex Killorn and Ondrej Palat.
Any speculation about Bishop to Calgary is just that for the moment. Bishop's agent said Tuesday that Bishop has not been approached by the Lightning about waiving his no-move clause.
If a deal for Bishop or Fleury doesn't happen, Calgary will have to look elsewhere. The Flames were the only NHL team with a save percentage under .900 last season. James Reimer is the premiere free-agent goaltender on the market this summer, but if he was Calgary's top target, they likely would've ponied up the fourth-round pick required to get him last February.
Can the Oilers find a top-four defenceman?
Despite the rhetoric from Avalanche GM Joe Sakic, there is belief the Oilers have not given up on the possibility of prying Tyson Barrie out of Colorado. Barrie, a 24-year-old restricted free agent, is exactly what the Oilers need in a right-shooting, puck-moving blueliner.
Sakic told the Denver Post last week "either way [Barrie] will be here" when the season opens in October, whether through arbitration or a new long-term deal, but he also said the same thing last summer when talking about Ryan O'Reilly. Sakic said on June 18, 2015 that O'Reilly was the team's "first priority" and the goal was to get a long-term deal done before the start of training camp. O'Reilly was traded to Buffalo eight days later, on the eve of the draft.
Barrie is represented by Newport Sports, the same management group that represents O'Reilly. They've heard this before.
Outside of Barrie, the options for an impact, right-shooting defenceman begin to dwindle. Sami Vatanen re-signed for $19.5 million in Anaheim, taking him off the market. Jason Demers is reportedly asking for $5.5 million, a price likely too rich for Edmonton's blood.
The official announcement of an NHL expansion team in Las Vegas will only increase the value of Edmonton's No. 4 overall pick. It is one less player the Oilers (or any other team) would have to worry about protecting in an expansion draft. The Oilers are reportedly enamored with London Knights winger Matthew Tkachuk and will likely take him if they hold onto the pick.
A perfect scenario for Edmonton would involve drafting Tkachuk and trading one of their $6- million forwards (Ryan Nugent-Hopkins?) for Barrie. The issue is that the only way the Avalanche will likely bite - and fill the void created by O'Reilly and Paul Stastny - is if they make another significant acquisition on defence in a separate hockey trade.
What does Marc Bergevin have up his sleeve?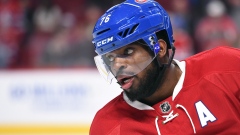 Bergevin plays his cards close to the vest, but many believe the Habs' GM would like to quietly overhaul his roster this summer. Not everyone in the organization believes Carey Price's return to the crease in October will be the magic cure-all.
All eyes are on P.K. Subban - at least for the next 10 days until his no-trade clause kicks in on July 1. If Bergevin has any designs on wiggling out of the six years and $58 million remaining on Subban's deal, he will never have more flexibility than he does this month. The Oilers are among the dozen or more teams who would be phoning about Subban's availability. Whether or not Subban is actually in play remains unclear; some GMs are of the belief that Subban is not available, while others swear that he can be had.
Up front, Montreal could use help on the right side, particularly in a winger with size. Loui Eriksson would be the perfect fit, but the hated Bruins may not have made their best offer yet to keep the 30-goal scorer.
Should the Canucks trade down a few slots to fill a key positional need?
Barring any unforeseen circumstances, one of Tkachuk or Cape Breton Screaming Eagles winger Pierre-Luc Dubois will be available for Vancouver with the No. 5 overall pick on Friday night.
Does either of those left wingers, who pack a scoring punch, fill the Canucks' biggest need at the moment? Vancouver desperately needs a replacement for Henrik Sedin in the pipeline. Jim Benning might be able to accomplish that by trading down to the No. 9 or 10 overall position, where Logan Brown, Tyson Jost or Clayton Keller could still be available.
Trading down with a team like Montreal, who reportedly covets Dubois, would conceivably also replenish the second-round pick that the Canucks dealt to Florida in the Erik Gudbranson trade earlier this month. That'd be a win-win move for Benning. The only wonder is if the pull for immediate help from Tkachuk or Dubois is too much for the Canucks to resist.
Would either the Jets or Mark Scheifele say no to an eight-year, $48 million deal?
The Winnipeg Jets seem to have perhaps the least cooking of all seven Canadian teams at the moment. There is little to no chance that the Jets trade away the No. 2 overall pick and the right to select Finnish sniper Patrik Laine. Jumping up to the second pick was easily Winnipeg's biggest win of the season.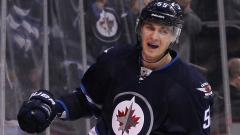 Most of the intrigue lies in how the Jets will handle negotiations with restricted free agents Jacob Trouba and Scheifele. While much of the chatter centers on a potentially contentious negotiation with Trouba, it is likely that Scheifele will end up being the more expensive signing of the two. Scheifele, 23, is coming off an impressive 29-goal season in which he racked up 61 points.
In order to keep all of their young players together, the Jets will need to plan for the future with a few longer-term deals to provide cost certainty. A $6 million cap hit for Scheifele might hurt a bit next season, but it could be a bargain down the line - particularly eating up a few unrestricted free agency years - if he becomes a consistent producer in the 80-point neighbourhood. For Scheifele, it'd be difficult to turn down that kind of security.
Both players are susceptible to offer sheets from other clubs beginning next Monday, but there isn't likely to be an offer there that the Jets would not match. In fact, an offer sheet may just do the negotiating for GM Kevin Cheveldayoff.
The negotiation is a little trickier for Trouba. Is he closer to the rookie phenom who dazzled in 2013-14? Or is he closer to the player we saw over the past two seasons? Either way, he logs more than 20 minutes per night in the Central Division. The only issue is that the Jets are heavy on the right side of the blueline. A trade would allow the Jets to deal from a position of strength, making Trouba a valuable commodity on the market, but they only seem to be interested if they can get a young defenceman back of equal value. That will be hard to do, keeping the likelihood of a trade rather low unless negotiations get out of hand.
Will Pierre Dorion make a splash before his first draft as an NHL general manager?
All signs point to no at the moment. Dorion said this week that if he was a gambling man, he would bet on the Senators hanging onto the No. 12 overall pick. He feels they can get an impact player in that slot.
Dorion also does not seem to be on the same quest as his predecessor Bryan Murray to add a top-six forward to the group. The Senators had the league's ninth most productive offence last season. Dorion said he believes they have nine different scorers who could potentially hit 20 goals next year. That is a hefty number.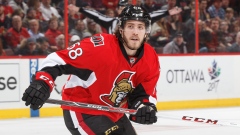 The Senators are not likely to be moving restricted free agent Mike Hoffman, who responded to a disappointing $2 million arbitration award with a 29-goal season. Hoffman could well double his salary.
That turns the focus to defence. Negotiations will begin in earnest with Cody Ceci soon on a new deal. Erik Karlsson, Dion Phaneuf, Ceci and Marc Methot are a solid four to start. Patrick Wiercioch may not be qualified at $2.7 million, potentially making him an unrestricted free agent on July 1 if a trade partner isn't found. That leaves Ottawa in search of a depth pairing defenceman over the next couple weeks.
Contact Frank Seravalli on Twitter: @frank_seravalli