Oilers lead with five assets on TSN Trade Bait list
Could the Edmonton Oilers be making major changes this summer? The team leads TSN Hockey's Trade Bait list with five assets on the board, including the fourth-overall pick in Friday's NHL Draft.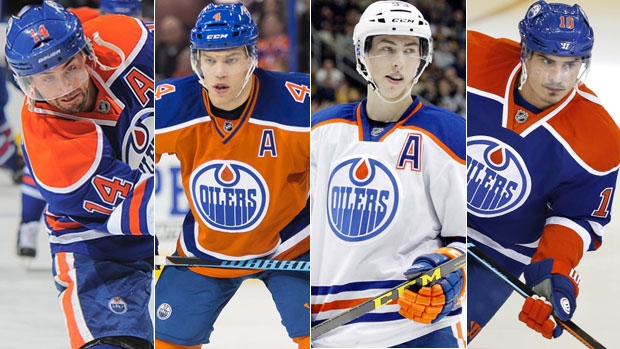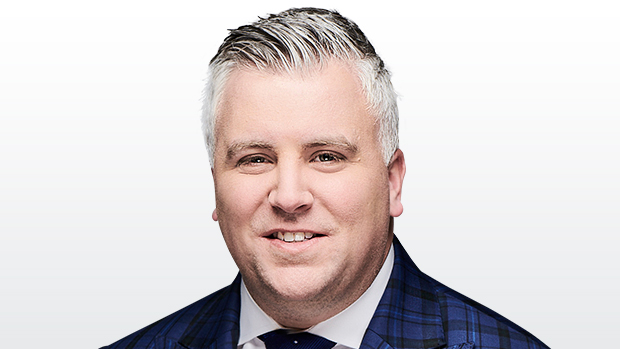 St. Louis Blues defenceman Kevin Shattenkirk has vaulted to the top of TSN's latest Trade Bait list, amid one of the busiest weeks of the season.
The Blues would prefer to re-sign Shattenkirk, 27, to a long-term deal. But with salary cap constraints and one year at $4.25 million separating Shattenkirk from free agency, it's likely that he relocates East while Alex Pietrangelo anchors St. Louis' top pair on the right side.
The suburban New York City native is intrigued by the bright lights of a larger East Coast market. The Boston Bruins are among the teams reportedly interested in Shattenkirk. He is intimately familiar with Beantown, having assisted on Boston University's National Championship-winning goal in 2009.
A handful of other intriguing names have joined the list: Anaheim's Cam Fowler, New Jersey's Damon Severson, Columbus' Sergei Bobrovsky, Toronto's Tyler Bozak and the Rangers' Derek Stepan.
The list is anchored by Montreal Canadiens defenceman P.K. Subban solely because the no-trade clause in his contract does not kick in until July 1, leaving GM Marc Bergevin with 10 days to consider getting out from the remaining six years on Subban's deal. At $9 million, Subban will singlehandedly eat up 12 per cent of the $73 million salary cap next season for Montreal.
Speaking of contracts, Pavel Datsyuk's deal will be traded by the Detroit Red Wings before July 1. It's just a matter of which team is the taker and the beneficiary of prospects and/or picks.
Ryan Nugent-Hopkins was the previous No. 1 on the TSN Trade Bait board in early June.
No one is quite sure what Oilers GM Peter Chiarelli will do to reshape his core, but the odds still lie on the jettisoning of one of Edmonton's $6-million forwards: Nugent-Hopkins, Taylor Hall or Jordan Eberle. All three made the Trade Bait list, along with 2012 No. overall 1 pick Nail Yakupov.
We know the Oilers' No. 4 overall pick is in play, but the same could truly be said of most any pick after the Jets are expected to take Patrik Laine at No. 2. The Blue Jackets, Oilers, Canucks and Flames could all be swayed to trade down. Buffalo Sabres GM Tim Murray said Tuesday he would trade the No. 8 overall pick in the right deal, as well.
"Because of the pack of players and the depth of depth in this draft, you could get the same quality player at eight or nine as you could at six," Flames president Brian Burke said on TSN on Wednesday. "We would consider moving down. If that same logic has occurred to us, it's probably occurred to the teams picking at eight and nine. So they probably don't give us much value to move up, but we'll look at it."
Here is TSN's full Top 30 Trade Bait list:

Off-season Trade Bait - Potentially on the move
| PLAYER | POS | AGE | GP | G | PTS | Contract |
| --- | --- | --- | --- | --- | --- | --- |
| 1. Kevin Shattenkirk, Stl | RD | 27 | 72 | 14 | 44 | 1 x $4.25 M |
| 2. Pavel Datsyuk, Det | - | - | - | - | - | 1 x $7.5 M |
| 3. Clb 3rd overall pick | - | - | - | - | - | - |
| 4. Edm 4th overall pick | - | - | - | - | - | - |
| 5. Van 5th overall pick | - | - | - | - | - | - |
| 6. Cal 6th overall pick | - | - | - | - | - | - |
| 7. Ryan Nugent-Hopkins, Edm | C | 23 | 55 | 12 | 34 | 5 x $6 M |
| 8. Ben Bishop, Tbl | G | 29 | 61 | 2.06 | 0.926 | 1 x $5.95 M |
| 9. Tyson Barrie, Col | RD | 24 | 78 | 13 | 49 | RFA |
| 10. Cam Fowler, Ana | LD | 24 | 69 | 5 | 28 | 2 x $4 M |
| 11. Mikael Granlund, Min | C | 24 | 82 | 13 | 44 | 1 x $3 M |
| 12. Scott Hartnell, Clb | LW | 34 | 79 | 23 | 49 | 3 x $4.75 M |
| 13. Rick Nash, NYR | LW | 32 | 60 | 15 | 36 | 2 x $7.8 M |
| 14. Marc-Andre Fleury, Pit | G | 31 | 58 | 2.29 | 0.921 | 3 x $5.75 M |
| 15. Jordan Eberle, Edm | RW | 26 | 69 | 25 | 47 | 3 x $6 M |
| 16. Jonas Brodin, Min | LD | 22 | 68 | 2 | 7 | 5 x $4.17 M |
| 17. Jack Johnson, Clb | LD | 29 | 60 | 6 | 14 | 2 x $4.36 M |
| 18. Jimmy Howard, Det | G | 32 | 37 | 2.8 | 0.906 | 3 x $5.3 M |
| 19. Damon Severson, NJD | RD | 21 | 71 | 1 | 21 | 1 x $606 K |
| 20. Jacob Trouba, Wpg | RD | 22 | 81 | 6 | 21 | RFA |
| 21. Hampus Lindholm, Ana | LD | 22 | 80 | 10 | 28 | RFA |
| 22. Nail Yakupov, Edm | RW | 22 | 60 | 8 | 23 | 1 x $2.5 M |
| 23. Derek Stepan, NYR | C | 26 | 72 | 22 | 53 | 5 x $6.5 M |
| 24. Matt Dumba, Min | RD | 21 | 81 | 10 | 26 | RFA |
| 25. Taylor Hall, Edm | LW | 24 | 82 | 26 | 65 | 4 x $6 M |
| 26. Sergei Bobrovsky, Clb | G | 27 | 37 | 2.75 | 0.908 | 3 x $7.43 M |
| 27. Patrick Wiercioch, Ott | LD | 25 | 52 | 0 | 5 | RFA |
| 28. Tyler Bozak, Tor | C | 30 | 57 | 12 | 35 | 2 x $4.2 M |
| 29. Dustin Brown, LAK | RW | 31 | 82 | 11 | 28 | 6 x $5.88 M |
| 30. P.K. Subban, Mtl | RD | 27 | 68 | 6 | 51 | 6 x $9 M |