Sherman anticipates QB battle at Als training camp next season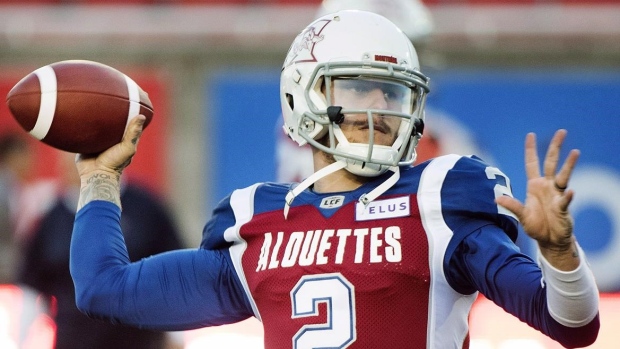 Montreal Alouettes head coach Mike Sherman said he anticipates competition for the starting quarterback role in training camp next spring, adding he feels it is a position of strength.
Former NFLer and Heisman Trophy-winner Johnny Manziel got the majority of playing time late in the season this year, with Antonio Pipkin also seeing time behind centre.
Manziel played in eight games his rookie season in the CFL, finishing 106-165 for 1,290 yards and five touchdowns to seven interceptions. The 25-year-old also ran for 215 yards for the Als this season.
Pipkin played in six games for the Alouettes this season, finishing 78-131 for 1,120 yards and three touchdowns to eight interceptions while adding 252 rushing yards and eight rushing touchdowns.