Signing Kucherov is just one hurdle for Lightning
The Tampa Bay Lightning have their core group intact with restricted free agent Nikita Kucherov signing on Tuesday. What happens with the Lightning in the long-term, as TSN Hockey Insider Bob McKenzie writes, is rather complex.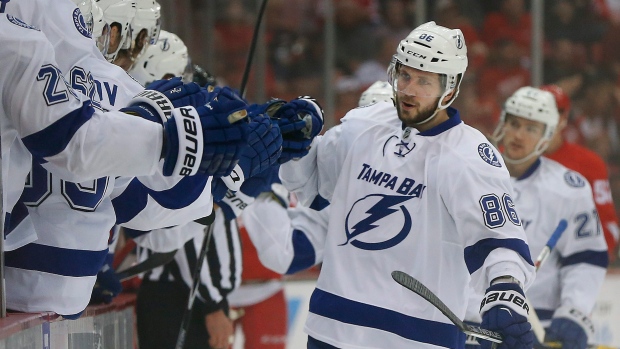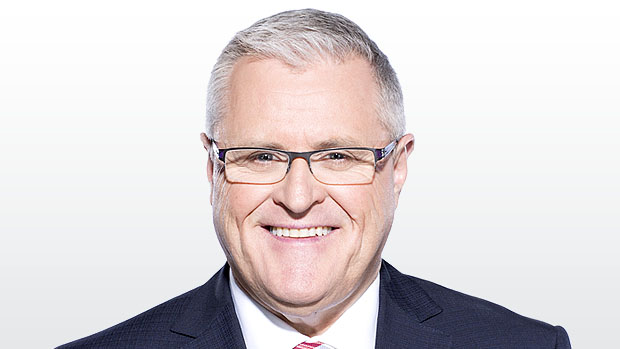 Slowly but surely, the NHL's restricted free agents are coming home to roost.
The Arizona Coyotes got Tobias Rieder signed last week; Calgary locked up Johnny Gaudreau on Monday and Tampa Bay welcomed Nikita Kucherov back into the fold.
Kucherov inked a three-year, $14.3 million deal with the Bolts on Tuesday.
Kucherov started making his way back from Russia to the U.S yesterday in anticipation of signing a bridge deal - that is, two or three years instead of the six, seven or eight-year deal a player of his stature might normally get coming out of entry level.
But if Kucherov wanted to get the more than $6 million per year he would normally be entitled to on a long-term deal, it wasn't going to be with the salary cap-crunched Lightning, who (without Kucherov signed) have less than $6 million in available salary cap space - unless of course, the Bolts were able to move a contract or two in trade.
But the pre-season is not an ideal time to be dealing contracts, so there's really no choice for Kucherov to take anything but the three-year bridge deal. The betting was his AAV would be a "high-end" bridge, maybe somewhere between $4.5 million and $5 million, an extraordinary bargain for Tampa considering this is a player who is coming off a 30-goal, 66-point season and has an incredible 22 goals in 45 career playoff games.
Not many players coming off their entry-level deal have playoff numbers like that, as well as two straight seasons of 60-plus points and 29 and 30 goals.
A two-year bridge deal would have permited Kucherov to sign a long-term extension in one year, but Lightning general manager Steve Yzerman is going to have a gaggle of contract issues next summer when Ondrej Palat, Jonathan Drouin and Tyler Johnson all become restricted free agents. With the completion of a two-year bridge, Kucherov would have salary arbitration rights but would still be two years away from unrestricted free agency.
A three-year bridge deal makes more sense. It allows Kucherov to do a long-term deal with the Lightning in two years. But if he, or the Bolts, didn't opt to do that, Kucherov could play the three years and effectively walk himself into free agency. Upon expiry of a three-year deal, Kucherov, of course, would have salary arbitration but would only be one year away from unrestricted free agency.
The downside of a bridge deal is that Kucherov is likely earning as much as $1.5 million per year less than he's worth, but the upside is when the three-year deal expires, as long as he has continued to score goals and points, he has a double-barreled shotgun of leverage with salary arbitration and being one year away from free agency.
Whatever "bridge discount" Kucherov is taking now, he could potentially earn all of it back, and then some, when he signs a long-term, mega-deal at age 26 or 27. And he would still have some "security" in the form of a potential three-year deal now worth between $13 million and $15 million.
In the meantime, Yzerman has done a good job of being able to shoe-horn key players -- Victor Hedman, Steven Stamkos and Kucherov -- into that congested cap without having to perform radical surgery on his roster.
This season, though, he'll have to move some bodies -- perhaps Valtteri Filppula, amongst others -- to get the cap space required to sign Drouin, Palat and Johnson next summer, although an expiring contract for goalie Ben Bishop (if he's not traded first) will help, too.
The key for the Lightning, though, is the group that went to the Cup final two years ago and remains a Cup contender now is pretty much fully intact, or it will be when Kucherov signs.