Skate switch part of Price's rebound
The Montreal Canadiens' all-world goalie reverted to his old style of skates ahead of his return from a mystery lower-body injury, TSN Senior Hockey Reporter Frank Seravalli writes.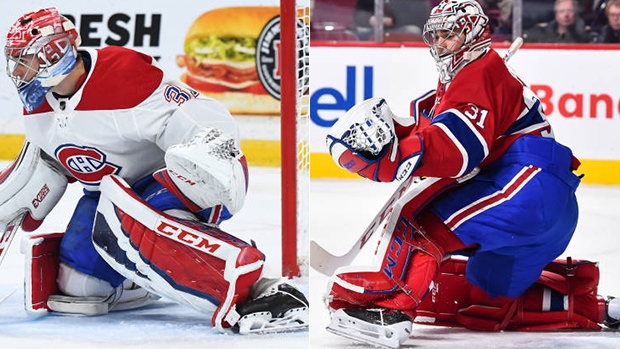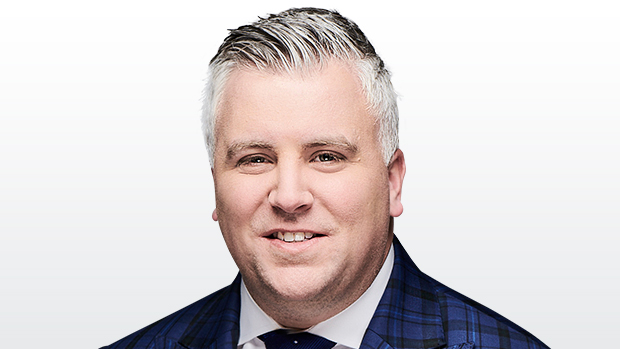 Twenty-three days between starts not only allowed Carey Price's mysterious lower-body injury to heal, but gave the Canadiens' all-world netminder time to reboot and retool his game.
The Habs clawed back into the Eastern Conference playoff picture while Price reverted to his old style of skates and cleaned up his "head trajectory," according to TSN's goaltending gurus Martin Biron and Jamie McLennan.
Gone were the lighter, Bauer player-style skates that Price wore in the beginning of the season, replaced by his usual Graf blade holder with a traditional cowling. The only constant was the same True Hockey boot, worn in both.
"They are a lot heavier, they are a lot bulkier, but they are familiar to him," Biron said. "He fights through screens, gets wide, looks around players, fights for rebounds. He was almost quitting on certain plays before – because maybe he knew he couldn't get to them with his skates. It may just be mental, but he seems much more confident that he can get to any puck. Sometimes, that's all it takes."
A change in skates may have also contributed to a noticeable change in posture for Price, McLennan said. Price worked diligently during his time out of the lineup with goaltending coach Stephane Waite.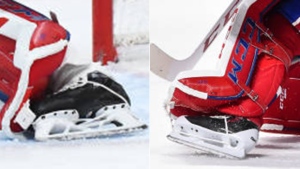 "He looks like the old Carey Price," McLennan said. "He is staying down on the puck again. He's at his best when he is almost hovering, crouched down. His body was coming up before when he moved side-to-side, or he would fall over or open up holes. He is fluid now. His head trajectory is the best in the world when he's consistent."
How different has Price been? The proof is in the standings.
Yes, the Habs were trending in the right direction before he returned, but Montreal has won all five of Price's starts since his return, including four in five nights, to pick up 10 points in a span from Saturday to Saturday.
Price has allowed one or fewer goals in four of his five starts since returning Nov. 25, good for a .962 save percentage. The sample size remains small, but Price's save percentage was nearly 10 per cent lower (.877) through his first 11 games of the season.
For perspective, Price has allowed six total goals in five games. Price would have to allow an average of six goals against per game over the next six games to equal his start to the season.
McLennan and Biron each bookmarked a specific example in Price's first two games that makes them believe it won't happen – moments that signalled to them the Vezina-quality Price of old was officially back.
For Biron, who was the Sabres' analyst on MSG Network for Price's re-emergence at the Bell Centre, it was that Price freely played the puck from behind his net.
"Twice against Buffalo, he went behind the net to stop the puck and hit the centre in the low slot with a laser-beam pass," Biron said. "It's a very risky pass in the middle not even a lot of defencemen like making. That was a good sign. He struggled to make plays with his defencemen before."
For McLennan, it was one save in particular against Nick Foligno and the Columbus Blue Jackets on Nov. 27.
"He moved left to right, his leg strength was there, his edge work was clean and he had the poise to make a difficult toe save," McLennan noted. "The Canadiens went back down the other end and scored quickly. I was thinking 'That's Carey Price.' It told me that if he did have any sort of lower-body injury, it wasn't bothering him."
The best way that McLennan explain the Price he sees now is a netminder who has rebooted like a restored iPhone.
"It was like he hit the reset button. There were a lot of moving parts that needed to calm down and rest," McLennan said. "He just looks clean now. He is fluid. He is at his best when there is an aura about him; he's in a bubble. You notice that immediately. He is rock solid."
Maybe the recommendation now would be to not try and make any drastic changes – equipment or otherwise – unless it is absolutely necessary. Some goaltenders, like Henrik Lundqvist for instance, can transition quickly to new equipment. Lundqvist was one of the first to change to the new style skates and he frequently swaps out his gear.
"It's nice to always be moving forward and trying to get better," Biron said. "Five years from now, you don't want to be a dinosaur. But I think Price is more of a traditionalist. I would say unless he is 100 per cent sure he can do it, why change? He's the best goalie in the world. Stick with what works."
Contact Frank Seravalli on Twitter: @frank_seravalli