Slumping Letestu: 'I feel the pressure'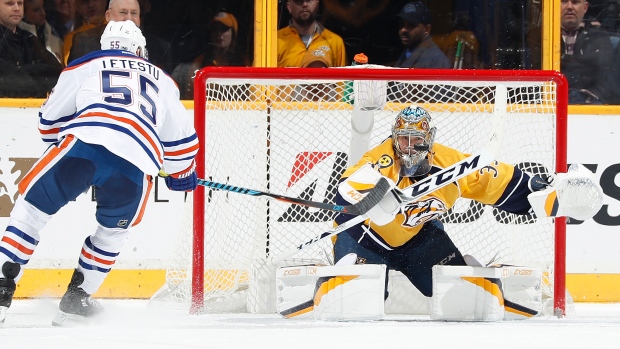 Mark Letestu excelled as a power play weapon for the Edmonton Oilers last season, scoring 11 of his 16 goals with the man advantage. He added four of six playoff goals on the power play, building a reputation with his one-timer.
This season, however, Letestu has gone quiet, both on the power play and at even strength. The Oilers winger scored back-to-back power play goals on Oct. 17 and Oct. 19, but has not found the back of the net since.
The 32-year-old owns only the two goals and one assist in 17 games this season, to make matters worse, he's a minus-8 and has seen his ice time declining.
"It's a rough patch right now, and it coincides with a lot of guys who are fighting it. I'm still getting the looks and shots, but they're not going in," Letestu told the Edmonton Sun. "I'm disappointed in myself. I set higher standards (after last year's 16 goals) and I'm behind them. I feel this team relies on people like me to help."
Letestu has gone 11 straight games without a goal and played a season-low 6:16 against the Washington Capitals on Sunday, failing to register a shot. He has played less than 10:05 in each of the team's previous four games.
The Elk Point, AB. native remains on the Oilers' top power play unit with Connor McDavid and Leon Draisaitl, but he's feeling the heat to produce amid his goal drought.
"I haven't got the one-timer off as much. I don't know if teams are keying on that, or the way they kill but it hasn't happened. Pretty early in the year," Letestu said. "I think the play will open up. I'm expected to contribute on the power play though and I take a lot of pride being out there. I'm sure there's lots of other guys who'd love to step into that spot.
"I feel the pressure."
The Oilers host the Vegas Golden Knights (10-5-1) on Tuesday.