Smith and Mason: Save-iours?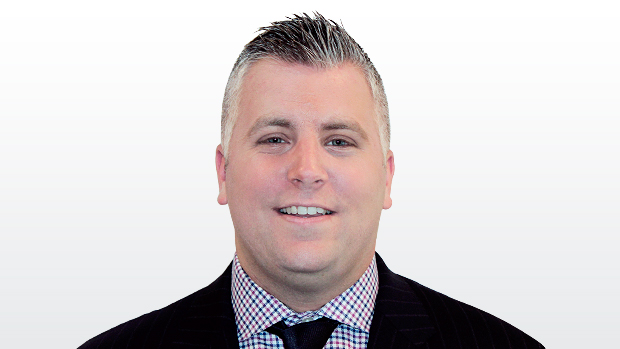 Mike Smith gulped.
Monday night's preseason debut at the Saddledome in Calgary marked the finish line of a three-month sprint since his June 17 trade from Arizona. Find a house. Settle four kids under the age of six in new schools in a new country. Learn the city. Meet new Flames teammates and coaches. And play to impress.
The result was not pretty: four goals allowed on 13 shots in a planned first-half outing against a mostly minor-league Oilers split-squad entry.
"I'd be lying if I said I wasn't nervous," Smith said Wednesday. "I wasn't nervous to the point that I didn't feel like myself, but I maybe tried to do a little bit too much. It was my first game since the first week of April. But that's what the preseason is for, right? It was a chance to get it out of my system."
Two nights later and two provinces over, it was Steve Mason's turn to do the same for the Winnipeg Jets at Bell MTS Place. Mason, too, faced the Oilers – also without Connor McDavid – and allowed three goals on his first 16 shots faced in a Jets sweater.
"First games are always difficult," Mason said Thursday. "New team, new organization – there's a feeling-out phase that goes on. I've felt pretty much at home right off the bat, but there's a lot to take in."
What Smith and Mason found is that the pressure is real – even in the preseason.
That's because the Flames and Jets are counting on their new netminders to be saviours.
Nowhere in the NHL will there be more of a magnifying glass on the crease than in Calgary and Winnipeg, because GMs Brad Treliving and Kevin Cheveldayoff have wagered two playoff-ready rosters on veterans with career save percentages lower than last season's league average (.914). They are big bets in a summer where Ben Bishop and Marc-Andre Fleury also changed teams.
These two cities have been tortured by a run of goalies who haven't held up their end of the bargain. The Jets have averaged 23rd in the NHL in save percentage since moving to Manitoba in 2011; the Flames have been 25th since Miikka Kiprusoff relinquished the starting role in 2012.
That means expectations are unquestionably high in these Canadian markets led by young stars.
"That's definitely evident in the locker room," Mason said of the expectations. "The guys realize the organization has put the team in a position to succeed. I think guys are sick and tired of talking about it and not doing it. It's time to start putting our money where our mouth is."
For Smith, the change in expectation – from Arizona to Alberta – is almost as drastic as the shock to his wardrobe after the ultimate career run of warm weather in Dallas, Tampa Bay and Phoenix.
"There is definitely a different buzz. These are Canadian-market expectations," Smith said. "You can feel it all over town. The special young players that came along have made a real impact and you can't help but be excited about. I want to come in and help push this thing forward."
The built-in pressure isn't overwhelming to either Smith or Mason because, well, they signed up for it. Mason, 29, inked a two-year, $8.2-million deal with the Jets on July 1. Yes, Smith, 35, was dealt for Chad Johnson, Brandon Hickey and a third-round pick – but he helped direct the move with a limited no-trade clause. His familiarity with Treliving and vice-president of hockey operations Don Maloney made for a soft landing spot.
"You never know if it's going to happen," Smith explained, "but when you give a list of teams, you have an idea of which teams needed goalies, the teams looking to upgrade that position."
Both Mason and Smith feel like their past career experiences have groomed them for this opportunity. Mason survived a complete career collapse in Columbus and bounced back in the goalie graveyard that is Philadelphia to leave the Flyers third all-time in wins behind Ron Hextall and Bernie Parent.
"Prior to coming to Philly, I knew it was a historically tough place to play, but I thoroughly enjoyed the experience," Mason said. "I thought it was an awesome spot for an athlete to play. That's the type of market I like to play in. It makes you want to live up expectations."
Mason admitted Philadelphia was a "complete reset for me," because he was "completely beat up and there wasn't much confidence left." He said his game has matured, is "more simplified" now, and he's better prepared to handle the "inevitable ups and downs" of a season.
So far, Mason said the adjustment has gone well. His wife, Brittany, and daughter Emma are settled in the 'Peg as she nears her first birthday. At the rink, Mason said he is still blown away by his first few optional practices in Winnipeg.
"The best players on this team are the hardest workers," Mason said. "We skated for a while, then after practice Blake Wheeler and Mark Scheifele and a handful of other guys stayed on the ice for an extra hour with Adam Oates doing skills work. That sets an example."
Asked to finish the sentence, Mason said this season will be a success if the Jets finally take the next step to get to the playoffs with a group of players growing to keep it going consistently to make it an annual event.
Similar to Mason, Smith experienced it all in Arizona – from a Western Conference final to 29th place – and he's ready for whatever comes next. He can't wait to put that first appearance, which may have given Flames fans a flashback to Brian Elliott's regular-season debut, in the rear-view mirror.
"At this age in my career, I'm up for anything out there, with the maturity level I've gained in this league," Smith said. "I look forward to the challenge."
Contact Frank Seravalli on Twitter: @frank_seravalli​