Snakebitten Kadri isn't discouraged
Maple Leafs centre goalless through eight games, but he's pleased with the way his line has controlled possession, Mark Masters writes.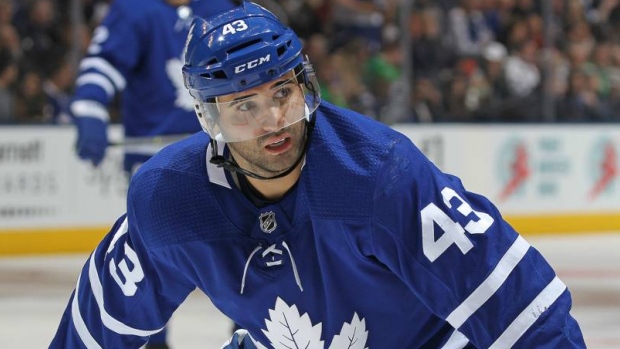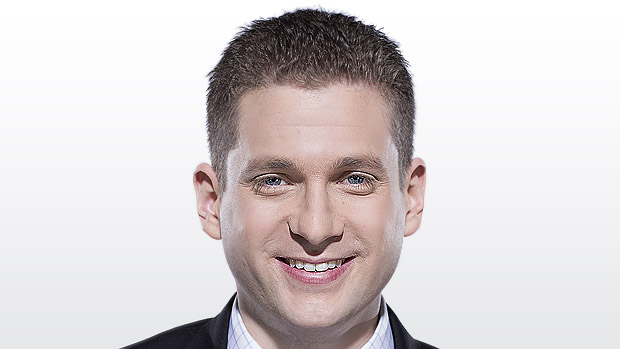 Nazem Kadri's goal drought went from bad to worse on Thursday night. With Frederik Andersen pulled for an extra attacker late in the third period, the snakebitten Maple Leafs centre could only watch as his errant pass found its way into the empty net to seal Toronto's loss against the Pittsburgh Penguins.
"I was pissed," said Kadri, who snapped his stick across the post after a second empty-net goal went in making it 3-0. "I was not happy. I had multiple opportunities to tie the game and it just wasn't falling for me. A bad break on that empty-net goal, essentially an own goal, so that's as bad as it's going to get."
Kadri fired a team-leading five shots on Matt Murray and the Leafs dominated possession (33-10 edge in even-strength shot attempts) when he was on the ice against Pittsburgh. Yet Kadri remains goalless through eight games this season and has just four assists, only one coming at even strength. He's only hit the scoresheet in two games with a pair of assists against Detroit and in the season opener against Montreal.
Surely, his frustration must be growing?
"It's really not," he insisted. "My line controlled a lot of the possession when we were out there. That's honestly, you know, motivating."
The underlying numbers back Kadri's claim. He's Toronto's top possession-driving forward (56 per cent Corsi For) so far despite rarely starting shifts in the offensive zone.
Kadri, who has scored 32 goals in consecutive seasons, is no stranger to dry spells. Last year, for example, he had one goal in a 20-game stretch midway through the season. But he's never faced something like this to start an NHL campaign.
Since becoming a full-time player in the league in the 2012-13 lockout-shortened season, he's never gone more than four games without scoring at the start of a year. In three of the six seasons he's actually struck in the first game.
"I'm less than half an inch away from having three or four of them," Kadri said, cheerfully referencing a couple posts hit in Detroit. "It's been (one) bad break after another, but I'm not the type of guy to get discouraged. You know, I'm pretty confident."
"I thought Naz had his best practice of the year here today," said coach Mike Babcock. "I thought he really skated and worked. I think that's important. I think you do it right every day and keep going about your business."
Kadri isn't superstitious and has no plans to change his routine.
"No, no, no. I don't care about any of that stuff," he reminded reporters. "I think over the years I've shown that mental toughness to be able to persevere. This is just a little adversity, which is fine with me."
Kadri's seemingly unshakeable confidence has served him well in this market since he was taken seventh overall by Brian Burke and company back in 2009. It's no surprise that the 28-year-old is putting a positive spin on his current predicament.
"It's a long season," he noted. "It's 82 games, it's tough to go without a stretch where things are a little dry and I'd much rather get it out of the way earlier than later."
Lines at Friday's Leafs practice:
Hyman-Tavares-Marner
Marleau-Matthews-Kapanen
Lindholm-Kadri-Brown
Johnsson-Gauthier-Leivo
Ennis
Rielly-Hainsey
Gardiner-Zaitsev
Dermott-Ozhiganov
Marincin-Holl
Andersen
Sparks