Snapshot: Penguins open the season on top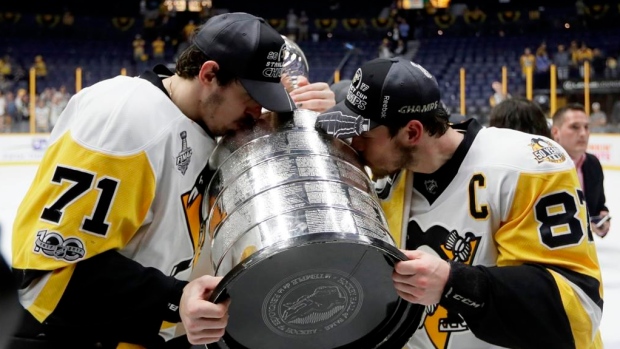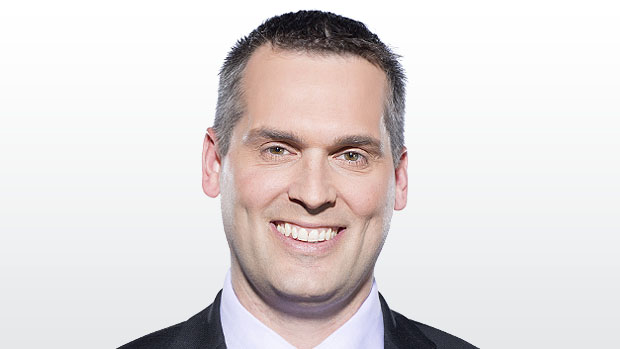 The defending-champion Pittsburgh Penguins open on top in the preseason edition of Snapshot.
The Toronto Maple Leafs and Edmonton Oilers are the top Canadian teams.
(Snapshot is a continuation of the analytically-based Power Rankings that I've been doing on TSN for many years. They are generated using statistics and individual player grades, which allows for ranking flexibility based on player availability due to injuries, suspensions, coaching decisions etc.)
Some teams that my model tends to like: Toronto, Winnipeg, Carolina and Philadelphia.
Some teams that my model does not like so much, right now: Anaheim, Ottawa, St. Louis – injuries come into play here.
My preseason picks:
Eastern Conference Final:
Pittsburgh over Toronto
Western Conference Final
Edmonton over Nashville
Final
Pittsburgh over Edmonton
Also, some over/unders that I like on team point totals this year:
Pittsburgh Penguins over 105
Anaheim Ducks under 104.5
St. Louis Blues under 95.5
Winnipeg Jets over 92.5
Carolina Hurricanes over 92.5
Ottawa Senators under 91.5
Philadelphia Flyers over 90.5
Buffalo Sabres under 87.5

Lines via www.sportsinteraction.com

1. PITTSBURGH PENGUINS
THIS WEEK: 1 LAST WEEK: -
GF: 3.39 GA: 2.79 SA CF%: 50.5
NET PP/60: +7.54 NET PK/60: -6.81
It seems outrageous to have a back-to-back champ ranked on top again, in a salary cap era which so often forces teams to break up, but the Penguins are well-equipped to defend their title. Depth could be better and they don't have the luxury of two starting-calibre goaltenders, but Pittsburgh is the team that the rest are chasing.
Key Injuries: None.
2. WASHINGTON CAPITALS
THIS WEEK: 2 LAST WEEK: -
GF: 3.18 GA: 2.16 SA CF%: 53.0
NET PP/60: +8.10 NET PK/60: -4.78
The Capitals' depth got thinned out significantly in the offseason and that could pose some challenges and they will need Jakub Vrana and Andre Burakovsky to take on bigger scoring roles. The blueline has also undergone a shuffle, with Kevin Shattenkirk, Karl Alzner and Nate Schmidt all gone from last year's club, creating opportunities for prospects like Christian Djoos and Madison Bowey to possibly play significant roles this season.
Key Injuries: None.
3. MINNESOTA WILD
THIS WEEK: 3 LAST WEEK: -
GF: 3.21 GA: 2.51 SA CF%: 50.4
NET PP/60: +6.74 NET PK/60: -5.34
Going into last season, the Wild looked like an old team that wasn't really going anywhere, but they're more of a team in transition, still led by veterans like Ryan Suter, Mikko Koivu and Eric Staal, but getting bigger contributions from the likes of Nino Niederreiter, Mikael Granlund, Charlie Coyle and Matt Dumba. They don't have a superstar, but a lot of really good players, and a coach who churns out 100-point seasons. Now, if they return to the postseason, they have to avoid getting blanked by a hot goaltender.
Key Injuries: None.
4. NASHVILLE PREDATORS
THIS WEEK: 4 LAST WEEK: -
GF: 2.90 GA: 2.68 SA CF%: 51.2
NET PP/60: +5.95 NET PK/60: -5.40
Last year's finalists do start the season missing one of their vaunted top-four defencemen, and Mike Fisher retired, but the Predators brought in veterans Scott Hartnell, Nick Bonino, and Alexei Emelin, and have a young winger like Kevin Fiala, who could take the next step in his development. The core (ie. Roman Josi, P.K. Subban, Mattias Ekholm, Filip Forsberg, Viktor Arvidsson, Ryan Johansen) is what drives Nashville's strong ranking.
Key Injuries: D Ryan Ellis (knee).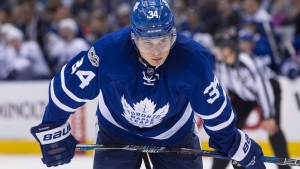 5. TORONTO MAPLE LEAFS
THIS WEEK: 5 LAST WEEK: -
GF: 3.05 GA: 2.85 SA CF%: 51.1
NET PP/60: +7.86 NET PK/60: -5.01
This might seem a tad high for a team that lost out in the first round last year, and there is certainly some risk that the Maple Leafs' young stars don't simply continue on an upward trend, or that the team doesn't stay as healthy as they were last season, but they run three scoring lines and even if veterans Patrick Marleau and Ron Hainsey are on the downside of their careers, they can help this team now.
Key Injuries: None.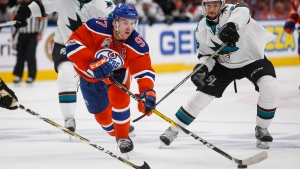 6. EDMONTON OILERS
THIS WEEK: 6 LAST WEEK: -
GF: 2.96 GA: 2.52 SA CF%: 50.7
NET PP/60: +7.57 NET PK/60: -6.13
Can Connor McDavid drag this team to a Stanley Cup Final? They don't appear to be a better team than the one that lost in the second round last season, but if newcomers Ryan Strome, Jussi Jokinen and rookie Kailer Yamamoto can all contribute then Edmonton has as good a shot as any team in the West – these are the benefits of having the best player in the world, just give him something to work with. Edmonton's ranking would also likely be higher if not for the absence of D Andrej Sekera, who was injured in the playoffs and could miss the first couple of months.
Key Injuries: D Andrej Sekera (knee).
7. TAMPA BAY LIGHTNING
THIS WEEK: 7 LAST WEEK: -
GF: 2.80 GA: 2.73 SA CF%: 50.8
NET PP/60: +7.32 NET PK/60: -6.12
Expectations are sky-high for the Lightning this season because they have a healthy Steven Stamkos and have bolstered their defence with the addition of Mikhail Sergachev, the promising young blueliner acquired in the Jonathan Drouin trade. They also brought in Dan Girardi, which will be interesting to watch, given how his role was steadily declining in New York, but Tampa Bay is led by elite talent (Stamkos, Nikita Kucherov, Victor Hedman) in their prime years.
Key Injuries: None.
8. CHICAGO BLACKHAWKS
THIS WEEK: 8 LAST WEEK: -
GF: 2.93 GA: 2.59 SA CF%: 50.9
NET PP/60: +5.01 NET PK/60: -8.41
It's entirely possible that last season's first-round sweep against Nashville marks a real downward spiral for a franchise that has won three Stanley Cups since 2009-2010, but they didn't stand pat, bringing back Brandon Saad from Columbus, Patrick Sharp from Dallas, and adding undersized rookie sniper Alex DeBrincat to a remodeled forward group. Moving Niklas Hjalmarsson out could be a problem, but the Blackhawks will hope that some combination of Connor Murphy, Cody Franson, Jan Rutta and even internal improvement from Gustav Forsling could help shore up their blueline.
Key Injuries: None.
9. COLUMBUS BLUE JACKETS
THIS WEEK: 9 LAST WEEK: -
GF: 3.01 GA: 2.35 SA CF%: 51.1
NET PP/60: 6.63 NET PK/60: -4.37
The Blue Jackets did bring in Artemi Panarin from Chicago, and have promising young wingers – Oliver Bjorkstrand, Pierre-Luc Dubois, Sonny Milano – that could keep the Jackets scoring. They have one of the league's best defence tandems in Zach Werenski and Seth Jones, and have the reigning Vezina Trophy winner, Sergei Bobrovksy, in net. How much Bobrovsky regresses from a career-best season will have a big impact on Columbus' season.
Key Injuries: LW Boone Jenner (back).
10. NEW YORK RANGERS
THIS WEEK: 10 LAST WEEK: -
GF: 3.09 GA: 2.63 SA CF%: 48.3
NET PP/60: +6.44 NET PK/60: -5.95
The Blueshirts are a little thin down the middle, with 18-year-old Filip Chytil and David Desharnais taking two spots, but there is room for Pavel Buchnevich to increase production and the reason for optimism in New York is related to the blueline, where re-signing Brendan Smith and adding Kevin Shattenkirk makes the top four more mobile. Ultimately, they can be competitive, but will need a bounce-back season from Henrik Lundqvist to get better results.
Key Injuries: None.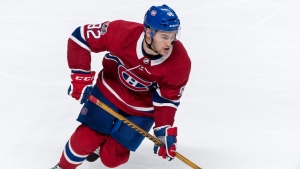 11. MONTREAL CANADIENS
THIS WEEK: 11 LAST WEEK: -
GF: 2.72 GA: 2.41 SA CF%: 52.6
NET PP/60: +6.10 NET PK/60: -5.37
If nothing else, the Habs aren't shy about making changes. They brought in Jonathan Drouin, and hope that he will be the No. 1 centre they have been seeking. Rookie Charles Hudon and veteran Ales Hemsky also add some skill. The defence added Karl Alzner, David Schlemko and Mark Streit, but 2016 fourth-rounder Victor Mete is slated to open the year on the top pair with Shea Weber. Ultimately, they are going to lean heavily on goaltender Carey Price.
Key Injuries: None.
12. DALLAS STARS
THIS WEEK: 12 LAST WEEK: -
GF: 2.71 GA: 3.17 SA CF%: 49.8
NET PP/60: +5.29 NET PK/60: -8.78
Lots of changes in Big D with Ken Hitchcock taking over behind the bench, Ben Bishop moving in as the starting goaltender, Marc Methot bolstering the blueline and Alexander Radulov taking a first-line right wing spot raises expectations. The Stars also added veteran centre Martin Hanzal and are getting Mattias Janmark back from injury. It still remains to be seen whether the Stars are going to play a sound defensive game, but it's hard to imagine a Hitchcock team that doesn't.
Key Injuries: None.
13. WINNIPEG JETS
THIS WEEK: 13 LAST WEEK: -
GF: 3.00 GA: 3.11 SA CF%: 48.9
NET PP/60: +5.04 NET PK/60: -6.88
The Jets have tons of talent – few teams would have four forwards as talented as Patrik Laine, Blake Wheeler, Mark Scheifele and Nikolaj Ehlers – and a defence that has Dustin Byfuglien, Jacob Trouba, Tyler Myers, Josh Morrissey and Tobias Enstrom is very good. Of course they also have Dmitry Kulikov. Goaltending has been an issue for years, and now they will hope that Steve Mason or a bounce-back from Connor Hellebuyck will give them enough to get into the playoffs.
Key Injuries: None.
14. SAN JOSE SHARKS
THIS WEEK: 14 LAST WEEK: -
GF: 2.67 GA: 2.44 SA CF%: 52.2
NET PP/60: +4.96 NET PK/60: -5.54
The Sharks didn't make a lot of changes, so they are going to need internal improvement. Sure, Joe Thornton, Joe Pavelski, Logan Couture, Brent Burns and Marc-Edouard Vlasic will lead the way, but for San Jose to improve, they will need the likes of Tomas Hertl, Timo Meier, Kevin Labanc, and Joonas Donskoi to raise their respective games.
Key Injuries: None.
15. BOSTON BRUINS
THIS WEEK: 15 LAST WEEK: -
GF: 2.83 GA: 2.55 SA CF%: 55.3
NET PP/60: +7.06 NET PK/60: -4.74
The Bruins are top heavy, with Patrice Bergeron, Brad Marchand and David Pastrnak carrying a lot of the weight, but now the Bruins need some young players to move the needle. Rookie defenceman Charlie McAvoy and winger Anders Bjork could make a major difference on this team's results, so too could goaltender Tuukka Rask, who hasn't been at his best over the past couple of seasons.
Key Injuries: D Torey Krug (jaw).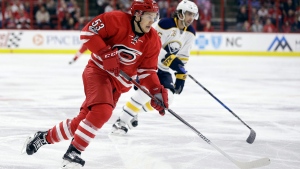 16. CAROLINA HURRICANES
THIS WEEK: 16 LAST WEEK: -
GF: 2.59 GA: 2.80 SA CF%: 51.1
NET PP/60: +5.66 NET PK/60: -3.92
The Hurricanes have been a solid team looking for better goaltending to take the next step forward and making the move to get Scott Darling in the summer should address that problem. They have a really strong defence, led by the largely unheralded duo of Jaccob Slavin and Brett Pesce, and they have talent up front, but they need the likes of Jeff Skinner, Sebastian Aho and Teuvo Teravainen to carry the offence. Getting reliable vet Justin Williams should help too, so the overall picture does give reason for optimism.
Key Injuries: None.
17. PHILADELPHIA FLYERS
THIS WEEK: 17 LAST WEEK: -
GF: 2.59 GA: 2.82 SA CF%: 50.8
NET PP/60: +5.69 NET PK/60: -6.96
The Flyers desperately need Claude Giroux to turn around his recently declining numbers, but they have young players like No. 2 pick Nolan Patrick and second-year winger Travis Konecny ready to take on bigger roles. The defence corps is adding at least one rookie, Robert Hagg, but could add more (Travis Sanheim and Samuel Morin) if the team could stomach that many inexperienced blueliners. As it so often goes for the Flyers, goaltending will tell the tale, so Philadelphia needs Brian Elliott to be better than he was in Calgary last season.
Key Injuries: None.
18. CALGARY FLAMES
THIS WEEK: 18 LAST WEEK: -
GF: 2.71 GA: 2.67 SA CF%: 50.5
NET PP/60: +6.35 NET PK/60: -5.42
The Flames addressed their need for scoring with the late signing of Jaromir Jagr, and their offseason deal for Travis Hamonic bolstered the blueline, so that Calgary has one of the top defensive groups in the league. Goaltending has been overhauled, again, with Mike Smith and Eddie Lack moving in, and while that might work out, their respective track records make that far from a sure thing.
Key Injuries: None.
19. NEW YORK ISLANDERS
THIS WEEK: 19 LAST WEEK: -
GF: 2.91 GA: 2.90 SA CF%: 48.1
NET PP/60: +4.28 NET PK/60: -5.29
The Islanders needed to improve the supporting cast for franchise centre John Tavares and they added veteran winger Jordan Eberle from Edmonton. Rookies Mathew Barzal and Joshua Ho-Sang could also add some energy (and production) up front, and if all goes well, Doug Weight might be able to steer this club into the playoffs, but it's not an easy path in the Metro.
Key Injuries: None.
20. ANAHEIM DUCKS
THIS WEEK: 20 LAST WEEK: -
GF: 2.68 GA: 2.40 SA CF%: 50.3
NET PP/60: +5.86 NET PK/60: -4.13
By season's end, the Ducks should be ranked much higher than this, but they enter this season without their top defenceman, Hampus Lindholm, their number two centre, Ryan Kesler, and a 21-minute-per-game defenceman, Sami Vatanen. Those are significant holes in the lineup and while the Ducks have some depth, there is a notable drop off. But, when healthy, the Ducks should be a playoff team.
Key Injuries: C Ryan Kesler (hip), D Hampus Lindholm (shoulder), D Sami Vatanen (shoulder).
21. LOS ANGELES KINGS
THIS WEEK: 21 LAST WEEK: -
GF: 2.43 GA: 2.45 SA CF%: 53.8
NET PP/60: +6.34 NET PK/60: -4.27
The Kings are hoping to play with more speed, under new head coach John Stevens, and their opening roster includes a handful of rookies, but while the Kings have some talent holdovers from their Stanley Cup days, they have lots of question marks up front and they will need to score more if they are going to get back into the playoff picture.
Key Injuries: LW Marian Gaborik (knee).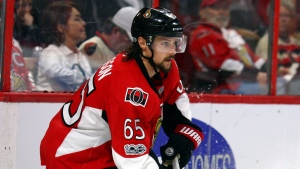 22. OTTAWA SENATORS
THIS WEEK: 22 LAST WEEK: -
GF: 2.51 GA: 2.56 SA CF%: 48.4
NET PP/60: +5.57 NET PK/60: -6.40
The Senators led a charmed life last season, but it might be optimistic to expect a repeat run to the Conference Final for a team that was outshot and outscored a year ago. With Erik Karlsson out of the lineup to start the season, it's easy to keep expectations low for now, but a healthy Karlsson makes a huge difference, especially on an Ottawa defence that has some big holes.
Key Injuries: D Erik Karlsson (ankle), LW Clarke MacArthur (concussion).
23. ST. LOUIS BLUES
THIS WEEK: 23 LAST WEEK: -
GF: 2.84 GA: 2.63 SA CF%: 50.3
NET PP/60: +6.33 NET PK/60: -5.07
Injuries decimated the Blues lineup, so they go into this season fighting uphill, looking to rookies and young players to fill more significant roles than might have been expected otherwise. Vladimir Tarasenko is a star and the Blues will hope that Brayden Schenn can help the attack, but the injuries leave them in a really tough starting position.
Key Injuries: RW Robby Fabbri (knee), C Patrik Berglund (shoulder), LW Alexander Steen (hand), D Jay Bouwmeester (ankle).
24. FLORIDA PANTHERS
THIS WEEK: 24 LAST WEEK: -
GF: 2.50 GA: 2.82 SA CF%: 50.3
NET PP/60: +4.84 NET PK/60: -4.16
The Panthers could be better this year, simply by virtue of having top players like Jonathan Huberdeau and Aleksander Barkov healthy. However, they lost Jonathan Marchessault and Reilly Smith to Vegas, traded defenceman Jason Demers to Arizona and let Jaromir Jagr leave as a free agent, signing Evgeni Dadonov, Radim Vrbata, and acquiring Jamie McGinn. With Dale Tallon back in charge, it appears that the Panthers are committed to undoing their brief analytics-friendly moves.
Key Injuries: None.
25. BUFFALO SABRES
THIS WEEK: 25 LAST WEEK: -
GF: 2.43 GA: 2.82 SA CF%: 47.0
NET PP/60: +8.39 NET PK/60: -7.06
There's a new GM, Jason Botterill, and a new head coach, Phil Housley, but will that make the Sabres noticeably better? Hopefully. Veteran forwards Benoit Pouliot and Jason Pominville are good additions and the blueline was upgraded with acquisitions Marco Scandella and Nathan Beaulieu, so Buffalo should be competitive, but there's a difference between competitive and a playoff team.
Key Injuries: None.
26. ARIZONA COYOTES
THIS WEEK: 28 LAST WEEK: -
GF: 2.33 GA: 3.15 SA CF%: 44.2
NET PP/60: +4.61 NET PK/60: -7.15
It's fair to wonder whether they Coyotes will be good this year, but they have invested in the future and will have a lot of young players in big roles. Clayton Keller, Dylan Strome and Christian Fischer are intriguing talents, and Arizona made notable offseason moves to acquire starting goaltender Antti Raanta, No. 1 centre Derek Stepan and top-four defencemen Niklas Hjalmarsson and Jason Demers.
Key Injuries: None.
27. VANCOUVER CANUCKS
THIS WEEK: 27 LAST WEEK: -
GF: 2.17 GA: 2.94 SA CF%: 46.9
NET PP/60: +4.06 NET PK/60: -8.14
This might even be an optimistic take on the Canucks, a team that looks like it should be rebuilding, yet still goes out and adds veteran free agents like Sam Gagner, Thomas Vanek and Michael Del Zotto. It's fair to be hopeful for rookie winger Brock Boeser and maybe Loui Eriksson bounces back from a miserable year, and maybe the defence stays healthy and maybe the goaltending duo of Anders Nilsson and Jacob Markstrom is good enough to get the job done, but those are a lot of maybes.
Key Injuries: None.
28. DETROIT RED WINGS
THIS WEEK: 28 LAST WEEK: -
GF: 2.41 GA: 2.98 SA CF%: 47.8
NET PP/60: +4.00 NET PK/60: -6.55
Like the Canucks, the Red Wings look like a team that should be rebuilding, but they are tied to a lot of undesirable contracts for veteran players. Unless some of the young players take a massive step forward, it's hard to see a path to this team being competitive this season, but it might also be a few more years beyond that.
Key Injuries: None.
29. NEW JERSEY DEVILS
THIS WEEK: 29 LAST WEEK: -
GF: 2.20 GA: 2.94 SA CF%: 46.4
NET PP/60: +4.55 NET PK/60: -6.72
The Devils need more skill and first overall pick Nico Hischier should help, as will Marcus Johansson, who was acquired from Washington, to support holdovers Taylor Hall, Kyle Palmieri, Adam Henrique and second-year centre Pavel Zacha. The blueline needs some upgrades and the Devils took some chances with Mirco Mueller and Hobey Baker winner Will Butcher, but that's not enough to assume the Devils are all set on defence. If goaltender Cory Schneider bounces back from an atypically poor season, maybe the Devils will be competitive, but that's not their most likely outcome.
Key Injuries: C Travis Zajac (pectoral).
30. COLORADO AVALANCHE
THIS WEEK: 30 LAST WEEK: -
GF: 2.01 GA: 3.37 SA CF%: 46.8
NET PP/60: +4.05 NET PK/60: -7.97
The Avalanche have a long climb up from a 48-point season. Nathan MacKinnon and Gabriel Landeksog are the leaders, they still have Matt Duchene on the roster, added Colin Wilson and will hope for a youth movement to take off. Mikko Rantanen and Sven Andrighetto can improve, while rookies Tyson Jost, J.T. compher and Alex Kerfoot will have chances to play. The Avs are paper-thin on defence, but did get Patrik Nemeth on waivers from Dallas, which should help, but that might speak to Colorado's defence more than it does to Nemeth's ability. In any case, Colorado should be better, but it's hard to be worse.
Key Injuries: None.
31. VEGAS GOLDEN KNIGHTS
THIS WEEK: 31 LAST WEEK: -
GF: - GA: - SA CF%: -
NET PP/60: - NET PK/60: -
The newest team in the league did bring in some skill – Jonathan Marchessault, James Neal, Reilly Smith, David Perron and Vadim Shipachyov all have some offensive upside – but they're stuck with too many defencemen (to the point that they've demoted Shea Theodore, because he doesn't require waivers) and the Golden Knights are still a rag-tag group trying to pull together in their first season. Maybe veteran goaltender Marc-Andre Fleury can be a steadying influence.
Key Injuries: RW James Neal (hand).
Scott Cullen can be reached at scott.cullen@bellmedia.ca