TFC pushes for record, but won't force matters on Decision Day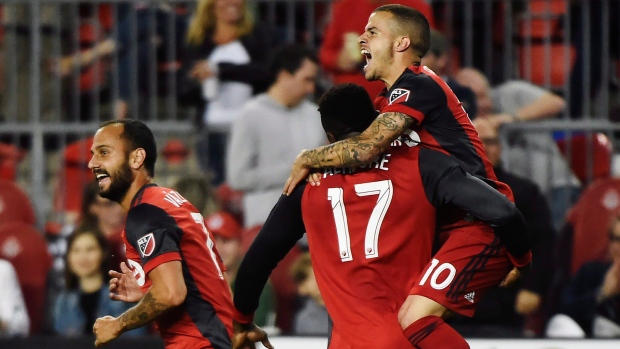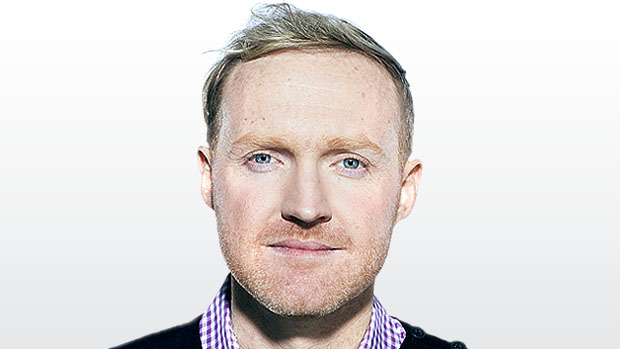 Decision Day arrives Sunday in Major League Soccer. It's the final match day of the season, with all 22 teams playing simultaneously with postseason seeding and one playoff spot still to be decided.
The pressure is off Toronto FC this time around, having already secured top spot in the Eastern Conference (and MLS), giving them a first-round bye and home-field advantage all the way to MLS Cup. But that doesn't mean Sunday's trip to Atlanta doesn't matter. It's a game with history on the line, as well as potential implications for the playoff run ahead.
The game will be a delicate balancing act for head coach Greg Vanney. A win or a draw would distinguish Toronto as best team in MLS history, giving them the most points in a season. TFC is currently level with the 1998 Los Angeles Galaxy on 68 points. A win would also give Toronto the most wins in a season (21) in the post shootout era. TFC is also near the top of the record books in points per game (second at 2.06), goals in a season (tied for third with 72), and goal differential (second at plus 37).
At the same time, there's no point taking unnecessary risks with winning the MLS Cup the main focus for the group. The calls over who should play and for how long are the biggest challenge for Vanney, making for a tricky Decision Day. Can the manager marry the importance of playing in the moment and pushing for the record, while keeping an eye on the playoff run ahead?
"The record is a byproduct of our performance on Sunday. If we play well and execute then we will get it. If we don't then we won't," said Vanney after training this week.
There are two trains of thoughts on what approach Vanney should take. Many believe there's no need to show your cards to a potential playoff rival, and keeping players out of the game Sunday is the preferable plan of attack. The other side of the equation is that with limited games to go and the playoffs right around the corner, you want your best XI on the same page, finding form with continuity in the group.
"There are always theories that you want to rest guys or don't want to risk guys. There's also the theory that you want your group to be playing together and to get sharp together," said Vanney. "We want to be sharp as we go into the playoffs. We won't be risky or any of that kind of stuff, but at the same time we've got to have continuity moving into the playoffs. A lot of it is about momentum and rhythm and timing of all these things coming together and that's usually the team that has a good shot at winning it all."
That's why playing your strongest XI, the team you will leaning on come playoff time, makes a whole lot of sense for Sunday. The match will be played in front of an MLS-record crowd of 72,000 strong at Mercedes-Benz Stadium, in a raucous atmosphere against a playoff team that will give a proper dress rehearsal for what playoff football is all about.
It's worth keeping in mind that TFC used the same XI in the final game of the last two seasons as they did in the first round of the playoffs. The difference this time around is TFC isn't playing for a position in the table. But the principles remain the same: keep consistency in the team and the group will be better off over the long haul.
The team will be strong regardless who Vanney decides to play. TFC has shown to have the best depth in MLS on the season, with multiple moving parts that have made the team successful. Sebastian Giovinco, Michael Bradley and Jozy Altidore have missed a combined 20 games on the year, yet Toronto has the best goal differential by some margin, the most goals and the second-best defensive record this season.
The argument TFC shouldn't show their hand to Atlanta doesn't hold much water either. There's no guarantee these teams will play in the playoffs. And by this point of the season, it's pretty clear how each and every team sets up and prefers to play. TFC is a complete group that needs to be more mindful of their own performance.
"We've played an entire year of 34 games and unless we pull out a bunch of jokers that nobody knows about, we're not a far cry from who we are," Vanney said. "Obviously we can make some tactical adjustments and little things here and there, but at the end of the day they know who our 20 to 22 players are, who we might put out on the field and have a good sense of one, or two or three ways we might play. It's not rocket science as we go into this and I think likewise they will be focusing a lot on themselves."
The entire notion of rest should be a non-starter. The team is fresh, having played one game over the last three weeks. The only players logging true extra miles are Bradley and Altidore with the U.S. Men's National team. Both designated players are core pieces, and unless the players say otherwise, will be in the team come Sunday. It's hard to make the argument to save anyone's legs for the playoffs considering how few games are left to be played. If TFC ends up making it all the way to MLS Cup, it means a maximum of six more games to be played. That's just six games in upwards of seven weeks – more than enough time for recovery. In fairness, the bigger challenge will be keeping the players focused on task and sharp.
One change that could be made for Sunday is at right fullback. It's really the only position where a starting spot is up for grabs. Steven Beitashour and Nicolas Hasler are both worthy of a starting nod. Beitashour is a vastly experienced player in this league, and provides more defensive cover at the position. Hasler is a little more polished in attack, and has been a welcome addition since joining mid-season. What we may see come playoff time is Beitashour starting the away matches, with Hasler coming into the team at home when Toronto is more likely to be on the front foot. With that in mind, it would make a whole lot of sense to give Beitashour the start Sunday. The rest of the team writes itself, pending injury.
Sunday's game will be relished by TFC's big-game players. The chance to play in front of 72,000 doesn't come around every day in MLS, and the opponent is a worthy one with much to play for. Atlanta United have taken MLS by storm, playing free-flowing, expansive and lightning-fast football. The incredible support is the icing on the cake, making them one of the biggest sporting stories of 2017.
Star players Josef Martinez (18 goals in 19 games), Hector Villalba (13 goals, 10 assists) and Miguel Almiron (nine goals, 13 assists) are all under 24 and represent a positive youth movement across the league. The South American stars have added flair and quality to MLS and are reported coveted across the world of football, making Atlanta a legitimate threat for the MLS Cup.
Atlanta is currently fourth in the table, and can jump up to second place and earn a first-round playoff bye with a win over Toronto, combined with NYCFC and Chicago either drawing or losing their matches. NYCFC and Chicago, currently in second and third place respectively, have no easy task on the weekend either, with New York hosting the red-hot Columbus Crew (six wins, three draws in their last nine) and the Fire travelling to playoff-bound Houston Dynamo.
Atlanta will be a threat to anyone come playoff time, and the argument can be made it may be preferable for Toronto FC to have the Five Stripes finish second, thus avoiding Atlanta until a potential Eastern Conference semi-final showdown. Playing with destiny this way never seems to work out well. Despite Toronto's position being settled, the winning mentality and drive in the group will have them pushing for the full three points.
TFC needs to take care of themselves first and foremost, and let the other chips fall where they may.
"I thought we weren't as sharp as we needed to be [last week against Montreal]," Vanney said. "Things were a little bit loose, and a little bit disjointed, and we want to be a little bit sharper as we go through these final couple weeks. And if we do it well, then we have a chance at getting it this weekend."
It's cliché, but the playoffs have already started for Vanney. He started growing his playoff beard two weeks ago. Big games and big-match atmosphere is what this team is all about. Decision Day in Atlanta Sunday is the perfect way to kick off the most important stretch of football of this historic season.