Three spots remain open as NASCAR playoffs continue
Bryce Turner, TSN.ca Staff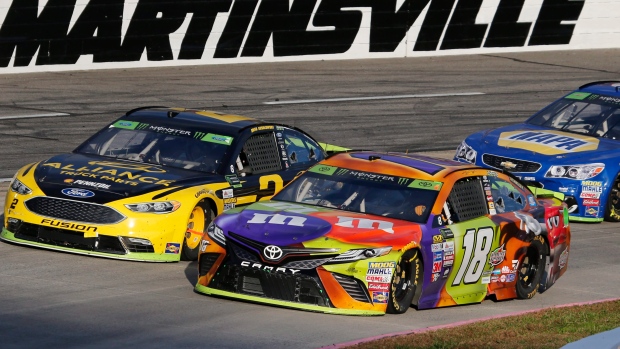 Three spots remain up for grabs in the championship four with seven drivers in the mix.
The Round of 8 for the NASCAR Cup Series playoffs continues Sunday at Texas Motor Speedway on TSN5 and TSN GO.
With his win last weekend at Martinsville Speedway – a short track in Virginia – Kyle Busch has already clinched one of the spots in the finale.
"We're focused on ourselves and we can focus on Homestead right now," Busch told NASCAR.com. "We know there is still Texas and there's still Phoenix. We still have to develop our notebook for next year. If we don't have a Martinsville win, you've got to be good at Texas."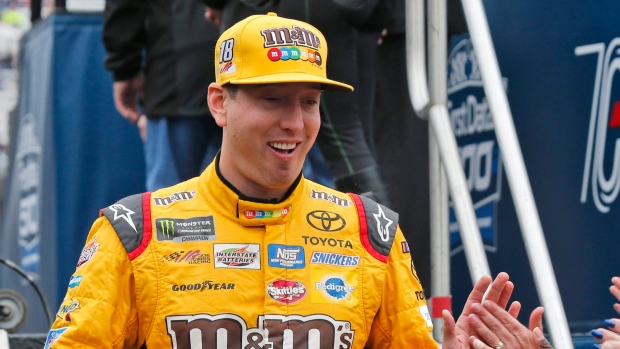 While Busch doesn't have to be good at Texas, the other drivers need to be sharp with two more races to go in this round.
The three drivers currently in position to advance are Martin Truex Jr. (+67 points above the cut-off), Brad Keselowski (+29) and Kevin Harvick (+3).
Truex is currently in the best position, thanks to the playoff points he racked up throughout the regular season with stage and race wins.
In addition, the series is heading to Texas, a 1.5 mile track in Fort Worth.
Tuex has won six of 11 races on 1.5 mile tracks this season.
But even with the comfortable margin and Texas on the horizon, Truex is not guaranteed a spot.
Under a new points format this year, the top-10 finishers in the race's first two stages receive points, while the leader gets a bonus playoff point.
All drivers receive points at the end of the race, where the winner gets five playoff points.
For the seven drivers looking to advance, a win secures a spot in the finale, while at least one position will be determined by points.
The maximum amount a driver can get in a race without winning is 55 plus two bonus points.
"Until a NASCAR official tells me we have mathematically clinched a final-four berth we aren't taking anything for granted," Truex said on his team's website. "Just because we've had some pretty good success at mile-and-a-half tracks, there's no guarantee of achieving similar results. We have to go out there and prove ourselves again."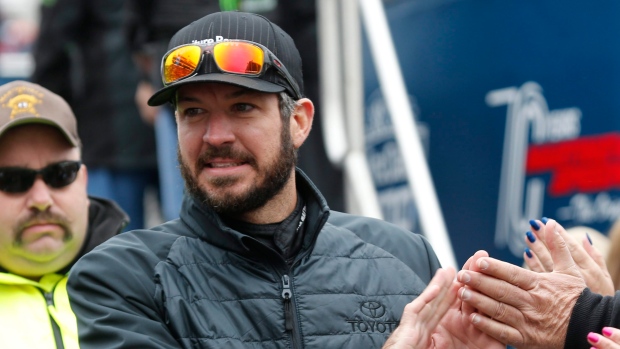 The drivers currently below the cut-off are Jimmie Johnson (-3 points), Ryan Blaney (-6), Denny Hamlin (-8) and Chase Elliott (-26).
For Johnson, he won this year's spring race at Texas, and won the fall race in four consecutive years between 2012 and 2015.
Following Texas, the cut-off race will be on Nov. 12 at the one-mile Phoenix Raceway in Arizona.
The finale takes place Nov. 19 at Homestead-Miami Speedway, a 1.5 mile track in Florida.
Four drivers will compete for the title, with an equal points tally and playoff points no longer counting, meaning the best finisher of the four drivers wins the 2017 championship.