Sonnen says boxing's integrity on the line in super fight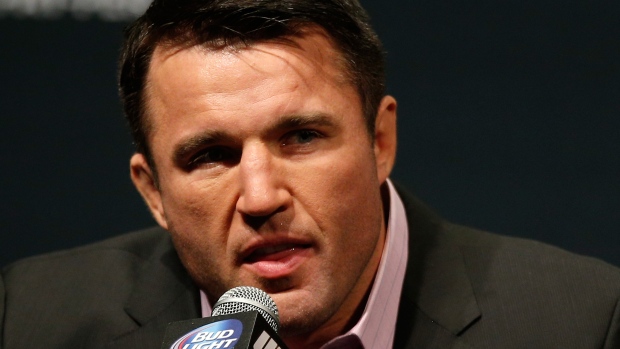 A lot more than an enormous amount of cash and bragging rights will be changing hands on August 26th in Las Vegas when undefeated boxing legend Floyd Mayweather faces current UFC lightweight champion Conor McGregor, according to MMA veteran Chael Sonnen.
The former UFC and current Bellator fighter believes an entire sport will be called into question in the main event of the pay-per-view blockbuster.
"You've got a guy who has never lost at professional boxing versus a guy who's never done professional boxing," Sonnen said on TSN 1050's Naylor & Landsberg. "The entire integrity of that sport and its validity, that's what's on the line."
"Conor doesn't have to beat him to disrupt boxing, he just needs to compete with him. If you take a guy who's never done it and put him against a guy who has never lost, it's a big problem if that gets out of the first round. "
Sonnen, who will face Wanderlei Silva in the main event of Bellator's first show at Madison Square Garden on June 24th, says it's not just the public and MMA people calling the sport into question, but people from Mayweather's own world.
"You're starting to hear people from the boxing community, not only saying it's going to go the distance, you've got people saying Conor's going to win, which disrespects the history of that sport really beyond words," said Sonnen.
The 40-year-old assures that if the roles were reversed, the boxer, like many that have tried before him, would stand zero chance in the Octagon.
"Conor McGregor is a two division world champion at mixed martial arts, Conor would get him out of there very quickly and there would be no talk amongst MMA guys that it was going to go the distance, it would just be an open and shut case," said Sonnen.
"We've seen tremendous boxers, James Toney comes to mind, come over and try and they don't make it out of the first round and they shouldn't. We've either got a real sport here or we don't and it turns out we do."
There was some question as to whether the Las Vegas athletic commission would sanction a fighter with Mayweather's experience against McGregor making his boxing debut. Sonnen believes this fight will lift the veil on something he's always believed about commissions.
"If there's anything that comes from this fight, we no longer need to hear the rhetoric from athletic commissions that they are here for fighter safety, it's not true, it's never been true," said Sonnen. "Their number one job is commerce and I don't think there is anything wrong with them saying that, other than the fact that they don't."
"It's never been done before that a guy that is 49-0 has been in there with a guy that is 0-0. Yes I do think Conor should have this opportunity, I don't think a government agency should take it from him, but we also don't need the catchphrase for PR reasons when they are taking tax payer dollars to justify they're existence, that their primary job is fighter safety."