Drouin not returning to Tampa Bay
Lightning GM Steve Yzerman said on Monday that "the door is open" for suspended forward Jonathan Drouin to come back and play - likely in the AHL. However, Drouin is not expected to return to the Lightning.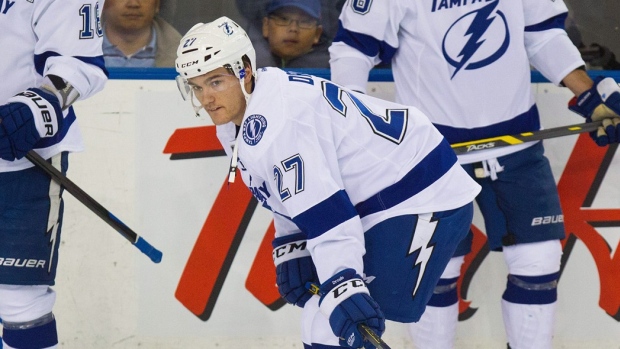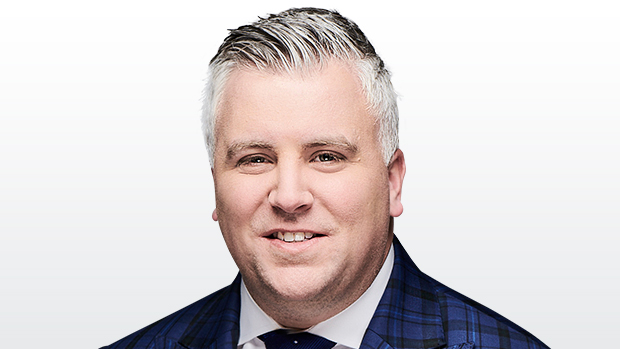 TORONTO — The story of TradeCentre 2016 was not the 37 players and 19 trades which squeaked in under the NHL's 3 o'clock deadline, but rather the names which did not go.
Only five of TSN's top 15 names on the Trade Bait list changed teams. Dan Hamhuis, Loui Eriksson and Scott Hartnell all stayed put.
But no name drew more eyeballs, though, than Jonathan Drouin - all focused on the 20-year-old No. 3 overall pick's very public divorce from Tampa Bay.
Lightning GM Steve Yzerman held court after the deadline passed, with Drouin still property of Tampa Bay nearly two months after his trade request broke, and seemingly extended an olive branch.
"Jonathan is suspended," Yzerman told reporters. "If he wants to come back and play, the door is open. That's up to him."
However, Drouin is not expected to return to the Lightning.
Yzerman's offer, which puts the onus back on Drouin, is believed to only include AHL Syracuse and not a return to the Lightning. No matter: even if the offer was extended to join the Lightning before their playoff run, Drouin is not believed to be interested.
Drouin has been suspended by the Lightning, without pay, since Jan. 20 for failure to report to play for the AHL's Syracuse Crunch. Drouin's agent, Allan Walsh of Octagon Hockey, said his client chose to sit out because he was told a trade was "imminent" and he did not want to risk injury. Yzerman later refuted that, saying he never told Walsh a deal was close.
Since then, Drouin has been working out and skating near Montreal with his former midget team, the Lac St. Louis Lions.
One thing is clear: Tampa Bay's players would have welcomed Drouin back with open arms. Last year, Drouin netted 32 points in 70 games in just about 13 minutes of ice time per game.
A Lightning player said he wished Tampa Bay had more time in Montreal during a recent stop in February to sit down with Drouin and coax him into a return, to tell him "You have a chance to really be a part of something special here."
Tampa Bay is one of the NHL's hottest teams at the moment, closing in on Florida for top spot in the Atlantic Division with a 17-5-0 record since Jan. 8. They extended their winning streak to seven with a 2-1 win over Toronto on Monday night.
Even though many believed Drouin would be traded before Monday's deadline, Yzerman said all along he would not cater to Drouin's demands unless a deal was the best thing for the Lightning. The GM held firm. Nearly 15 teams expressed significant interest in Drouin over the last week or 10 days.
As Monday inched closer to 3 o'clock, the belief is Yzerman re-focused his attention from using Drouin as a chip to improve the Lightning's current roster to more of a prospect-based deal for the future. That didn't work, either.
Now, it appears Drouin will have to wait until June to find a new home, with Yzerman in no obvious rush.
Like any player, Drouin can still be traded after the deadline, but he would not be eligible for the Stanley Cup playoffs. The likelihood was always that he would be dealt either before 3 o'clock on Monday or in June around the draft, when teams are more agreeable to major deals.
The Lightning would be limiting potential suitors to non-playoff teams by trading him before the season is over.
That will mean a long spring for Drouin, waiting to get his wish, watching while the Lightning could be playing for another Stanley Cup without him.
Frank Seravalli can be reached at frank.seravalli@bellmedia.ca.