Sources: Altidore will join Toronto FC; latest on TFC's pursuit of Giovinco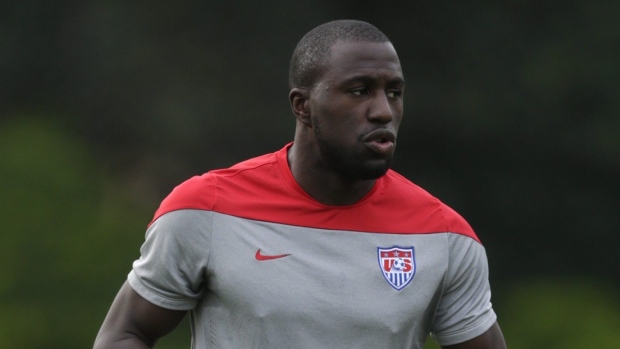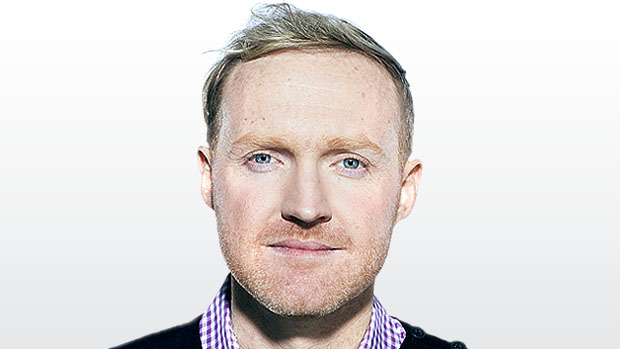 Toronto FC got what they wanted. Multiple Major League Soccer sources confirm Jozy Altidore will be a Toronto FC player.
Toronto FC completed a swap move to bring Altidore back to MLS Tuesday with Jermain Defoe going the other way to Sunderland AFC. MLS insisted Altidore go through the allocation process upon re-entry back into the league. Altidore played with the New York Red Bulls between 2006-08. Toronto FC sat sixth in the allocation order and no team ahead of Toronto in the allocation rankings wanted Altidore.
However, it is believed the New York Red Bulls pushed hard to move to the front of the queue in the allocation rankings as recently as Wednesday morning. The Red Bulls wanted Altidore and MLS wanted him in New York. It would have required a trade with the Montreal Impact, who had the top spot in the allocation rankings, as well as the Red Bulls paying a cash settlement for fair market value to Toronto FC for any chance to get Altidore. The cash settlement demands would have been the range of $7.5 million. Toronto FC was clear - they didn't want the money, they wanted Altidore. Toronto FC were not going to budge.
Toronto FC played hardball in their demands and negotiations, getting the player despite the advances of the Red Bulls and desire of MLS headquarters. This is a turning point move for the franchise and a significant win. Toronto FC has been denied players they've wanted by MLS before. Toronto FC's unified front, headed by CEO of Maple Sports and Entertainment, Tim Leiweke, inevitably got what they wanted. It will be priority for MLS to make the re-entry process more transparent, so MLS clubs are aware of the rules that all franchises are to abide by.
Altidore, 25, provides power and promise for Toronto FC. The USMNT striker is believed to be signing a four-year contract with Toronto. Financial details are not known at this time, but Altidore will be a Designated Player. The American striker is said to be excited to relaunch his club career after failing to settle at Sunderland and enthused by the prospects of playing in Toronto alongside good friend and international teammate, Michael Bradley. Altidore only scored one goal in 42 appearances for the Black Cats after joining the Premier League in the summer of 2013. The struggles at Sunderland go against his previous impressive goal-scoring record. He scored 39 goals in 67 appearances with AZ Alkmaar of the Eredivisie, including leading his team with 23 goals helping AZ to their first Dutch Cup title in 31 years in 2012-13. He is Jurgenn Klinsmann's first-choice striker with the USMNT, having scored 25 goals in 76 appearances. Altidore is the right age and talent to become a poster boy and prolific goal-scorer in MLS. A formal announcement is imminent.
The player movement is not finished at Toronto FC. The club is pushing to get a deal done with Juventus attacking midfielder/striker Sebastian Giovinco as soon as possible. Time is of the essence for Toronto FC with multiple roster decisions need be made with training camp set to open in the coming weeks and the transfer window closing at the end of the month. Giovinco has been a priority target for Toronto FC for quite some time. Negotiations are in the advanced stages for Giovinco to join MLS in July. Giovinco, 27, is not getting the opportunity he desires at Juventus and a move is a certainty. The Italian international striker has started just two Serie A games this season, but brings requisite energy, footwork and ability that can make him a superstar in MLS. Toronto FC can offer a superior salary ($7 million CDN per season) and other personal demands that other potential interested European teams cannot. Multiple European teams are vying for his services. Toronto FC is very much in the mix and are said to be confident in their proposal and position. A decision is expected in the not-so distant future.
Signing Giovinco would force Toronto FC to make another move, opening up a Designated Player spot for the Italian. Brazilian striker Gilberto would be the casualty of such a move. MLS rules state Gilberto would have to be off Toronto FC's roster before the first game of the season, no matter when Giovinco would join. Gilberto showed glimpses of genuine talent in his first season in MLS, scoring seven goals and showing steady improvement as the season progressed. There is believed to be a genuine market for Gilberto's services. His potential availability adds another layer of intrigue as trade talks continue to dominate the MLS landscape ahead of Thursday's MLS SuperDraft.
The seriousness of activity suggests further moves may be on the horizon at Toronto FC. A mid-season coaching change signalled a shift of power at the club. General manager Tim Bezbatchenko and head coach Greg Vanney have a shared vision and are working steadfast to shape the squad to their liking.