Sparks admits preseason has been far from perfect
The Maple Leafs goalie has struggled during training camp battle for backup job, unable to match his outstanding play in the American Hockey League last season, Kristen Shilton writes.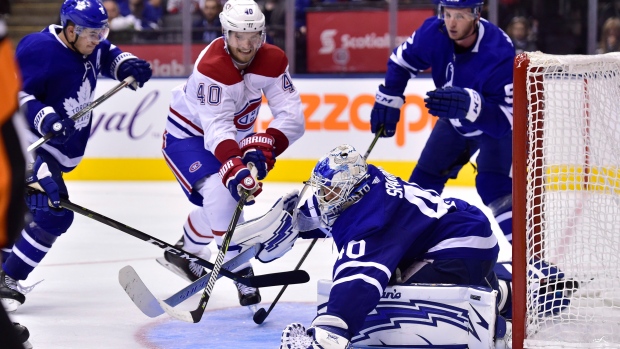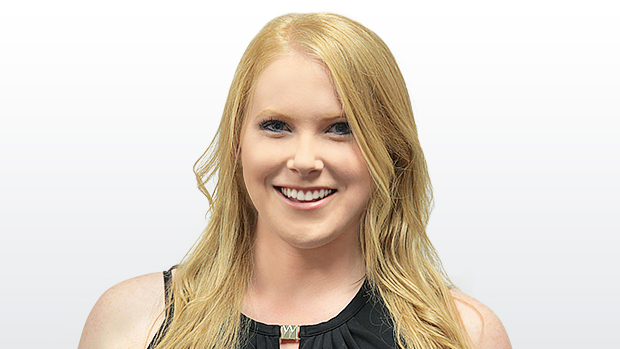 TORONTO – It's not that Maple Leafs' goalie Garret Sparks has never played in the National Hockey League before. In fact, he has 17 NHL starts on his resume. But none of those prior outings prepared him for last Friday.
The 25-year-old, who's battling for the Leafs' backup goalie job this season, was starting in Toronto's first real preseason home game against Buffalo. With all the hype surrounding the Leafs' off-season moves, it was no surprise the team received a boisterous welcome from the packed house.
Sparks couldn't help but be overwhelmed by it.
"When they're announcing John Tavares one name before you and it's the loudest you've ever heard a building, you start to think, 'Wow, I'm a part of something. I'm a part of something special,'" Sparks said after practice at MasterCard Centre on Thursday. "Maybe that excitement is a bit much at times."
Engulfed in a wave of emotion, Sparks looked skittish and unsure out of the gate, attacking pucks too aggressively as the Sabres scored three goals on 12 shots before Curtis McElhinney replaced Sparks in the second period.
The following Monday, Sparks played the entire game at home and looked flustered again, making 31 saves on 36 shots in a 5-1 loss to the Canadiens.
That's expected to be the last action Sparks sees in the preseason, which isn't exactly the high note he'd like to leave on.
The totality of his preseason, which also includes a 22-save second-half shutout of Ottawa, has seemed to show too little of what made Sparks such an outstanding player in the American Hockey League last season.
His Toronto Marlies won the AHL's Calder Cup trophy last June, and Sparks was named the league's best goaltender on the strength of his .936 save percentage and 1.79 goals-against average.
Those accomplishments gave Sparks, a seventh-round draft choice by Toronto in 2011, permission to actually relax a bit this summer before battling with McElhinney and Calvin Pickard for an NHL backup job.
Sparks has been in the organization the longest of the three, watching the Leafs grow from a last-place club in 2015-16 (when he became the first Leafs' goaltender to ever earn a shutout in his NHL debut) into a potential juggernaut.
To say Sparks is dying to be part of what's next would be an understatement.
"When I look back on a lot of my mistakes, they were just anxious mistakes where I wanted to make plays and do things well. I wanted to do too much," he said. "It's not perfect right now; it's preseason hockey. The important thing is that you're working towards something better. There's just a lot of excitement around this team and you want to do everything you can possibly do to make it."
An essential element of doing that will be to embrace playing behind Frederik Andersen. Head coach Mike Babcock has saddled Andersen with a heavy workload of 66 starts over each of the last two regular seasons. For a backup to successfully step in after sitting for as long as two weeks at a time isn't easy, and that's what made the January 2016 waiver-wire pickup of McElhinney so key for Toronto.
If Sparks is every bit the excitable rookie, McElhinney is the stoic veteran. The 35-year-old has been a backup for most of his 186 NHL games with six different NHL clubs. Yet McElhinney has continued to improve and last year was the NHL's top backup goalie in save percentage (.934) over 18 games played.
So far this preseason, McElhinney has allowed one goal on 31 shots faced over two exhibition outings. He'll also start at least one of Toronto's final preseason games this weekend. While there may be two other netminders gunning for his job, McElhinney hasn't made a misstep worthy of dethronement.
"You can't really say a bad thing about him," said Andersen. "He's been unbelievable. The way his personality is, it's perfect as a backup goalie because he's been right there supporting me from the first day he's been here."
Babcock has been tight-lipped about his evaluation of the backups throughout camp, but has played Sparks the most frequently (six periods), McElhinney second-most (three periods) and Pickard third-most (two periods, stopping 19 of 20 shots faced).
When it comes time to make a decision, the waiver wire has to be a major consideration. All three hopefuls need to clear waivers in order to be retained by Toronto, and there's a case to be made for any of them being picked up if discarded.
Sparks has had no choice but to ponder what next week's cuts might bring. But nothing would be more heartbreaking than to leave Toronto at this juncture, and so he blocks out the noise and questions to "focus my energy more precisely."
"I don't know what's going to happen," Sparks said. "And that's why I just show up here every day as early as I can, stay as late as I can and do everything I can on the ice to continue making this a difficult decision in any way I can."