Spitfires deal G DiPietro to 67s
The Windsor Spitfires have traded potential World Juniors goaltender Michael DiPietro to the Ottawa 67s in exchange for one player and seven draft picks in a blockbuster move.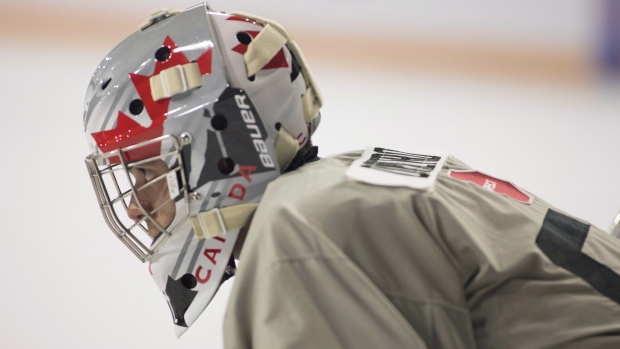 The Ottawa 67s have acquired one of the top goaltenders in junior hockey in a bid to make a run for an Ontario Hockey League title.
The league-leading 67s, on a 23-game unbeaten streak, landed Michael DiPietro in a trade with the Windsor Spitfires on Tuesday.
The Spitfires receive forward Yegor Afanasyev, along with four second-round draft picks and three conditional picks, while the 67s get two other draft picks.
DiPietro, a Vancouver Canucks prospect, is considered the favourite to be Canada's starting goaltender at the world junior championship starting on Dec. 26 in Vancouver and Victoria, B.C.
He guided the Spitfires to the Memorial Cup championship in 2017.
The 67s haven't won an OHL title since 2001.
The 67s and the London Knights, on a 17-game unbeaten run, are the front-runners in the OHL this season.
"Michael DiPietro is a tremendous competitor whose team and personal accomplishments are well-documented," 67s GM James Boyd said in a statement. "Our fans will appreciate Michael's character and work ethic. We're excited with the outstanding goaltending depth this acquisition provides our team moving forward."