Stacked field ready to compete for Brier Tankard in Kingston
The 91st edition of the Canadian men's curling championship starts Saturday and runs through March 8 from Leon's Centre in downtown Kingston, Ont. Let's take a closer look at the teams competing with TSN.ca's Brier preview.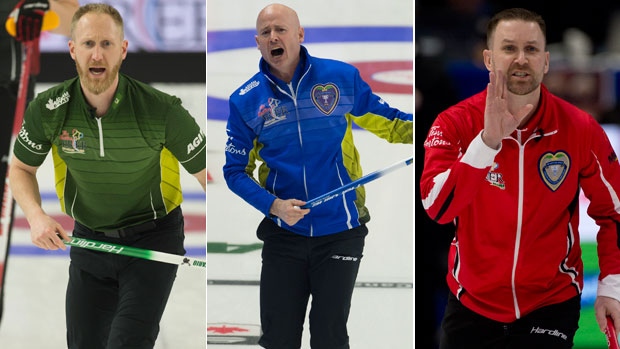 The 91st edition of the Canadian men's curling championship starts Saturday and runs through March 8 from Leon's Centre in downtown Kingston, Ont.
Sixteen of the best rinks from coast-to-coast will battle for the coveted Brier Tankard and a cool purse of $300,000. The winners earn an impressive $100,500 while the runners-up get $65,000 followed by $45,000 going home with the third-place team. The remaining $85,000 will be divided up amongst the remaining 13 teams depending on final standings.
But that's not it. The last rink standing will book a spot to the 2021 Roar of the Rings Olympics trials in Saskatoon, Sask., and will have the privilege to represent Canada at the 2020 world men's curling championships in Glasgow, Scotland, in March.
So, who are the favourites?
Well, Kevin Koe returns as Team Canada skip looking for a remarkable fifth Brier title, but will have to get past another stacked field. At the top of that list is Brad Jacobs, who has skipped the hottest rink in curling this season, followed by two-time national champ Brad Gushue, back-to-back Brier finalist Brendan Bottcher as well as a handful of other teams who all have a chance at playing on the final weekend.
Here's how the pools break down:
Pool A
(1) Northern Ontario - Brad Jacobs
(4) Alberta - Brendan Bottcher
(5) Newfoundland/Labrador - Brad Gushue
(8) Manitoba - Jason Gunnlaugson
(9) Nova Scotia - Jamie Murphy
(12) Quebec - Alex Bedard
(13) Prince Edward Island - Bryan Cochrane
(16) Nunavut - Jake Higgs
Pool B
(2) Ontario - John Epping
(3) Wild Card
(6) Canada - Kevin Koe
(7) Saskatchewan - Matt Dunstone
(10) British Columbia - Jim Cotter
(11) New Brunswick - James Grattan
(14) Yukon - Thomas Scoffin
(15) Northwest Territories - Jamie Koe
You can watch all the games throughout the week on TSN and streaming on TSN.ca, the TSN App and TSN Direct.
Let's take a closer look at the teams competing with TSN.ca's Brier preview.
---
Wild-Card Game
Glenn Howard (Penetanguishene, Ontario) vs. Mike McEwen (Winnipeg, Manitoba)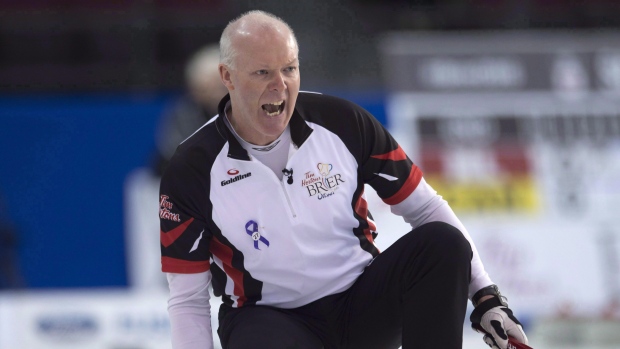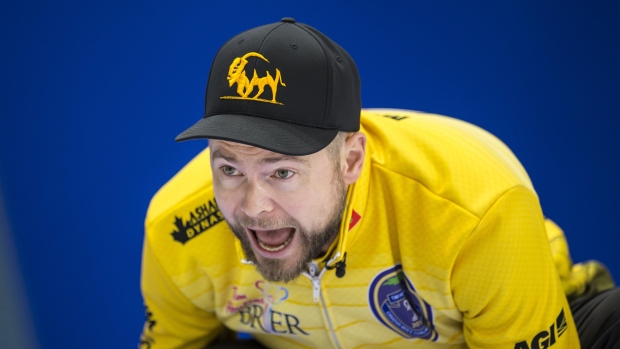 The 2020 Brier kicks off with some must-watch television.
Curling legend Glenn Howard will look to qualify for an 18th career Brier appearance when he takes on Mike McEwen, ranked fourth in the world. It's hard to imagine a better way to kick of the Kingston Brier than a matchup between these two heavyweight skips.
Howard, 57, snuck into the last chance play-in game after performing well at the Ontario Tankard, then got some help at both the Manitoba and Alberta showdowns. For the season, Howard and his Penetanguishene rink are 32-25 with a victory at the Stu Sells 1824 Halifax Classic and three quarterfinal appearances in four Grand Slams. They also went 2-4 at the Canada Cup.
McEwen may have only one victory on the WCT this season, but his team's four finals appearances (five if you included provincials) has positioned them fourth in Canada and fourth in the world. After missing out on the Canadian championship for so many years, McEwen could play his fifth consecutive Brier in Kingston and second in a row with Reid Carruthers. They missed the playoffs last year in their home province. Most recently, McEwen has gotten the better of Howard, taking three of four matches this season.
Regardless of what's happened earlier this season, the wild-card game will be complete tossup with the winner having a good chance to advance to at least the championship pool and possibly further.
---
Pool A
Northern Ontario - No. 1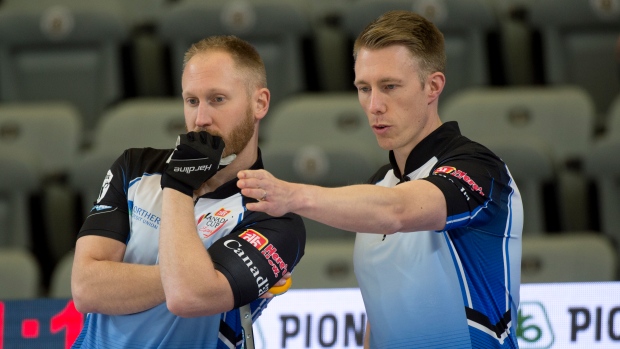 Skip: Brad Jacobs Third: Marc Kennedy Second: E.J. Harnden Lead: Ryan Harnden Coach: Rick Lang
City: Sault Ste. Marie
Season Record: 50-12
WCT Highlights: Winners of Tour Challenge, National and Canadian Open
World Ranking: 1st
Rundown: Simply put, Brad Jacobs and the boys from Sault Ste. Marie have been the best men's team in curling this season. Team Jacobs hold a .806 winning percentage, captured back-to-back-to-back Grand Slams, earned nearly $140,000 in cold hard cash and are ranked No. 1 in the world. Part of that success has to be attributed to new-third Marc Kennedy who replaced Ryan Fry this season. Kennedy, a two-time Olympian, helped Team Jacobs win the Canada Cup last season and they haven't slowed down since officially forming for good in 2019-20. Jacobs, 34, has made the playoffs in his last six Brier appearances. Will the addition of Kennedy get him to the top of the podium for the second time in his career?
Alberta - No. 4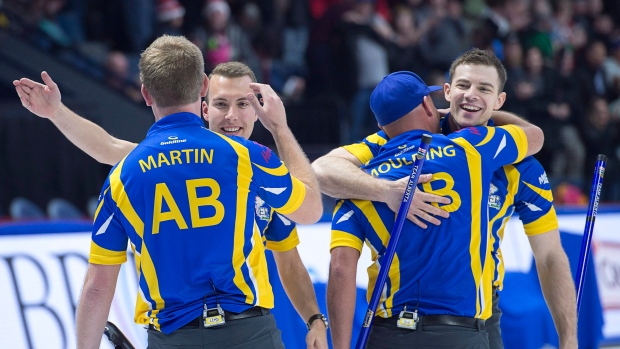 Skip: Brendan Bottcher Third: Darren Moulding Second: Bradley Thiessen Lead: Karrick Martin Coach: Don Bartlett
City: Edmonton
Season Record: 38-18
WCT Highlights: Winners at Ashley Home Store Curling Classic
World Ranking: 7th
Rundown: Al Hackner, Guy Hemmings and Brendan Bottcher are the only skips to lose in back-to-back Brier finals. Bottcher and his Edmonton rink are hungry to make sure they don't become the first team in history to drop three straight. After winning the wild-card game last year in Brandon, Man., Bottcher returns to the Canadian championship wearing Alberta colours for his third time in his career after winning provincial playdowns in dramatic fashion. Team Bottcher lost in the 2018 final to Brad Gushue and last year to Alberta rival Kevin Koe. Bottcher has qualified for the playoffs in six of eight events played this season. Making the final four at the Brier is never a lock for any team, but you have to like their chances.
Newfoundland and Labrador - No. 5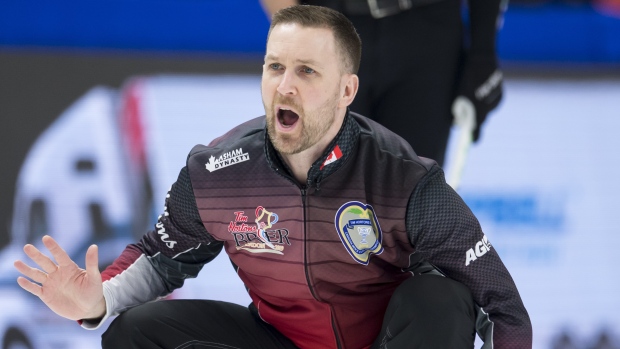 Skip: Brad Gushue Third: Marc Nichols Second: Brett Gallant Lead: Geoff Walker Coach: Jules Owchar
City: St. John's
Season Record: 46-21
WCT Highlights: Finals appearance in Masters and Tour Challenge
World Ranking: 3rd
Rundown: For the first time since his memorable triumph in 2017, Brad Gushue will play at the Brier wearing his provincial colours. This will be Gushue's 17th appearance at the national tournament and will look to get back to the top of the podium for the third time in four years. Gushue's rink has yet to win an event this season, but advanced to a pair of Grand Slam finals. Gushue made it to the Brier playoffs last year, but had a tough go in the page 3 vs. 4, losing to Brendan Bottcher, 7-2. The Newfoundlanders will once again be tough to knock out.
Manitoba - No. 8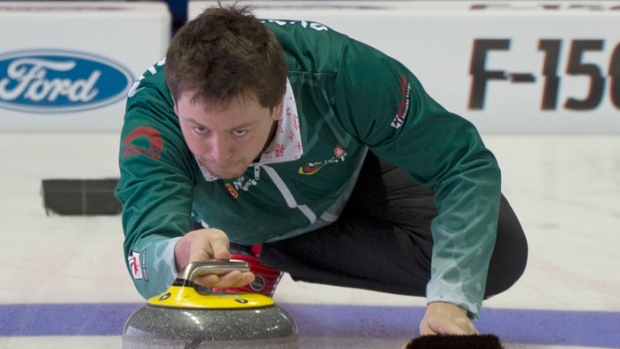 Skip: Jason Gunnlaugson Third: Alex Forrest Second: Adam Casey Lead: Connor Njegovan Coach: N/A
City: Morris
Season Record: 60-29
WCT Highlights: Winners of the Icebreaker, Mother Club Fall Curling Classic and Ed Werenich Golden Wrench Classic
World Ranking: 11th
Rundown: The rocket-throwing skip known as "Gunner" will finally make his first Canadian championship appearance. Thirty-five-year-old Jason Gunnlaugson and his new-look rink dropped just one game all week at Manitoba playdowns, edging provincial buddy Mike McEwen in the championship tilt, 7-5, for their fourth event victory of the season. Team Gunnlaugson have surely earned their right to play in Kingston with a whopping 89 games played on the World Curling Tour, including a couple events in Japan during the dog days of the summer in August. Part of their success in 2019-20 can be attributed to Brier veteran Adam Casey being brought on to play second. The 30-year-old will play in his seventh Canadian championship and will represent his fourth different province, previously wearing Newfoundland and Labrador, Prince Edward Island and Saskatchewan colours. The Winnipeg foursome might not be picked by many to make the playoffs, but there's good chance Gunnlaugson will quickly become a crowd favourite in the Limestone City.
Nova Scotia - No. 9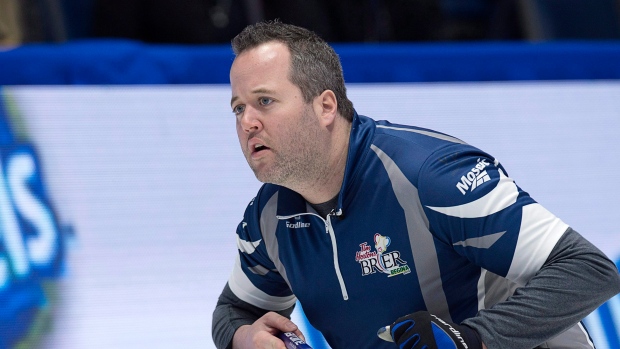 Skip: Jamie Murphy Third: Paul Flemming Second: Scott Saccary Lead: Phillip Crowell Coach: Bruce Lohnes
City: Halifax
Season Record: 33-15
WCT Highlights: Final appearance at Steele Cup Cash and Stu Sells 1824 Halifax Classic
World Ranking: 34th
Rundown: Jamie Murphy's best finish at the Canadian championship came in his most recent appearance in 2018 when he qualified for the championship pool with five wins. The Halifax crew has had a decent year, making a couple finals and the quarters of the Tour Challenge Tier 2 in their home province. Nova Scotia's ceiling is probably another showing in the championship pool.
Québec - No. 12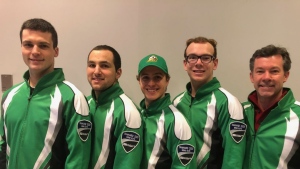 Skip: Alek Bedard Third: Louis Quevillon Second: Emile Asselin Lead: Bradley Lequin Coach: N/A
City: Boucherville/Lacolle/Glenmore
Season Record: 16-8
WCT Highlights: Semis at Challenge Casio De Charlevoix
World Ranking: 104th
Rundown: Alek Bedard defeated Vincent Roberge, 7-2, in Quebec's provincial final to qualify for his first career Tim Hortons Brier. Martin Crete led Quebec at last year's championship, missing the championship pool with a 3-4 record. Team Bedard will likely finish in a similar situation in Kingston.
Prince Edward Island - No. 13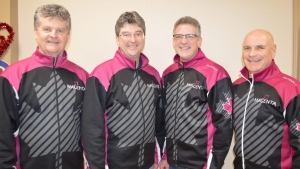 Skip: Bryan Cochrane Third: Ian MacAulay Second: Morgan Currie Lead: Mark O'Rourke Coach: Ken Sullivan
City: Cornwall
Season Record: 13-6
WCT Highlights: Semifinal appearance at the Atlantic Superstore Monctonian Challenge
World Ranking: 131st
Rundown: Bryan Cochrane, 62, joined Prince Edward Island this season as the team's out-of-province curler and helped the team coast to a first-place finish at playdowns. Cochrane skipped Ontario to a 5-6 record at the 2003 Brier in Halifax in his first and only appearance at nationals. Cochrane also won gold for Canada at the 2019 world senior curling championships.
Nunavut - No. 16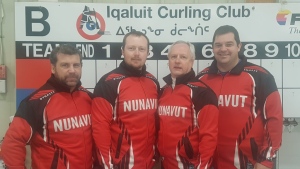 Skip: Jake Higgs Third: Dale Kohlenberg Second: Christian Smitheram Lead: Ed MacDonald Coach: Quentin Vanderschaaf
City: Iqaluit
Season Record: NA
WCT Highlights: NA
World Ranking: NA
Rundown: Strathroy, Ont.,'s Jake Higgs will skip Nunavut in Kingston. This will be the 44-year-old's first Brier appearance. Team Nunavut will look to improve on their 0-7 performance last year in Brandon, Man.
---
Pool B
Ontario - No. 2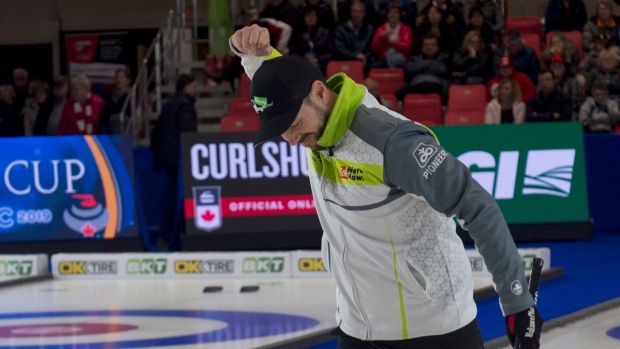 Skip: John Epping Third: Ryan Fry Second: Mathew Camm Lead: Brent Laing Coach: Jim Wilson
City: Toronto
Season Record: 48-19
WCT Highlights: Winners Canada Cup, Stu Sells Oakville Tankard and Shorty Jenkins Classic
World Ranking: 2nd
Rundown: If Brad Jacobs's team is the best rink in curling this season, than John Epping's Toronto crew has been the second best. After adding longtime Jacobs third Ryan Fry, Team Epping have already qualified for the 2021 Olympic trials with their victory over Kevin Koe in the Canada Cup final and won two early World Curling Tour events in September. They could have won a Grand Slam, too, if not for the meeting the red-hot Jacobs in the Canadian Open final. Epping went a perfect 9-0 at the Ontario Tankard and doesn't have to worry about playing in a stressful wild-card game, a contest he dropped to Brendan Bottcher last season. Epping, 36, made the playoffs and finished third in his first Canadian championship appearance in 2018. Team Epping will have popular curler John Morris serve as their alternate. Ontario is one of the more intriguing teams at this year's tournament and a clash against Team Jacobs will be must-watch television.
Canada - No. 6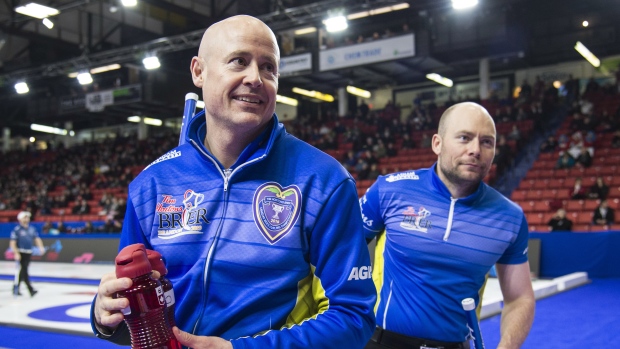 Skip: Kevin Koe Third: B.J. Neufeld Second: Colton Flasch Lead: Ben Hebert Coach: John Dunn
City: Calgary
Season Record: 31-21
WCT Highlights: Finals appearance at Canada Cup and Stu Sells Toronto Tankard
World Ranking: 10th
Rundown: Calgary's Kevin Koe dominated the 2010s at the Brier. In seven appearances at the Canadian championships over the past decade, the 45-year-old has stood atop the podium four times and settled for silver once. Koe and company are hoping the next decade brings similar glory at the Brier. Team Koe's best finish this season was a finals loss to John Epping at the Canada Cup back in December and qualified for the playoffs in two of four Grand Slam events.
Saskatchewan - No. 7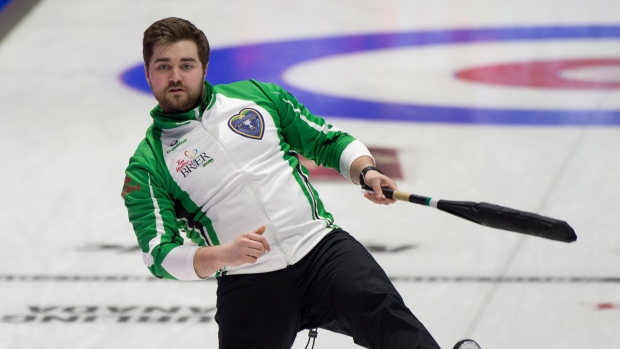 Skip: Matt Dunstone Third: Braeden Moskowy Second: Catlin Schneider Lead: Dustin Kidby Coach: Adam Kingsbury
City: Regina
Season Record: 34-27
WCT Highlights: Winner of the Masters
World Ranking: 13th
Rundown: Matt Dunstone and his Regina rink have had an up-and-down season in 2019-20. The 24-year-old Dunstone won his first career Grand Slam at the Masters in October after a week of making all-world shots. However that was followed by a 0-6 showing at the Canada Cup and missing the playoffs at the next three Grand Slams. Team Dunstone won their last four games at the Saskatchewan Tankard, capping it off with a victory over Kirk Muyres in a rematch of the 2019 provincial final. Dunstone played with a different rink at the 2018 Brier in Regina, finishing sixth and outside of the playoffs. Dunstone has the potential to make a run in Kingston. How far will he get?
British Columbia - No. 10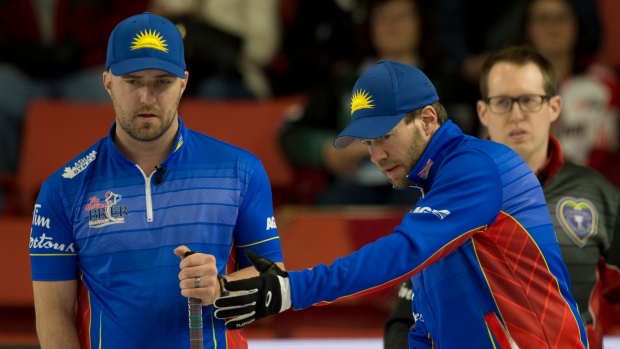 Skip: Steve Laycock (throws third stones) Fourth: Jim Cotter (throws skips stones) Second: Andrew Nerpin Lead: Rick Sawatsky Coach: N/A
City: Vernon
Season Record: 34-18
WCT Highlights: Finals appearance at King Cash Spiel and Prestige Hotels & Resorts Curling Classic
World Ranking: 39th
Rundown: Steve Laycock - and Jim Cotter throwing skip stones - defeated three-time Canadian junior champion Tyler Tardi in the BC final and will compete in his ninth career Brier in Kingston. Last year in Brandon, Man., Cotter called the game and threw skips stones, making it to the championship pool where he finished with a 4-7 record. Team BC will have a slightly different look this time around with Andrew Nerpin replacing Tyrel Griffith in the second position. With such a difficult field, Laycock and company will be in tough to make the final four, but another appearance in the elite eight seems manageable.
New Brunswick - No. 11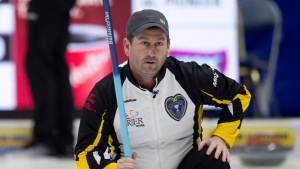 Skip: James Grattan Third: Chris Jeffrey Second: Andy McCann Lead: Jamie Brannen Coach: N/A
City: Oromocto
Season Record: 23-11
WCT Highlights: Winners of Jim Sullivan Classic
World Ranking: 78th
Rundown: Brier regular James Grattan will make his 13th career appearance at the Canadian championship in Kingston. Grattan's finished third at both the 1997 and 2002 Briers, both in Calgary. The 45-year-old and his rink out of Oromocto have one WCT victory under their belts this season and dropped just a single game in their provincial playdowns. New Brunswick, led by Terry Odishaw, finished with a 3-4 record last year in Brandon and missed the championship pool. Let's see if Grattan can find a way to grab a couple more wins.
Yukon - No. 14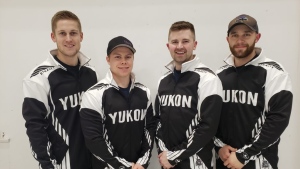 Skip: Thomas Scoffin Third: Trygg Jensen Second: Brett Winfield Lead: Joe Wallingham Coach: Wade Scoffin
City: Whitehorse
Season Record: 5-5
WCT Highlights: Appearances at the Avonair Cashspiel and Red Deer Classic
World Ranking: 233rd
Rundown: Thomas Scoffin, 25, picked up one win in his first and only Brier appearance in 2018 and returns in 2020 with an entirely new foursome. Scoffin has played twice on the World Curling Tour this season, sporting a .500 record with no playoff qualifications. Aside from unranked Nunavut, Scoffin's Yukon squad will be the second-lowest ranked team in Kingston. However, Yukon surprisingly picked up three wins last year and was briefly in the mix for the championship pool.
Northwest Territories - No. 15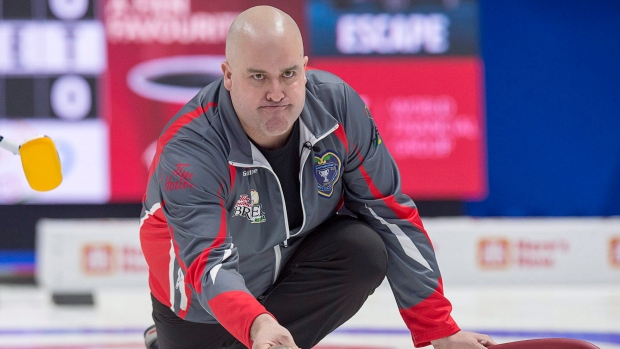 Skip: Jamie Koe Third: David Aho Second: Shadrach Mcleod Lead: Cole Parsons Coach: N/A
City: Yellowknife
Season Record: 8-2
WCT Highlights: Appearance at Ed Werenich Golden Wrench Class
World Ranking: 294th
Rundown: Jamie Koe has played a very limited schedule this season, but went 5-0 in the Northwest Territories playdowns to punch a ticket to the Brier for the 14th time in his career. The 42-year-old went 1-7 in 2019 and will attempt to add a few more to that total in Kingston.
---