Stamkos: McDavid better than me
Tampa Bay Lightning star Steven Stamkos heaps praise on Edmonton Oilers rookie Connor McDavid before he's played his first NHL game. "This guy is a special kid," the Lightning star told ESPN.com. "I think he's better than me right now. I wouldn't have a second thought on saying that."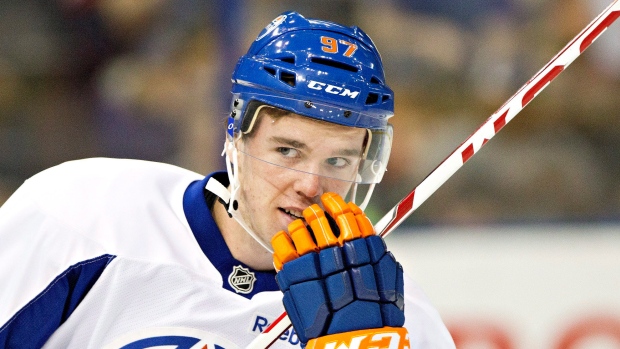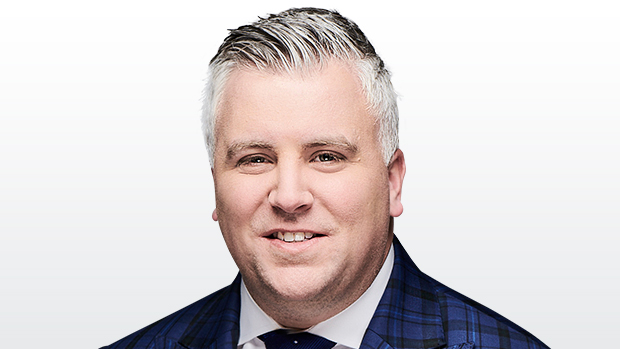 Steven Stamkos
scored 51 goals and netted 95 points as a 19 year old in the NHL. He was a No. 1 overall pick. He practically bathed in lofty expectations - and understands the unique pressure associated better than just about anyone.
But even Stamkos did not hesitate on Tuesday when asked about The Next One in Connor McDavid.
"This guy is a special kid," the Tampa Bay Lightning star told ESPN.com. "I think he's better than me right now. I wouldn't have a second thought on saying that."
The bar was already sky high for McDavid, Edmonton's top pick in the 2015 NHL Entry Draft and hockey's consensus top prospect since Sidney Crosby. Stamkos nudged it a little bit higher at the NHL's annual media tour in Toronto, where Bruins goaltender Tuukka Rask picked Stamkos to be the 2016 Hart Trophy winner.
Stamkos, 25, is the only player in the last seven seasons to reach the 60-goal plateau. He guided the Lightning to the first Stanley Cup final appearance in more than a decade in June.
Where exactly will McDavid fit in among the NHL's elite in his rookie season? How much of an impact will he make on the league and the Oilers?
Crosby lived up to the hype in 2005-06 with 102 points as an 18 year old. He did not win the Calder Trophy as top rookie - that went to Alex Ovechkin, who had 106 points as a 20 year old - and the Penguins finished last in the Atlantic division with 58 points.
Projections for McDavid's long anticipated rookie season are varied. TSN's Top 50 list, as voted on by a panel of media and league executives, will debut on Sept. 30 (TSN, 7:30 pm ET) . This much can be revealed: McDavid made the cut.
McDavid is expected to be in the Oilers' lineup for the Young Stars Classic this week in Penticton, BC, when Edmonton's rookies face off against Vancouver, Calgary and Winnipeg.
Stamkos is confident McDavid will have a better 18-year-old campaign than he did.
"Oh, he's way better," Stamkos said Tuesday. "He is good. The best I've seen for a player that age."
Stamkos collected 23 goals and 23 assists for 46 points in a disastrous 2008-09 for the Lightning, where he didn't average 15 minutes per night for coaches Barry Melrose or Rick Tocchet. He responded with three consecutive 90-point seasons - and twice broke the 50-goal mark.
At the very least, Stamkos took the heat off his own contract talks on Tuesday. He is entering the final year of a five-year, $37.5-million deal after general manager Steve Yzerman called a Stamkos extension his "No. 1 priority" of the summer. The two sides do not appear to be any closer to a new deal with training camps set to open on Sept. 17 and a season ripe with a contract distraction looming ahead.
"It's total speculation, because you never know when things can change," Stamkos later said of his contract talks. "For me, it's about not letting it be a distraction, which really it hasn't been for me. You know what? It's not something that bugs me … I'm the captain of the team. We just had a great year. You have to put that stuff aside … I think there's going to be ongoing discussions for sure and we'll see what happens."