Stamkos ready to stand up and be counted on
After a number of missed opportunities, Tampa Bay Lightning star Steven Stamkos is cherishing a chance to represent his country on home soil at World Cup of Hockey, writes Frank Seravalli.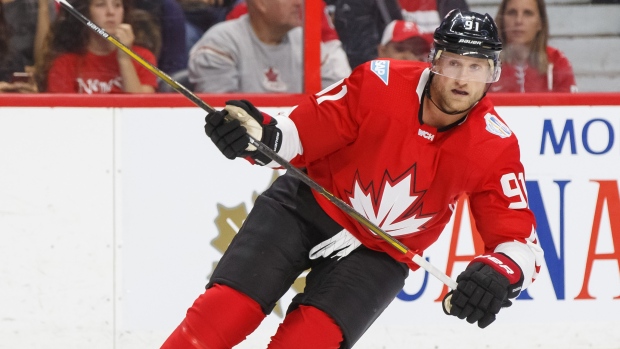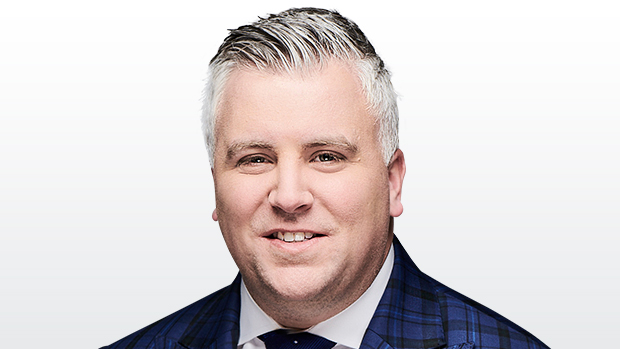 TORONTO - When Steven Stamkos was diagnosed with a blood clot in April, among his darkest fears was the thought that his spot in the World Cup of Hockey could disappear along with his Stanley Cup playoffs.
"I thought 'Here we go again'," Stamkos said.
His path back to a dramatic return for Game 7 of the Eastern Conference final was partially fuelled by thoughts of the World Cup. It virtually guaranteed he would be ready to represent Team Canada on Canadian soil for the first time.
"It was a big motivating factor for me," Stamkos said. "That's how excited I was playing in this tournament. It was a big disappointment not playing in Sochi, so for me, this was the next best thing."
For Stamkos, the World Cup of Hockey is even more than that — it is a chance for the one-time 60-goal scorer to stand up and be counted again.
For years, bizarre circumstances and outside factors have conspired against Stamkos making a statement on big stages.
In 2010, Stamkos was deemed too young for Team Canada at the Vancouver Olympics, though he was in the midst of a 95-point NHL campaign as a 19-year-old.
In 2014, Stamkos was a month too late rehabbing for Sochi, sidelined by a gruesome tibia fracture from a freak collision with a net.
In 2015, Stamkos helped the Lightning to the Stanley Cup final, but managed just one assist in six games against Chicago. That wrapped up a postseason in which he sometimes played wing instead of his natural centre position and received the sixth or seventh most ice time of Lightning forwards.
His 10-month contract squabble with the Tampa Bay began that summer, and then dominated talk through the entire season before the blood clot sidelined him for two months.
One of the game's most electrifying scorers had been reduced to headlines, almost none of which involved his on-ice play.
"That's life, right?" Stamkos said.
The contract and injuries are behind Stamkos now. He is now guaranteed to surpass $115 million in career earnings, no matter what happens. When he re-signed in Tampa Bay on June 29, Stamkos admitted it was "back to normal" for the first time in a long time.
"Now that it was over, I could have a normal summer and relax and train and spend some time with family and friends," Stamkos said.
That's why Stamkos believes this World Cup of Hockey is the beginning of a fresh start, a launching point forward that he hopes will carry into the season.
Stamkos will not be in his familiar centre position, playing to the right side of Ryan Getzlaf and childhood friend John Tavares. Canada is loaded with centres, and as Team North America head coach Todd McLellan joked Thursday, teams "can't have 12 guys lining up for faceoffs."
That will mean some sacrifice for Stamkos and a host of other players. He'll be filling a different role, but will still have a significant opportunity to show he is the Stamkos of old again.
"When you're playing on the biggest stage, on a personal level you want to do the best you can to help your team win," Stamkos said. "It's really checking your ego at the door and doing whatever you can to help the team win in any role that the coaching staff asks you. [You] want to do anything you can to win because when you put on a Canadian jersey, that's what you're expected to do."
Given all that's occurred, Stamkos isn't taking this World Cup for granted. No one knows what 2018 or 2020 has in store.
"You never know how many opportunities you're going to get with all the talent we have coming up in Canada," Stamkos said. "It's a tough team to make. This is the best players in the world playing against each other. It's pretty surreal to think that you're one of those players."
Contact Frank Seravalli on Twitter: @frank_seravalli