Stamkos returns with 2 assists in TB win
The Canadian Press, with files from TSN.ca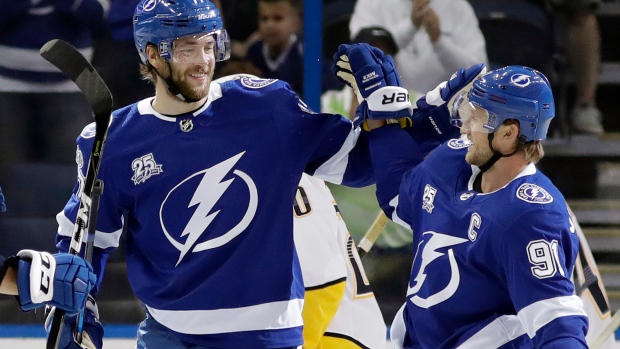 Steven Stamkos had two assists in his first game action in over 10 months as the Tampa Bay Lightning beat the Nashville Predators 3-1 on Friday night.
Stamkos last played on Nov. 11, 2016 when he was hurt against the Detroit Red Wings. He needed knee surgery and missed the rest of the season.
Victor Hedman and Nikita Kucherov scored in the first period for Tampa Bay, and Yanni Gourde added a third-period goal. Andrei Vasilevskiy made 30 saves.
Austin Watson scored the Predators' lone goal and Jusse Saros had 26 saves.