Stampeders on top, Bombers climbing in CFL Power Rankings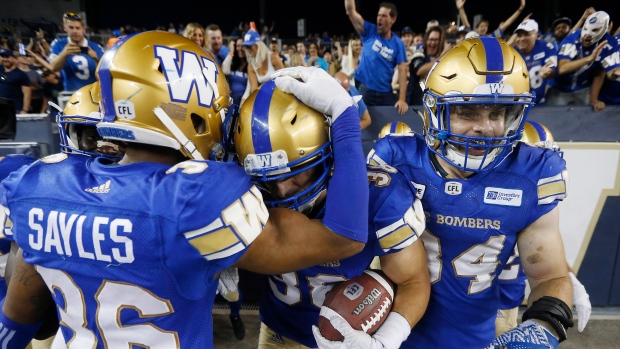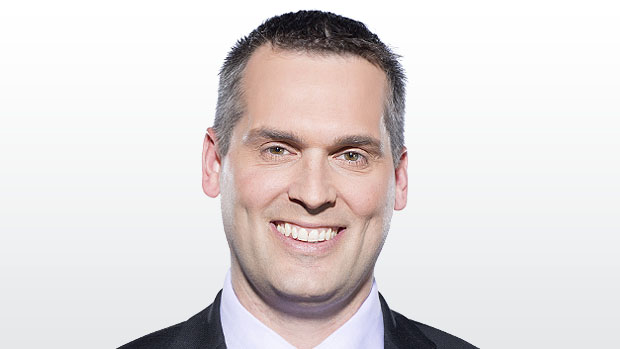 A balanced approach is paying off for the Calgary Stampeders, sitting comfortably atop the TSN.ca CFL Power Rankings.
There isn't a lot of movement this week, though the Winnipeg Blue Bombers and Edmonton Eskimos flip spots after last week's results.
CALGARY STAMPEDERS
RECORD: 7-0 THIS WEEK: 1 LAST WEEK: 1
Far and away the best team in the league and they are doing it with a balanced attack. QB Bo Levi Mitchell is having a strong season, leading quarterbacks in efficiency rating, but they're running a committee at running back and have so many good receivers – Kamar Jorden, DaVaris Daniels, Eric Rogers, Marken Michel – that the ball tends to get spread around.
Key Injuries: WR Eric Rogers, DB Tunde Adeleke, RB Don Jackson, DL Cordarro Law.
WINNIPEG BLUE BOMBERS
RECORD: 5-3 THIS WEEK: 2 LAST WEEK: 3
On the other hand, the Blue Bombers' offence has been inconsistent, but RB Andrew Harris has been out of this world, putting up 974 yards and eight touchdowns in eight games.
Key Injuries: DB Anthony Gaitor, WR Weston Dressler.
EDMONTON ESKIMOS
RECORD: 5-3 THIS WEEK: 3 LAST WEEK: 2
Losing at B.C. costs the Eskimos a spot in the rankings, though they have the most productive quarterback, Mike Reilly, and the top two receivers, D'haquille Williams and Derel Walker.
Key Injuries: CB Johnny Adams, DB Neil King.
OTTAWA REDBLACKS
RECORD: 5-3 THIS WEEK: 4 LAST WEEK: 4
After some ups and down early in the season, Redblacks QB Trevor Harris has been better lately, throwing for more than 360 yards in three of the past four games, and they have opened up a two-game lead in the East Division.
Key Injuries: DL Avery Ellis, LB Kyries Hebert, DL Ettore Lattanzio, DB Anthony Cioffi.
HAMILTON TIGER-CATS
RECORD: 3-5 THIS WEEK: 5 LAST WEEK: 5
Inconsistency plagues the Tiger-Cats, who found a way to lose at Winnipeg despite allowing just 270 yards. This dovetails perfectly with a team that can gain yards with relative ease yet can't seem to find the end zone.
Key Injuries: WR Shamawd Chambers.
SASKATCHEWAN ROUGHRIDERS
RECORD: 3-4 THIS WEEK: 6 LAST WEEK: 6
This has been a puzzling year for the Riders, and cutting wide receiver Duron Carter doesn't make it any easier to understand. Rob Bagg is returning and is a national receiver, but the 33-year-old had 35 catches for 339 yards and one touchdown last year.
Key Injuries: WR Caleb Holley, LB Derrick Moncrief.
B.C. LIONS
RECORD: 3-4 THIS WEEK: 7 LAST WEEK: 7
A much-needed win against Edmonton keeps hope alive for the Lions, but they're still trying to gain ground on the rest of the West. This week's game at Toronto is a chance to build some momentum, but maybe not so easy for a Lions squad that is 0-4 on the road.
Key Injuries: OL Charles Vaillancourt, LB Solomon Elmimian, RB Jeremiah Johnson.
TORONTO ARGONAUTS
RECORD: 2-5 THIS WEEK: 8 LAST WEEK: 8
The Argos get to see what Game Two looks like for QB McLeod Bethel-Thompson. He had an impressive comeback win in his first start, but who knows what he can do for the rest of the season. Can he make the Argos a contender?
Key Injuries: QB Ricky Ray, LB Bear Woods, DB Johnny Sears Jr, LB Taylor Reed.
MONTREAL ALOUETTES
RECORD: 1-7 THIS WEEK: 9 LAST WEEK: 9
Although last week's loss at Ottawa did bring an improved performance from QB Johnny Manziel, the Alouettes still finished in second place in that game and Manziel is in the concussion protocol, which is totally fine for a team that already has four quarterbacks on the injured list.
Key Injuries: LB Kyle Knox, DL Jabar Westerman, DB Joe Burnett, DL John Bowman, QB Drew Willy, DB Mitchell White, QB Johnny Manziel.
Scott Cullen can be reached at scott.cullen@bellmedia.ca