Stampeders sign kick returner Stoudermire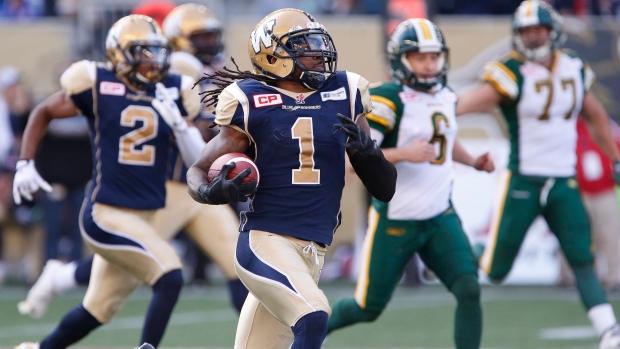 The Calgary Stampeders announced Monday they've signed kick returner and defensive back Troy Stoudermire. Financial details of the contract were not released.
Stoudermire played six games with the Edmonton Eskimos last season after attending training camp with the NFL's Minnesota Vikings. Prior to that the 27-year-old had two standout seasons with the Winnipeg Blue Bombers.
"Troy has displayed great athleticism during his time in the CFL and has shown the ability to be a playmaker," Stampeders GM John Hufnagel said in a team release. "I look forward to seeing him come into camp and show us what he can do."
Stoudermire has 122 punt returns for 1,329 yards and two touchdowns and 84 kickoff returns for 1,819 yards in his CFL career.
"I'm excited for this opportunity with Calgary and I can't wait to get to work," Stoudermire said in the team release.